New York
You'll Love this Classic Diner in Craryville, NY
One of America's Great Retro Diners: Martindale Chief Diner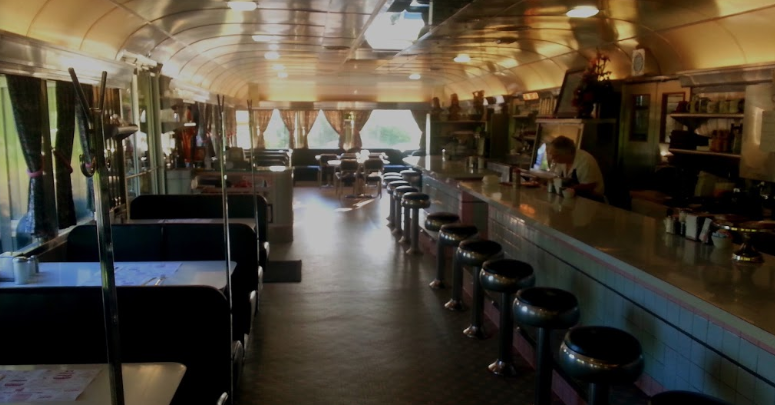 Whether on a road trip or in your hometown, old-school diners are some of the very best places to stop for food. They almost always have good grub, good people, and a fun sense of nostalgia you can't find in many other places.
That's probably why Martindale Chief Diner in Craryville, NY is such a popular place. Not only do tourists like to stop here when passing through, but the locals love it too, so they must be doing something right!
So what exactly is it that this little tin-can diner has going for it? We decided to investigate and find out, and what we discovered was that the answer is, "quite a lot."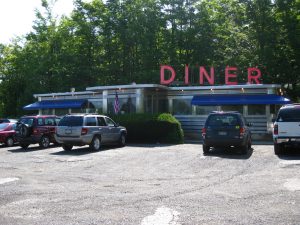 Super Convenient Location
The location of this eatery is quite possibly the number one reason it sees so much traffic.
You see, the diner is located right off the Taconic State Parkway, meaning it's convenient for passersby and locals alike. Because it's located right off this well-traveled road, many people stop in who may not have known about the diner otherwise, ensuring the restaurant stays in business.
Knowing how good the place is, we can say this is definitely for the best.
The Building and Decor
Any true retro diner boasts fabulous decor, and Martindale Chief Diner is no exception. This place is adorable both inside and out.
For starters, the building was made in the "tin can" style that's so cute to look at, and incredibly eye-catching to boot. Head inside and you'll be treated to plenty of chrome, swiveling retro-style stools, and fun pink tiles. All in all, the whole place looks like something straight out of the 1950s or '60s, complete with a retro-futuristic outer space feel, and we love it.
Friendly Servers
Read some reviews of this place, and you'll soon notice more than one person mentioning the superior service. This compliment is no mere offhand remark; it's 100% true. The servers at this diner are dedicated to their customers and work hard to ensure everyone leaves happy and full of delicious food.
On top of that, the diner has a very low turnover rate, meaning the staff get to know their customers and even have several names and orders memorized.
Fast Service
Not only is the service at this eatery really friendly, but it's also super fast. This is great for those who are eager to get back on the road for a long day of travel, making Martindale Chief Diner a perfect rest stop. Honestly, even the locals appreciate this fast service because it means they can get back to work or wherever else they may be headed.
Mexican Food
It might seem a bit odd considering it's a diner, but one of the things people like most at this retro joint is the Mexican food. The restaurant offers a variety of Mexican specialties, and each and every one is delicious. If you're a fan of foods such as burritos and quesadillas, you'll want to try this yummy food stop.
Sure, ordering Mexican food at a diner may feel weird, but we promise you won't regret it because these folks know what they're doing.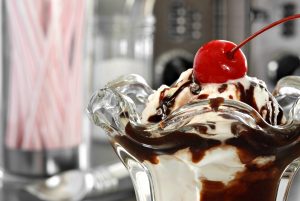 Sweet Treats
Behind the bar at Martindale Chief Diner, you'll find an awesome and functional old-fashioned soda fountain. Additionally, you'll probably see some milkshake spinners living nearby. These things, combined with the baked goods displayed on the countertops, are a pretty good indication that sweet treats are served here.
Now, sweet treats are great, but only the really good ones deserve to be pointed out, and as far as we're concerned, the treats offered at this diner fall firmly into the "really good" category. From shakes and sodas to amazing baked goods, you're sure to find a dessert to suit your fancy.
In fact, some people stop in just to grab a cup of coffee and a dessert, and we don't blame them one bit.
Fun Merchandise
Sometimes a road trip vacation calls for some kitschy souvenirs. In these cases, you'll want to make sure your silly souvenirs at least represent the most fun parts of your trip.
Since a trip to Martindale Chief Diner is sure to be one of the many highlights during your adventures, it deserves to be commemorated, and what better way to do that than with some diner merchandise? Whether you prefer a hat or a fun t-shirt, this diner has it all, meaning you can get your shopping and dining done in one convenient stop.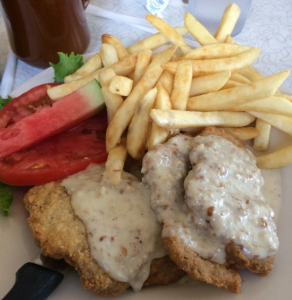 Perfect Fries
Obviously, every diner simply must have good, solid breakfast food, and decent sandwiches are a must. However, not many people focus much on the fries a given diner serves up. In fact, in some people's minds, fries aren't even necessary to have on a diner menu.
That said, Martindale Chief Diner feels that good fries are a necessary component to a good meal, and they go out of their way to ensure their guests have some of the most delicious french fries around. Yes, the fries at this diner are good enough to earn a special mention in an article. Don't believe us? Check out the many awesome reviews that mention them!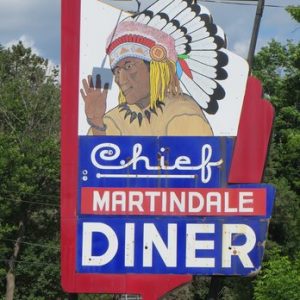 These are but a few of our favorite things about this awesome diner, and merely a sampling of the super cool things the restaurant has to offer the world. There are even more little secrets that we have yet to discover about this place, and we're betting you can spot some things we missed entirely.
Therefore, we'd love for you to go on an adventure and see just how neat this little tin-can diner truly is for yourself.