Arkansas
You Want the Perfect Weekend in Hot Springs? We Have Some Thoughts
11 ideas for your next weekend in the Spa of the Central U.S.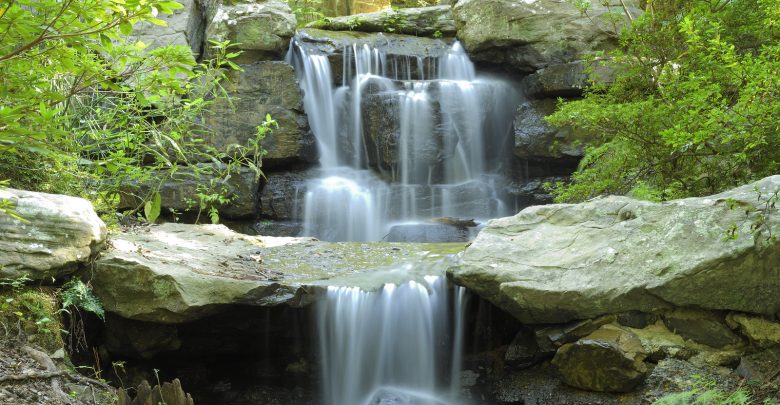 One of the very best places to visit in the state of Arkansas is Hot Springs. After all, who wouldn't love relaxing in a hot spring surrounded by the beautiful natural scenery of Arkansas?
If you're planning an escape to this wonderful spot, you may be wondering what to do while you're there. Lucky for you, there are plenty of options to keep you busy during your time in Hot Springs. Below are 11 of our favorites.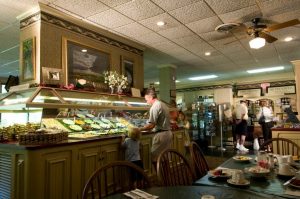 #1: Have Breakfast at Myrtie Mae's
Starting off with a delicious hot breakfast is always the way to go. That's why we absolutely adore Myrtie Mae's Diner. This super cozy spot is located in a hotel, but anyone is welcome to enjoy their fare. They serve up traditional breakfast favorites such as waffles, fried potatoes, and bacon, and every single item is wonderful.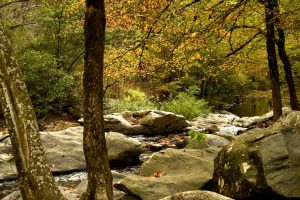 #2: Explore Hot Springs National Park
Once your belly is full, you'll be ready to head out into the world and do some exploring. Your first stop should definitely be Hot Springs National Park. This beautiful park is one of the most relaxing natural parks you'll ever visit. Here you can relax in the hot springs and learn all about how they came to be and how people have used them throughout history.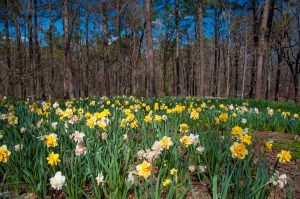 #3: Check Out Garvan Woodland Gardens
Looking for another amazing outdoor attraction? Garvan Woodland Gardens is your place. Here you'll find countless flowers and plants that create an absolutely gorgeous scene. Check out some of the lovely bridges, and be sure to use the amazing background to get plenty of photos.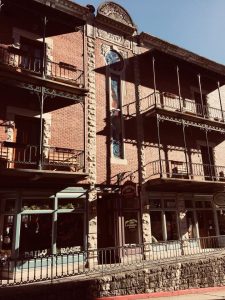 #4: Get Some Coffee at Eureka Daily Roast
Ready for a nice little pick-me-up? Coffee is always an option in Hot Springs. One of our favorite places to go for a cup of joe is Eureka Daily Roast. This lovely local coffee shop roasts their own beans and provides the guests and residents of Hot Springs with caffeinated beverages of all kinds.
Not sure what to get? We recommend the cold brew!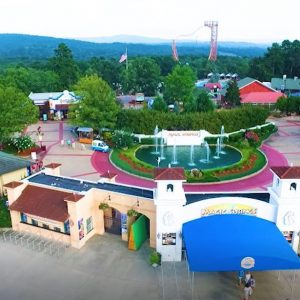 #5: Have a Blast at Magic Springs Theme and Water Park
After seeing the natural springs, you might want to spend some time in the city's man-made "springs". Magic Springs Theme and Water Park is waiting for you with even more fun. This local amusement park is full of awesome things to do, and we promise you won't regret your visit.
Bring a bathing suit and cool off on their fantastic water slides or in the lazy river. Too cold for swimming? Hop on one of their many amusement rides for fun that won't leave you shivering.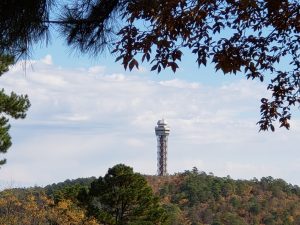 #6: Take In the Views at Hot Springs Mountain Tower
It's no secret that Arkansas is a beautiful state. Why not take in the amazing views Eureka Springs has to offer by visiting Hot Springs Mountain Tower? This super cool tower gives visitors an eagle-eye view of the surrounding area, and it is breathtaking to say the least.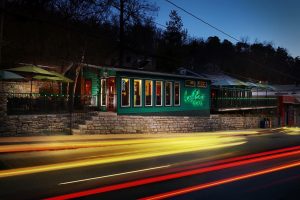 #7: Eat Lunch at Local Flavor Cafe
When it's time for lunch, head over to Local Flavor Cafe. This little cafe offers plenty of big tastes to keep your family happy. People love the soups and salads here, but the pasta dishes also get regular shoutouts. We'd say you can probably order whatever you like and count on leaving full and satisfied. After all, this place is a local favorite for a reason!

#8: Discover Things at Mid-America Science Museum
Want to learn something new? Mid-America Science Museum is waiting for you. This awesome hands-on attraction is perfect for people of all ages. People adore the Sky Walk and the Dinosaur Trek, both of which are included in the price of a ticket. STEM classes make things even more interesting, and the museum store is chock-full of awesome take-home science, so you can keep the learning fun going even after you head out.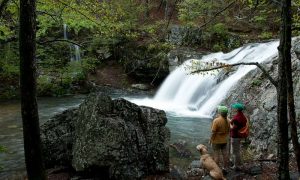 #9: Get Outside at Lake Catherine State Park
Yet another amazing outdoor attraction, Lake Catherine State Park is well worth a visit. This place is full of perfect hiking trails and awesome views. Boating and fishing are also some great options Lake Catherine has to offer. You could easily spend an entire day here and never get bored. Therefore, we recommend packing a picnic lunch because we're betting you won't want to leave.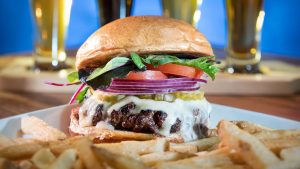 #10: Enjoy a Meal at the Rockin' Pig Saloon
Dinner time will eventually roll around, and that's when the Rockin' Pig Saloon steps in. This local eatery has some of the best grub in town and an amazing atmosphere to go along with it. Whether you're craving a wood-fired pizza, a perfect burger, or some southern BBQ, this restaurant has something for you. Live music and dancing add to the fun, and the fact that the place is welcoming to families is the cherry on top.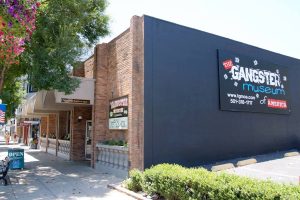 #11: Learn Something New at Gangster Museum of America
Last but not least, we simply must mention the Gangster Museum of America. A gangster museum may not be what you'd expect to find in a small town in Arkansas, but the area's gangster history is actually pretty fascinating.
This museum tells the entire story in amazing detail and draws you in with all of its interesting displays. The tour guides are great, drawing you in with their storytelling skills and answering any questions you may have.
This place is not for young children or sensitive individuals, but it is an interesting way to spend a bit of time if your party is comprised of adults.
With so many great things to see and do in the adorable town of Hot Springs Arkansas, we're betting you won't have a single dull moment during your trip. Go ahead and see and do as much as you can, but keep in mind that you can always come back for more so there's no real need to squeeze everything into one getaway.