Maine
From Lobsters to Literary Giants, Maine Is One of a Kind
We bet you didn't know these 6 things about The Pine Tree State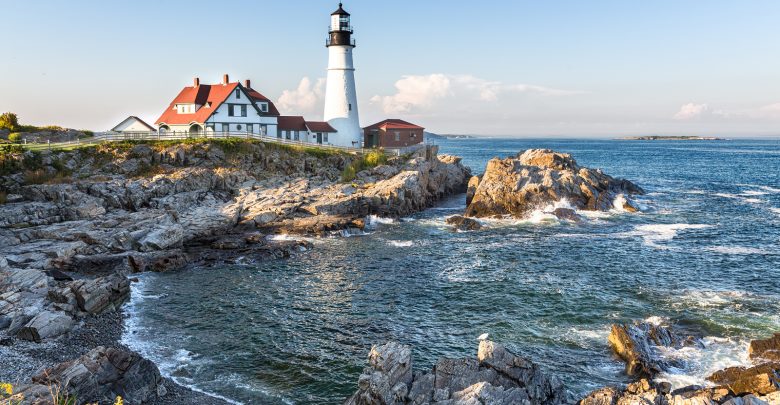 Maine holds the title for the easternmost state in the country and northernmost state east of the Great Lakes. Did you know that more than 1.3 million people make their home in the Pine Tree State, which is also referred to as Vacationland, the Lumber State and the Polar Star State? And did you further know that it's over 3,000 miles from Maine to California? Here are six more things we bet you didn't know yet about this jewel in New England.

The coastlines keep going and going and . . .
As the proverbial crow flies, Maine's coastlines continue for about 250 miles. But satellite images that measure the contours of the state's jagged shores reveal that there are more than 3,500 miles of coastline in Maine. That's more than California can claim. And if you include the shores around each of Maine's islands, the state boasts an amazing 5,500 miles of coastlines!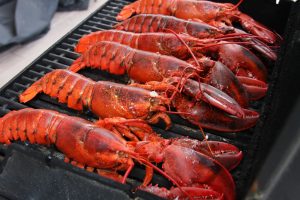 There's a 90% chance that the lobster you ate last night came from Maine.
No, we aren't statistics wizards, and we don't know for sure that you ate lobster last night. But any lobster you eat in this fair land—no matter where you live in the country—has a 9 in 10 chance of being a native of Maine. That's because the annual lobster yield in the state of Maine averages out to over 40 million pounds, which is about 90% of the lobster consumption in the United States. In 2014 alone, lobstermen in Maine caught around 124 million pounds of the popular crustacean!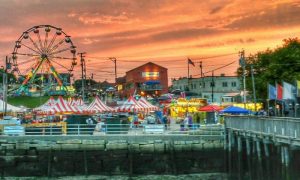 Maine is known for its lobsters. There's even a Lobster Institute at the University of Maine that was founded in 1987. It's dedicated to learning more about lobsters and helping lobstermen to develop sustainable practices for catching them. And every year, the Maine Lobster Festival brings in close to $1 million in tourism revenue for the state. During the festival, more than 1,000 Mainers volunteer to haul over 20,000 lobsters weighing more than 25,000 pounds.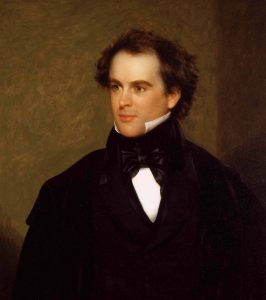 Many of the authors from your college literature class have ties to Maine.
Maine must have an effect on the literary mind, as it seems to have served as inspiration for many famous authors and poets. Novelist Nathaniel Hawthorne—best known for The Scarlet Letter (1849)—was born in 1804 in Massachusetts but moved to a lake-front house on 12,000 acres of forest in the town of Raymond, Maine in 1816. Lyric poet Henry Wadsworth Longfellow was born in 1807 in Portland, Maine. In 1811, abolitionist and novelist Harriet Beecher Stowe was born in Connecticut. She moved to Brunswick, Maine in the 1840s, and in 1852, she published Uncle Tom's Cabin—a novel that takes a look at the reality of slavery and proposes that Christian love can triumph over atrocities such as slavery. Poet Edna St. Vincent Millay was born in Rockland, Maine in 1892, and author E. B. White, best known for his novel about a spider named Charlotte and her web, was born in New York in 1899 but moved to the extremely reclusive tiny town of Brooklin, Maine in the 1930s in search of solitude and seclusion.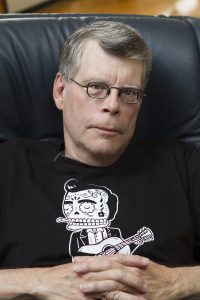 Author Stephen King is pretty partial to Maine.
Perhaps author Stephen King wasn't mentioned in Lit 101, but his accomplishments as an author of horror, suspense, science fiction, and supernatural fiction have made him one of the most successful and widely read writers of all time. King was born in Portland, Maine in 1947. He published his first novel, Carrie, in 1973 while teaching English in Bangor, Maine. Of the 63 novels he has written, he is perhaps best known for It, The Shining, Cujo and The Green Mile, as well as the novel behind the film The Shawshank Redemption. Many of King's works are set in the fictional town of Derry, Maine. In addition to his novels, King has written 5 non-fiction books and over 200 short stories that have been published as compilations.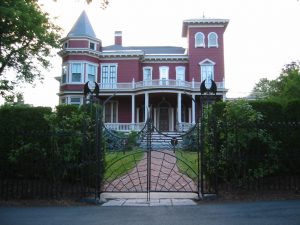 Diehard Stephen King fans can spook themselves with a tour presented by SK Tours of Maine. SK Tours is the only company that offers private guided tours of Stephen King sites around Bangor, Maine. During the tour, guests learn about places where King lived and worked and places that inspired some of his works, as well as film locations for some of the film adaptations of his works. Tour cost is $45 for adults ages 13 and up and free for kids 12 and under. For more information about SK Tours of Maine, visit www.sk-tours.com.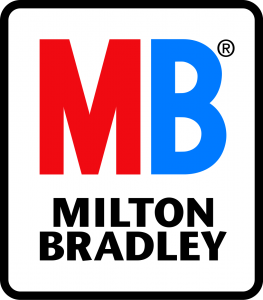 Milton Bradley was born here. Yes, the board games Milton Bradley.
Milton Bradley was born in Vienna, Maine on November 8, 1836. He originally worked as a lithographer, but in 1864, after the success of a board game he printed and sold called "The Checkered Game of Life," Bradley formed Milton Bradley and Company. The company has been a longtime leader among American manufacturers of board games and toys. Some of Milton Bradley's most popular games include Axis and Allies, Barrel of Monkeys, Battleship, Candyland, Concentration, Connect Four, Cootie, The Game of Life, Hungry, Hungry Hippos, Operation, Scattergories, Twister and Yahtzee. How many of the Maine native's games have you played?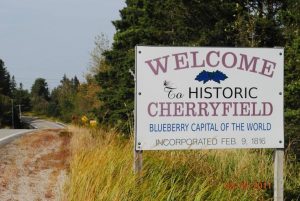 Like blueberries? Find them in Cherryfield!
The state of Maine is the single largest producer of wild blueberries in the entire world. Maine produces about 10% of the blueberries in North America, and the town of Cherryfield, Maine, is called the "blueberry capital of the world." (Shouldn't it be called "Berry"field?) Cherryfield is situated on the Narraguagus River. The factories of Wyman's of Maine can be seen from Route 193 North, along with a sample of their blueberry barrens. Wyman's is located on the northern end of Cherryfield and is one of the largest blueberry producers on earth. Berry picking farms dot the state of Maine, as blueberry picking is very popular among Mainers.