Colorado
Mile High Pancakes and Biscuits!
The best breakfast spots in Denver for your family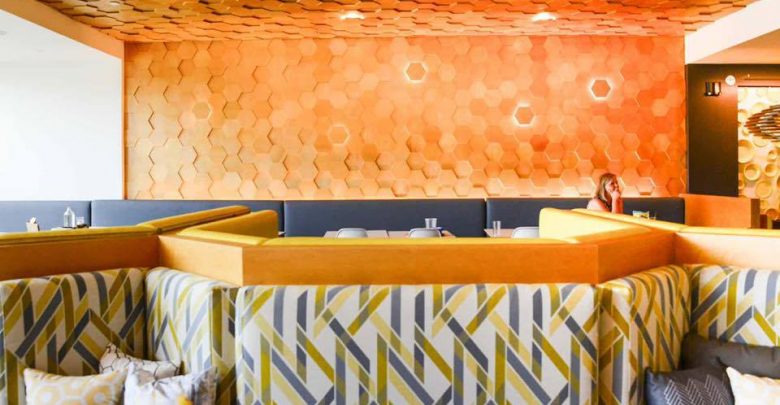 No morning is complete without a good breakfast, and this is especially true when you're on vacation. For this reason, it is important that those headed to the Denver area for a getaway do a bit of research in order to find the very best spots to eat their morning meals while away from home.
Why is this so important? Well, because Denver plays host to an enormous number of breakfast joints. This is great news, of course, especially for those of us who can't resist a good pancake or egg dish. However, it certainly does complicate things when it comes to deciding where to go.
Since heading to the lone greasy spoon diner is a thing of the past for residents and guests of Denver, some pretty intensive research is now required to find the ideal place to grab breakfast. Fortunately, we've taken a bit of the work out the process for you by lining up our favorite places to eat a morning meal in Denver.
Stick to this list and you can't go wrong.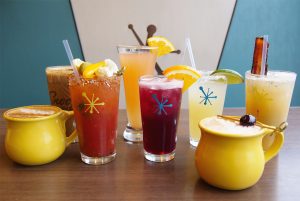 Snooze
Once a sketchy little joint, Snooze has now expanded and gained such popularity that incredible lines can form just to get a table. This may seem daunting, but honestly, with a cup of their free, diner-style coffee in hand and a plate of delicious food to look forward to, it really isn't all that bad.
Once you do get your table, be sure to try the pineapple upside-down pancakes. They're to die for, and really take breakfast up a notch.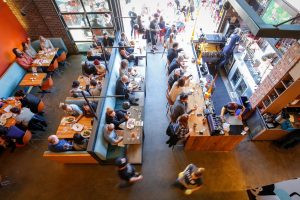 Bacon Social House
Serving traditional breakfast items alongside a few less-than-traditional choices such as bacon-chocolate pancakes, Bacon Social House is the perfect place to meet some friends or chow down on a delicious meal on your own.
Best of all, this local eatery serves up breakfast items as well as their tasty lunch items all day every day. Want tots in the morning? No problem? Prefer to sleep in, but still want some pancakes to start your day? You've got it!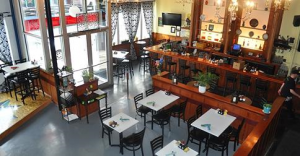 Sassafras
Whether you're in the mood for fluffy pancakes and beignets or something a bit more hearty such as chicken-fried eggs served on hash, you're sure to find something to suit your fancy at Sassafras. This southern-style eatery does everything it can to ensure your food is fresh and delicious, while the waitstaff provides plenty of friendly smiles. You'll get these things no matter which of the two locations you visit, meaning you can stop in wherever is most convenient for you.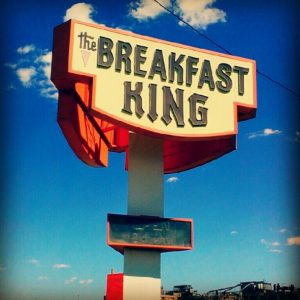 Breakfast King
Looking for a greasy spoon to fulfill your breakfast needs? The Breakfast King will not disappoint.
This traditional American singer is exactly what you might expect from such a place and includes everything from the thick country gravy and greasy bacon to the vinyl booths and waitresses in brightly colored aprons. It is the very definition of comfortable, and a staple of the Denver community to boot.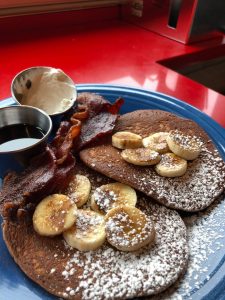 Maddie's
Themed after a 1950s garage, Maddie's is an adorable and fun place that has grown tremendously since its opening in 2013. In fact, after just three years, the restaurant had to change locations in order to meet demand, providing guests with four times as much seating.
Still, even their current seating manages to fill up, meaning there will be a wait time during busy hours. Luckily, kids can be entertained easily by the stash of toys and games kept in the waiting area at this family-oriented eatery.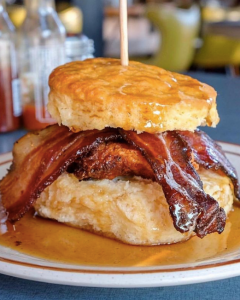 Denver Biscuit Co.
Nothing says breakfast quite like a plate full of biscuits and gravy. For those who are seeking out traditional southern comfort foods for breakfast, The Denver Biscuit Co. is there. This restaurant began as an idea for a food truck, but the food is so darn good that it quickly grew into an uber-popular local chain. If you like biscuits (and who doesn't?) you'll love this place!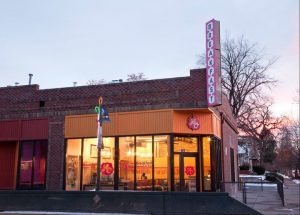 Jelly
Jelly is one of the hippest breakfast joints in town, and because of this, it is nearly always crowded. Most mornings you can expect to wait 30–45 minutes for a table, and many people do so happily.
Fortunately, there is plenty to look at while you wait for your table to be ready. The vintage cereal boxes adorning the walls are one eye-catching item. Additionally, many people like to check out the coffee and donut menu while they wait.
No matter what you choose to do with your wait time, you'll be happy you held out once your food arrives. After all, this place is popular for a reason!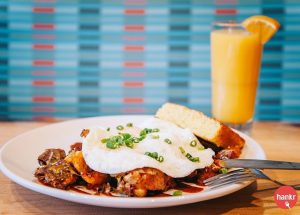 Four Friends Kitchen
A good solid breakfast stop that offers a number of delicious variations on grits, as well as a load of other amazing dishes, Four Friends Kitchen is the perfect way to start a day. The dining area is bright and bustling, and the foods are hearty, comforting, and filling.
Try the smoked brisket hash if you're looking for an extra special treat, or stick to the more traditional eggs and bacon. Can't make it to the original location? Try their second shop instead. It's equally as delicious, and for some, much more convenient!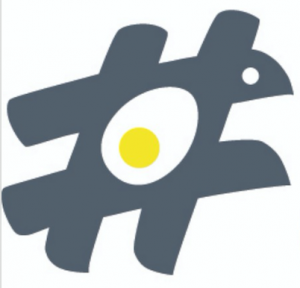 Hashtag
Anyone who has ever spent any time in Denver knows of Troy Guard. This man is one of Denver's best restaurateurs, and one of his most recent creations, Hashtag, is an excellent example of what the man has to offer.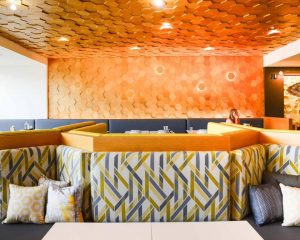 Not only will you find your favorite breakfast staples at this local hot spot, but you'll also spot some Asian and Hawaiian-inspired items on the mouth-watering menu. If you're looking for something different for your first meal of the day, this is where you need to be.
As you can see, Denver has a ton of amazing breakfast choices. These are our favorites, and we 100% recommend trying each and every one. After giving all of these a try, come back and let us know how it goes.