New York
Want to Visit the Preeminent Sights in New York? Here's Your Plan
The Best Days & Times to See the Most Popular Spots in NYC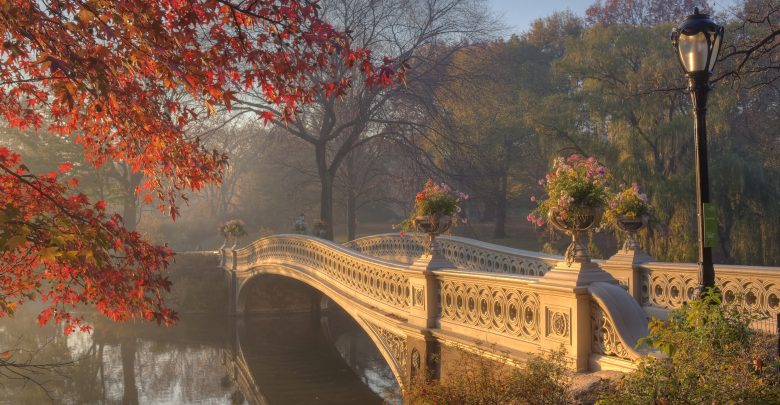 If you're planning a visit to the City That Never Sleeps, you may be a bit overwhelmed with all of the justifiably famous attractions that you'll no doubt want to add to your itinerary.  In many cases, this is truly a city that never sleeps, and some attractions are open every day of the year, and even well into the evening hours.  With so many options open to you, when should you visit NYC's most popular attractions?  Here is a breakdown of the best days of the week and times to visit all of the Big Apple's best sights.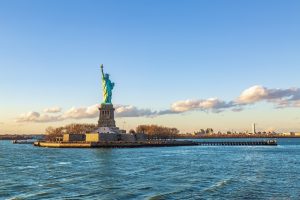 Statue of Liberty
The iconic Statue of Liberty is one of the most popular attractions in New York City.  If you want to beat the crowds, visit from December to March (but avoid Christmas and New Year's, because the crowds then rival the crowds during the busy summer months).  Weekends will be much busier than weekdays, no matter when you visit, so try to visit during the week.  If your schedule doesn't allow this, plan for a Sunday morning visit, when traffic will be lighter than the rest of the weekend.  It's a good idea to book online well in advance of your visit, especially during busy months, to make sure you have a spot.  Crowds at the ferry are typically heavy by mid-morning, so if you can, choose an early morning spot; this also maximizes your time on Liberty Island, as the ferries don't run that late.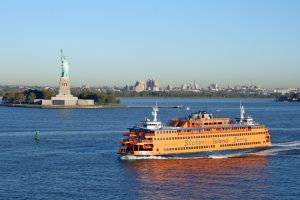 Staten Island Ferry
Long before any bridges were built, Staten Island Ferry and ferries like it transported people from Manhattan and the future boroughs of New York City.  Today, the Staten Island Ferry runs 24 hours a day, 7 days a week, and is completely free!  The main times to avoid riding the ferry are rush-hour, every weekday, when you'll be fighting for space with commuters – not exactly the best way to enjoy a relaxing cruise!  It's best to take the ferry on the weekend, but if this isn't an option, aim for riding in the middle of the day.  10:00 to 3:00 is best, or ride after rush-hour, 6:30 pm or later.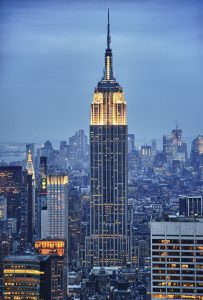 Empire State Building
You have plenty of options when visiting the Empire State Building, which is open from 8:00 am until 2:00 am, every day of the year!  If you're an early riser, arrive right at 8:00 when the building opens, and you won't have to contend with crowds.  The site gets busier later in the day, but you can still beat the worst of the crowds by visiting during meal times.  Of course, the view from Observatories after dark is stunning, and you won't soon forget the illuminated skyline of New York City.  Arrive after your dinner, or if you're a night owl, a late night visit is ideal.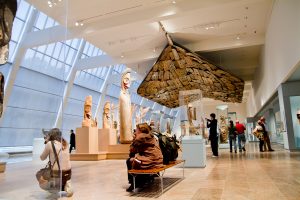 Metropolitan Museum of Art
The busiest day of the week to visit the famous Metropolitan Museum of Art is Saturday, but it's also a good idea to avoid school holidays and public holidays if you're looking to beat the crowds.  Visit as early in the day as you can, as usually the museum is busier in the afternoon than the morning.  To optimize your chances of visiting away from the masses, try a Wednesday or Thursday morning visit.  If you visit between May and October, you'll be able to enjoy the Roof Garden Café and Martini Bar with its wonderful views over the city.  Whenever you choose to visit, it's smart to get your tickets online to avoid wasting time in line.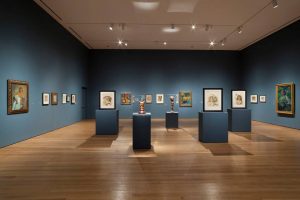 Museum of Modern Art
The best time to visit the Museum of Modern Art will depend on whether you prioritize lack of crowds or saving some money.  The MoMA offers Free Fridays, from 4:00 until 8:00 pm, during which admission is free.  You can visit during this time to save yourself the cost of admission, but you'll also face much heavier crowds, especially if you don't arrive right at 4:00.  To enjoy a more peaceful visit, arrive from 12:00 to 4:00 on Friday, and avoid mornings, which tend to be busy (with the exception of Sunday morning, which is usually fairly quiet).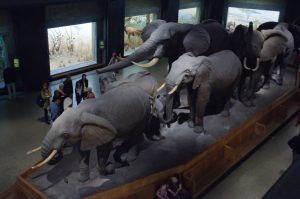 American Museum of Natural History
The AMNH is stuffed to the brim with amazing exhibits and tends to be a magnet for children, which means it's hard to avoid crowds no matter when you visit.  For your best chances, try to visit right on a weekday as soon as the museum opens (school groups usually start arriving around 11:00 am).  Weekends are also quite busy, so it's best to visit knowing that navigating crowds is a necessary evil when you want to see the American Museum of Natural History!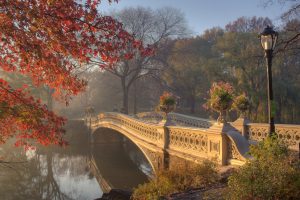 Central Park
There is no absolute best time to visit Central Park; because the park is so massive, you'll usually be able to find parts that you'll have mostly to yourself, as well as busier areas.  If you have a dog with you, it's worth noting that before 9:00 am, dogs are allowed off-leash in the park.  You can also try visiting during the week when most New Yorkers are either at school or at work (so, up until 3:00 pm) if you really want thinner crowds.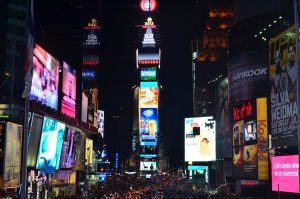 Times Square
If you want to experience Times Square with its typical New York City crowds, shopping, and characters, visit between lunch and 3:00 pm to see it at its most vibrant.  If you're looking for a peaceful visit when crowds are lightest, an early morning visit (before 9:00 am, if possible) is the best bet.  Times Square is also appealing at night, when it comes alive with bright lights and marquees.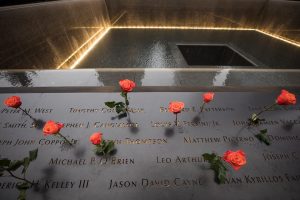 9/11 Memorial
Understandably a popular New York City destination, the 9/11 Memorial deserves a lot of your time.  It's a good idea to be there right at 9:00 am when the site opens, so you can be part of the first group to explore the memorial.  This will give you plenty of time to wander around the exhibition halls, taking in the touching stories of the lives that were lost that day.  The site will be quite crowded by the middle of the day, so it's best to avoid that; if you can't arrive first thing, try arriving later in the day, once most of the crowds have left.