Illinois
Broaden Your Horizons in the City of Broad Shoulders
Five Great Spots Most People Overlook in Chicago
In a city with shoulders as broad as Chicago, it can be overwhelming trying to decide on which sites to visit or activities to engage in.  Luckily, for those seeking experiences beyond the obvious tourist destinations in and around the downtown area, there are many alternatives.  Below you will find an eclectic sampling of some of the lesser known or overlooked spots in the area.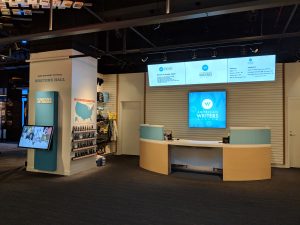 1. American Writer's Museum
Conveniently located along Chicago's "Magnificent Mile", this recent addition to the city's already robust collection of museums provides a worthy showcase for some of history's most well-known and influential scribes, from Mark Twain to Kurt Vonnegut.  Since opening its doors in 2017, the American Writer's Museum has strived to enrich its visitors' appreciation of the written word and inspire the writers of tomorrow.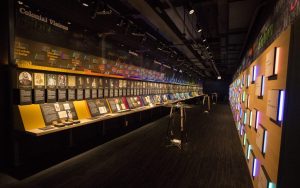 Guests are taken on a journey through our country's literary evolution via a variety of exhibits, such as A Nation of Writers, which celebrates the variety of the written form while shining a spotlight on everything from song lyrics to speeches.  Bob Dylan: Electric (currently scheduled to run through the end of April) is a temporary exhibit celebrating the 2016 recipient of the Nobel Prize for Literature while offering a close-up look at works such as his original manuscript for Just Like Tom Thumb's Blues.  The Mind of a Writer Gallery challenges visitors to unlock their inner author through a variety of games, while the Wintrust Chicago Gallery features some of the city's local literati, including legendary journalists Roger Ebert and Mike Royko.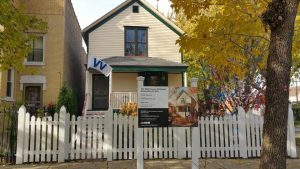 2. Walt Disney Birthplace
Today, the name Disney is synonymous with a vast entertainment empire that includes production studios, television networks, and theme parks spanning across the globe.  But what has become one of the world's most successful brands was actually born from humble beginnings in a modest two-story home in Chicago's Hermosa neighborhood where, on November 5th, 1901, Walter Elias Disney came into this world.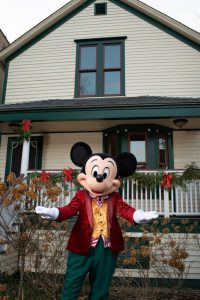 After years of extensive restorations, the birthplace of one of this past century's most influential personalities now appears as it did when it was originally built in 1893 by Walt's father, Elias.  Just as Walt focused on innovation with an eye toward the future, the site's mission is to serve as a beacon of hope to nurture and inspire the creative thinkers of tomorrow.  Though it is currently unclear whether there are any future plans for visitors to be able to tour the interior of the property, the preservation project allows a unique opportunity for Disneyphiles and history buffs alike to see where it all began for the boy who would become a brand.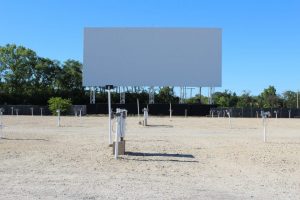 3. Cascade Drive-In
The cinematic experience is one that is constantly evolving, from gimmicks such as Smell-O-Vision and 3D projection, to luxury seating and larger-than-life Imax screens.  However, for those who prefer simplicity over style, it's hard to compete with the experience of enjoying a movie at a good, old-fashioned drive-in theater.  Popularized in the 50s and 60s, these relics of a bygone era are more often seen today on screen than in person.  Fortunately, there are still several throughout the country that remain in operation today.
Though it may not widely be known, the suburb of West Chicago is home to Cascade Drive-In, one of Northern Illinois' only operating outdoor cinemas.  The sprawling gravel expanse features a full-service concession stand and upgraded digital projection system, while a barbecue area allows visitors to char their own meats beneath the moonlight.   Cascade offers double and sometimes triple features beginning at dusk from early spring through late fall, and features premiere movies followed by recent releases.  The lineup of features is constantly evolving, and ranges from slasher flicks to more family-friendly fare.  Cascade also allows guests to bring their pets to share in the cinematic experience.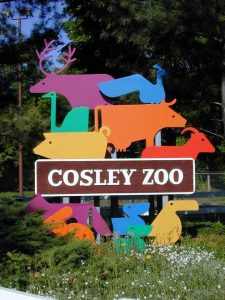 4. Cosley Zoo
Tourists and locals are most likely familiar with the area's two more popular zoos, Chicago's Lincoln Park Zoo and suburban Brookfield Zoo.  For those looking for an alternative to these destinations, or merely looking to add another stop on their tour of zoological sites, west suburban Wheaton's Cosley Zoo offers a more intimate environment to observe and learn about native Illinois wildlife.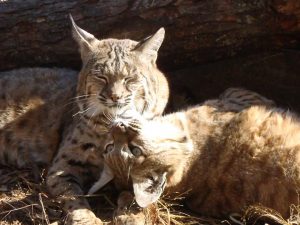 Tucked among a cozy 5-acre spread, the site packs in 20 exhibits featuring over 50 species.  For an additional fee, unique backstage training sessions allow guests to observe coyotes or bobcats while learning more about each animal's role in our environment and how we as humans can better coexist with our furry friends.  The barnyard area offers children the opportunity to get up close and personal with common farmland fare like llama, goats, and pot-bellied pigs, as well as feed fowl such as roosters and chickens at designated times throughout the day.  A retired railroad caboose serves as a mini learning center, featuring interactive exhibits that showcase insects and foliage native to the area and also serves as a nod to the zoo's main building, which operated as Wheaton's first train station in the mid-1800s.  The zoo is open year-round, excluding Thanksgiving, Christmas Day, and New Year's Day.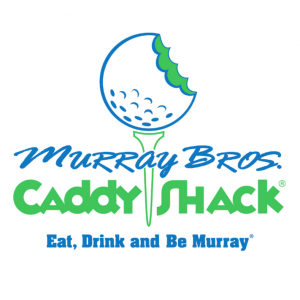 5. Murray Bros. Caddyshack Restaurant
Chicago's own Bill Murray is perhaps best known for his role as Carl Spackler, the dim-witted groundskeeper of posh Bushwood Country Club in the comedy classic Caddyshack.  This "Cinderella story", which was based on the experiences of Bill and his five brothers growing up in Wilmette, has now been transformed into a restaurant and bar located at Rosemont's Crown Plaza Hotel.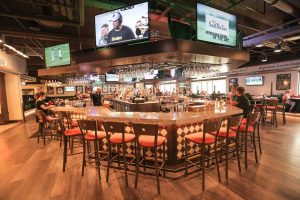 Its proximity to O'Hare Airport allows easy access for out-of-town visitors looking to sample some of the establishment's medium-priced comfort food, such as the wedge salad, the classic caddy cheeseburger, and the crispy potato golf balls – an appetizer of fried garlic mashed potatoes packed with cheddar cheese and bacon.  The restaurant also boasts a fairly extensive wine list, sold by the bottle or glass.  The family-friendly atmosphere features posters and memorabilia from the film, as well as a gift shop where diners can purchase golf gear and apparel celebrating the restaurant and the film that inspired it.