Oklahoma
The Most Amazing Breakfast Options in Oklahoma City
Get Your Fill of Morning Goodness in OKC!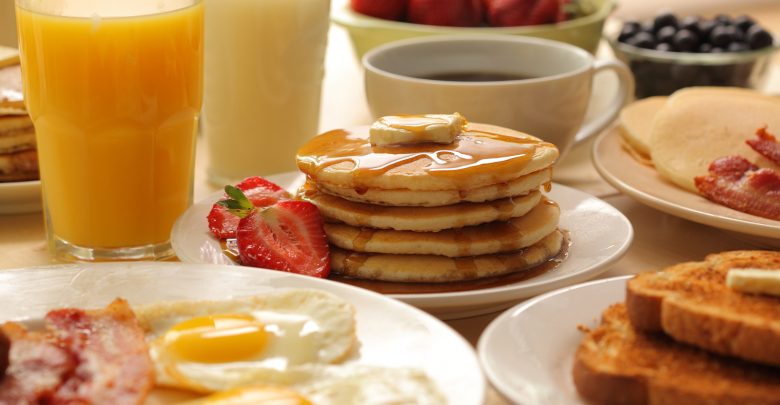 We all know how important breakfast is, and if something is so important, it just makes sense to do it right. Fortunately for those who find themselves in Oklahoma City, this is incredibly easy to do.
You see, this whole city is filled with amazing places to grab a bite for breakfast. Below are some of our favorites.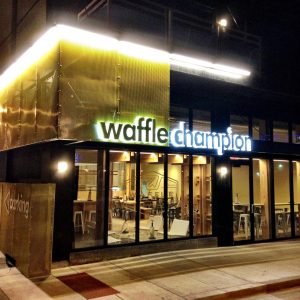 Waffle Champion
Calling all waffle lovers! Waffle Champion is the place for you. This amazing, hip breakfast joint features waffles, waffles, and more waffles. Whether you prefer a savory waffle sandwich or a more sweet and decadent waffle creation, you will find something delicious to tempt your tastebuds at this super fun local eatery.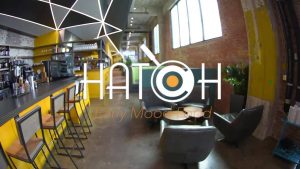 Hatch Early Mood Food
A local favorite, Hatch Early Mood Food is the place to go when you're looking for traditional foods with a twist. Their Breakfast Cuban Sandwich is amazing, and their Loaded Tumblers (cheese and bacon tater tots) are to die for. We also really love the
Orange Glazed Croissants and the Funky Monkey Bread.
Sunnyside Diner
Sunnyside Diner is the place to go if you want to enjoy the old-fashioned diner experience. This '70s-style eatery is just like a place your grandparents would go to eat, but newer and fresher. The menu consists of all the usual comfort breakfast foods you might crave, and everything is cooked perfectly.
Just be sure to make it in before 2pm because that's when the doors close each day.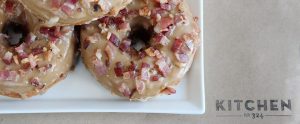 Kitchen No. 324
Using local, organic, and sustainably farmed products whenever they can, Kitchen No. 324 is a wonderful place to get a lovely breakfast.
This restaurant serves up seasonally inspired foods including incredible coffee beverages as well as craft bakery items. Omelettes, sandwiches, and pancakes are available for those who come with a hearty appetite, and everybody leaves this place with a smile.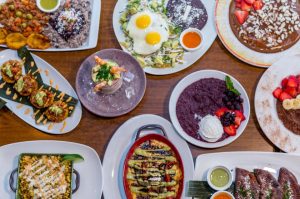 Cafe Kacao
Cafe Kacao is a Latin American-inspired restaurant with some seriously awesome breakfast options. Black beans and housemade corn tortillas are common ingredients in their dishes, and the meat choices of chorizo, asada, or Guatemalan sausage add some delicious flavors. To top it all off, this place also serves up fresh Guatemalan coffee, which pairs perfectly with every one of their meals.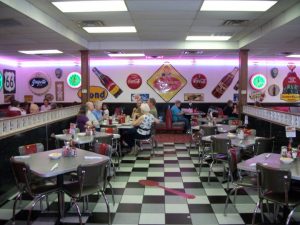 Sherri's Diner
Another traditional diner that OKC locals love, Sherri's Diner is a must-try for breakfast lovers. Still around after 30 years, this OKC staple has stood the test of time, and after you meet the friendly staff and try the delicious food they serve, you'll understand why.
Besides all that, an old jukebox sits in the dining area, so guests can listen to their favorite tunes, and the fun retro decor is just perfect.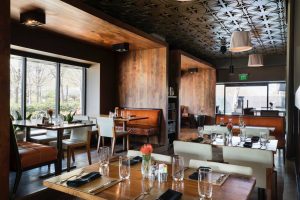 Flint
Technically Flint serves brunch and not lunch, but it's certainly a delicious brunch at that, and it definitely deserves a place on this list.
The restaurant is an "upscale casual" place that uses simple, high-quality ingredients to create incredible meals. Guest favorites include the Country Fried Steak and Eggs, as well as the Flint Breakfast Biscuit.
In our opinion, you also can't go wrong with the Flint Benedict, and every breakfast should include some of the awesome sweet potato fries made here.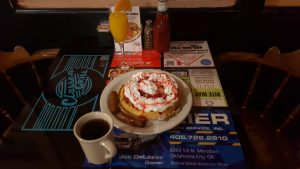 Classen Grill
Classen Grill is a book you don't want to judge by its cover. This is because the place really looks quite old and rundown from the outside, and most people wouldn't even think to go inside. That said, the interior is clean, the staff is beyond lovely, and the food definitely makes this place worth the trip.
There is a bit of a Mexican twist on the breakfast menu, making everything extra flavorful, and the fresh-squeezed organic juice really puts things over the top.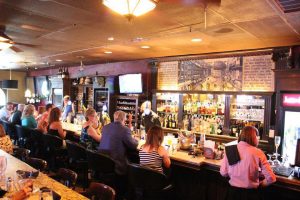 La Baguette Bistro
Everyone knows that the French know how to cook. Therefore, it comes as no surprise that the city's signature French eatery has some of the best breakfast in town. This is considered an upscale restaurant, but for breakfast it's fairly laid-back.
They serve simple favorites such as eggs and pancakes, as well as items you'd expect from a French eatery such as crepes and croques. Of course, you absolutely must finish off your meal with one of the incredible pastries from their pastry case.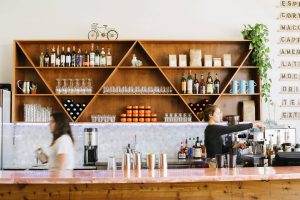 Aurora Breakfast Bar and Backyard
A hip, fresh place in the growing and thriving Plaza District of OKC, Aurora Breakfast Bar and Backyard is a wonderful place to begin your day. Everything is bright and fresh here, and the option to sit and enjoy your meal outdoors—near a play area for the kids—is perfect for those beautiful spring and fall days.
The cinnamon rolls are highly recommended at this restaurant, as are the biscuits and gravy. We also really love the tiramisu pancakes.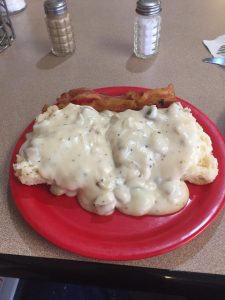 Good Gravy Diner
Comfort food, anyone? Good Gravy Diner knows how to do comfort classics up right, and that—along with the laid-back atmosphere of the place—will have you thinking you're at your grandma's house. From incredible biscuits and gravy to perfect chicken fried steak, this place has every kind of breakfast food you could possibly want, as well as huge portion sizes and amazing prices.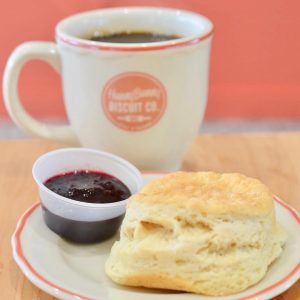 HunnyBunny Biscuit
We've yet to meet someone who doesn't like a good biscuit. That's why HunnyBunny Biscuit is so successful.
This popular food stop serves up some of the best biscuits in the state. Not only that, but they also fill those biscuits with some seriously delicious ingredients to create superb sandwiches—and they somehow manage to create all this delicious food while retaining their sense of humor. Just check out the names of their dishes for evidence of this.
Clearly, the people of Oklahoma City are not lacking when it comes to good breakfast. In fact, they have so many choices, we aren't sure how to pick a place to eat each morning. Where will you go?