New York
11 More of the Coolest Places to See in New York
Yes, the Empire State has even more to show you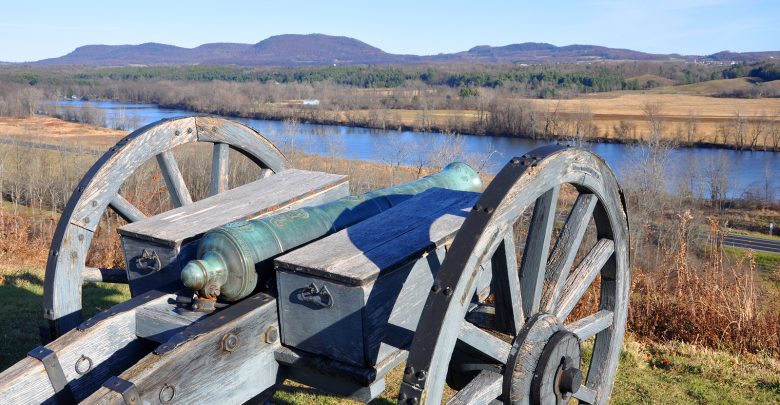 As we've said before (see part one of this series here), part of what makes New York so incredible is the seemingly endless locations to explore. Travelers who visit the state can enjoy everything including the hustle and bustle of New York City, the adventure of the great outdoors in the Catskills, pristine ocean beaches on Long Island, and everything in between. In addition, New York is home to some of the most amazing architecture, art, history, culture, dining, entertainment, and more making it a traveler's dream destination. Since there are so many destinations to enjoy in the state, it can be hard for people to narrow it down to the must-see locations, however there are some places that are simply so amazing that they cannot be missed. Here are eleven more of best places to travel in New York State.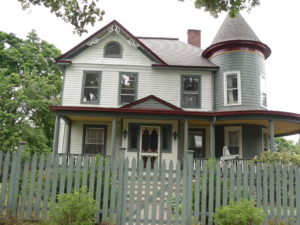 1. Beacon
A popular town in Duchess County, New York is Beacon. The artsy location is home to a charming main strip of town that features amazing restaurants and lodging like The Roundhouse, galleries, and museums such as Dia: Beacon, and local shops such as Hudson Beach Glass. Just outside of the town, guests can also enjoy beautiful hikes such as to the top of Mount Beacon or the difficult but rewarding Breakneck Ridge. Beacon has all the charm and adventure of a perfect weekend destination in New York.
2. Sagamore Hill
Oyster Bay is a picturesque town in New York that is home to beautiful marinas, shopping, dining, and more. One of the best experiences to enjoy in the town is Sagamore Hill National Historic Site, the former home of Theodore Roosevelt. The former president referred to the beautiful home as the "Summer White House" and visitors can enjoy tours of the historical home as well as plenty of time enjoying the beautiful grounds, visitor center, and bookstore.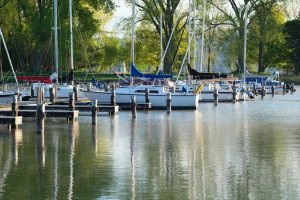 3. Ithaca
Those looking to enjoy the great outdoors would love to spend a long weekend in Ithaca, New York. The area is home to over one hundred beautiful waterfalls which can be reached by all levels of hikes and adventures. Visitors can choose from many quaint bed and breakfasts or small hotels, and spend plenty of time enjoying the local farmer's markets, wineries, breweries, local shopping, and farm to table eateries. Ithaca is a great location to enjoy a quiet weekend getaway in upstate New York.

4. Cooperstown
Baseball fans who spend time in New York simply must visit Cooperstown in Ostego County. The village is home to several bed and breakfasts and small hotels that are surrounded by dining, shopping, and entertaining. Cooperstown is home to The National Baseball Hall of Fame and Museum which guests are sure to love exploring for hours. After enjoying the museum, visitors can enjoy a cold beer at Brewery Ommegang before browsing The Fenimore Art Museum or the Fly Creek Cider Mill & Orchard. Cooperstown also has a handful of wonderful farmer's markets that are especially popular in the summer months.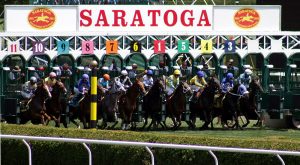 5. Saratoga Springs
Another amazing town to visit in New York is a unique combination of sporting events and quiet charm. Saratoga Springs is especially focused on horses and is home to the Saratoga Racetrack, horseback riding, harness track racing, and more. In addition to sporting events, visitors can enjoy a show at the Saratoga Performing Arts Center, go for a hike, raft or tube down the river, explore beautiful orchards, and enjoy delicious meals in local eateries. Saratoga Springs invites those who visit to enjoy the great outdoors in as many ways as possible, and is a great place to visit in New York.
6. Albany
Those interested in history and government will love visiting the capital of New York State. Albany is home to beautiful government buildings in addition to exciting attractions such as the Irish American Heritage Museum, the New York State Museum, and the Henry Hudson Planetarium. In addition to history, Albany also has a wonderful performing arts scene for visitors to enjoy including wonderful theaters like the Times Union Center and the Capital Repertory Theatre. Albany is a great town to visit to enjoy both history and current art.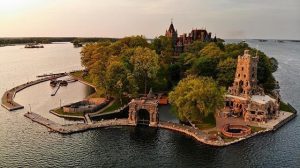 7. 1000 Islands
A popular location to visit in New York is located far north by the Canada border along the Saint Lawrence River. The 1000 Islands region is most popular during the warmer summer months when visitors can enjoy all sorts of water sports, boating excursions, and scenic tours. The area is also home to many historical sites that travelers can enjoy such as Boldt Castle, the Cornwall Brothers Store and Museum, Thousand Island Museum, and Sackets Harbor Battlefield State Historic Site. Visitors can also enjoy many wineries and breweries such as the Thousand Islands Winery, Coyote Moon Vineyards, and Wood Boat Brewery.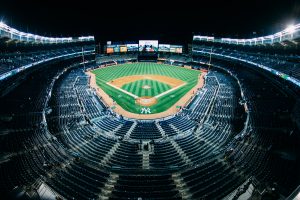 8. Yankee Stadium
New York is home to many different levels of baseball leagues including two major league teams both centrally located in New York City. The Yankees' home is Yankee Stadium in the Bronx and many travel to the borough just to enjoy a game with the iconic team. With its distinctive white fencing details, Yankee Stadium is beloved by fans, and the perfect location to enjoy history, baseball, and some amazing food and drink each season.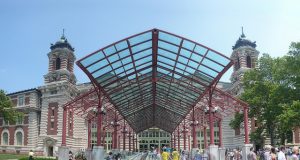 9. Ellis Island
An amazing location to visit in New York is Ellis Island, home to an incredible amount of history and culture. Accessible by boat, Ellis Island is the location where millions of immigrants first entered the United States. The Ellis Island Museum of Immigration brings the experience that our ancestors had years ago to life through interactive and informative exhibits. Visitors can also spend time in the Family History Center and visit the American Immigrant Wall of Honor which lists the name of every immigrant who passed through Ellis Island.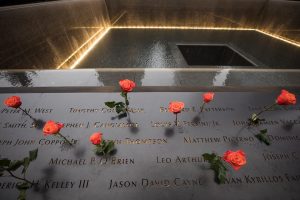 10. 9/11 Memorial & Museum
One of the most important moments in New York history occurred at the southern tip of Manhattan in 2001. The 9/11 Memorial & Museum is a sobering experience that allows visitors to remember the events of that fateful day as well as the many who lost their lives. The memorial is located at the footprint of the two fallen towers and the museum brings guests through exhibits that display artifacts from that day as well as tributes to the victims. While visiting the 9/11 Memorial & Museum is a somber experience, it is one that many visitors to New York should have.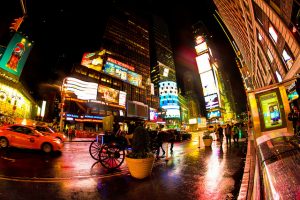 11. Times Square
One of the most iconic locations in all of New York is found in the heart of Manhattan. TimesSquare is a bustling stretch of street that is dominated by sky-high billboards and screens that advertise local stores, Broadway shows, and television shows. While Times Square is great to visit during the day, it comes to life at night when the lights come on and make it so bright that it feels like daytime. No visit to New York City is complete without walking through Times Square and enjoying the busy and commercial location.