Connecticut
The Loveliest and Coziest B&Bs in Connecticut
The state's very best Bed & Breakfast options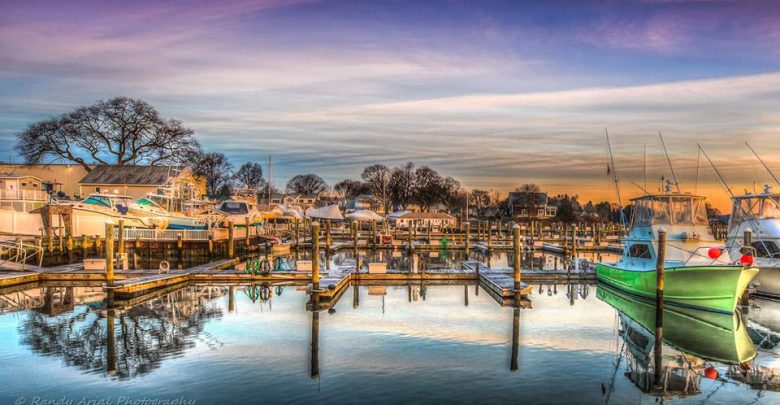 Connecticut is known for its picturesque towns, and perhaps the best way to see the beauty of each town is through a stay at a locally-run bed and breakfast. These are the best bed and breakfast places in Connecticut.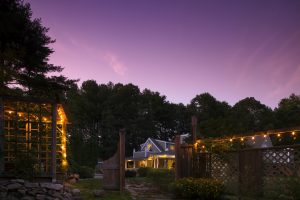 Abbey's Lantern Hill Inn
Located in Ledyard, CT, this B-and-B is a quiet spot for relaxation in the countryside. Just ten minutes from Mystic and Mohegan Sun and walking distance from Foxwoods Casino, you can have both quiet relaxation as well as perfect-for-vacation activities. After a day at the close-by beaches of southeastern Connecticut or Rhode Island, you can head back to the inn to hang out by a bonfire or grill out at the outdoor entertainment area. There are only six rooms at this hotel, making it intimate and high-quality. There's even a dog-friendly cottage at the hotel. Each room has a wood-burning fireplace and a jacuzzi. This inn has received TripAdvisor's "Certificate of Excellence," and was rated the number on inn in Ledyard.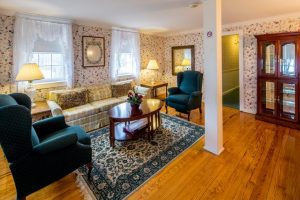 Blackberry River Inn
This inn was once a colonial home built in 1763. Located on 27 acres of land in Norfolk, Connecticut, this stately old home will charm you with its cherry paneled library, hearth fireplace, two living rooms, a meeting room, and a breakfast room filled with beautiful natural light. Every morning, you can enjoy a home-cooked breakfast in the breakfast room. In the summertime, you can relax by the pool. Nearby, you can enjoy events put on by the Yale School of Music, Jacobs Pillow Dance Festival, the Norfolk Farmers Market, the Land of Nod Vineyard and Winery, hiking, and the Mahaiwe Theater.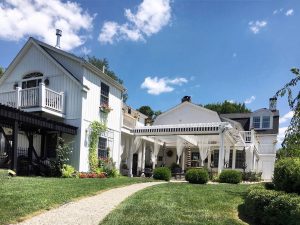 The Connecticut River Valley Inn
If you intend to see explore the entire state of Connecticut in one visit, your best bet will be to stay at this bed and breakfast as it is located right in the middle of the state. This beautiful once-home has been converted into a luxurious hotel in which you can rest, dine, and explore. The property and surrounding area are great for picnicking, hiking, fishing, swimming, kayaking, canoeing, golfing, horseback riding, and even cross country skiing. Just a few minutes away from the hotel is the city of Hartford where you can go on city tours, explore museums, and enjoy restaurants. Also close by are the Mark Twain House, the Harriet Beecher Stowe House, the Wadsworth Atheneum, and the Mystic Aquarium.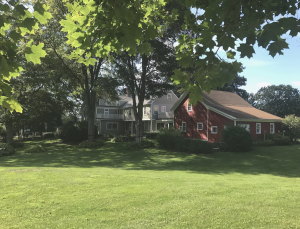 The Evergreen Inn
Also known as the John Moseley House, the Evergreen Inn is located in Southbury, Connecticut and has been around since 1818. There's plenty to see and do in the surrounding area, but within the hotel, you can stroll the grounds, relax in the gazebo, enjoy a cup of coffee on the patio, or hang out by the fireplace. This bed and breakfast serves a locally-sourced, farm-fresh breakfast every day, complimentary. They also have a pool surrounded by greenery, daily housekeeping, and a venue for weddings and other events. Other things to do include touring wineries, antique shopping, hiking nature trails, strolling through flea markets, and experiencing the fall foliage.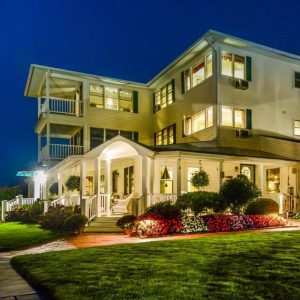 Inn at Harbor Hill Marina
This award-winning B-and-B is open year-round and is home to sixteen uniquely decorated suites. Each room has large soaking tubs, a fireplace, and a balcony. Nestled along the seashore, you can walk to the water every day as well as explore the seaside town of Niantic (also walking distance). Complimentary breakfast is included at this hotel. You can rent a boat slip during your stay and enjoy the water out on the open sea.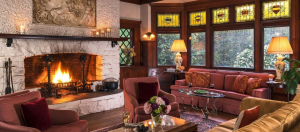 Manor House Inn
Relax and take in the New England countryside at this Tudor mansion that was built in 1898. There are 7 suites and 2 rooms all with private en suite baths. The suites each include a balcony, fireplace, and jacuzzi. While it is now a hotel, the mansion's original aesthetic remains intact with its grand cherry staircase in the foyer, exposed wooden beams in the Great Room, and a massive stone fireplace surrounded by big, comfy couches. There's a sunroom as well that's perfect for coffee in the morning and wine in the evening.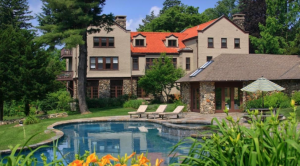 Rock Hall Luxe Lodging
Though not your typical B-and-B, this inn still retains the New England charm you'll find in each of the other spots on this list. The building itself was designed by architect Addison Mizner in 1912, and is listed on the National Register of Historic Places. The inn includes gardens, orchids, walking trails, meadows, billiard and fitness rooms, a tennis court, swimming pool, and resort-style rooms. There are three wood-burning fireplaces – one in the main living room, one in the dining room, and one in the library. You can also enjoy fireside massage services in your room. Things to do while in Colebrook include exploring state parks, vineyards, historic destinations, fall foliage, as well as golfing, skiing, and shopping.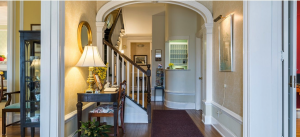 Stanton House Inn
This spot was voted one of the most romantic Connecticut bed and breakfasts, so you know you'll be surrounded by charm and beauty during your stay here. It operates out of a landmark historic mansion in Greenwich, and is within walking distance of Greenwich Avenue. It's only an hour train or car ride from Manhattan, making it a hot spot for visitors who want to see the city but also have a quiet, relaxed place to go back to at the end of the day. There are 20 rooms and suites in the inn, complimentary breakfast, and a pool to enjoy in the summertime.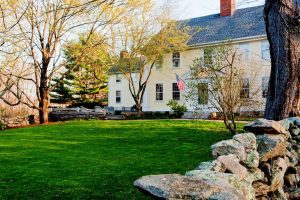 Stonecroft Country Inn
Near Mystic, Connecticut lies the peaceful 6.5 acres on which the Stonecroft Country Inn is built. This inn is listed on the National Registry of Historic Places, making it a sight to see in itself. Shopping, antiquing, fine dining, and swimming at the beach are easily accessible activities from the hotel as well as touring wineries and cruising on the water. Every day, each guest is served a complimentary three-course breakfast in the dining room. In the warm weather months, breakfast is served on the patio overlooking the gardens, waterfall, and koi pond.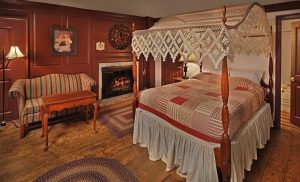 Whitehall Mansion Inn
Also located in the town of Mystic is the Whitehall Mansion Inn. Built in 1771, it is a historic landmark. Start every day at the complimentary breakfast buffet and relax at the indoor swimming pool. Just walking distance from the hotel is the beach, the historic town of Mystic, casinos, and wineries. The hotel includes amenities such as a fitness center, sports court, barbecue area, and fireplaces in every room. Every day, this B-and-B ends the day with a cheese reception in the parlor.