New Jersey
Your Jersey Ice Cream Pilgramage Begins Here
8 Ice Cream Shops in New Jersey that are worth the trip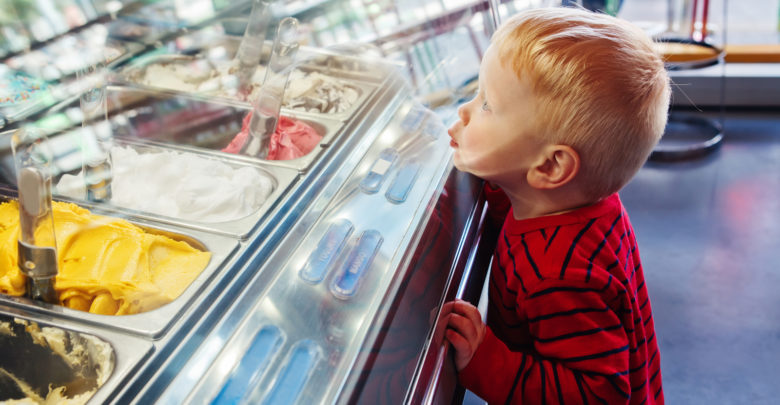 No summer is complete without a few trips to the local ice cream shop. What we wonder, however, is this: Why anyone would limit themselves to only their own local ice cream shop? After all, there are amazing ice cream stands, parlors, and shops all over this amazing country, and making a point of visiting as many as possible is the ultimate way to ensure you're living life to the fullest.
Wondering where to begin? Well, New Jersey is a fabulous option. Despite its smaller size, this state has a number of truly fantastic ice cream options. Why not plan a statewide road trip to see what we mean?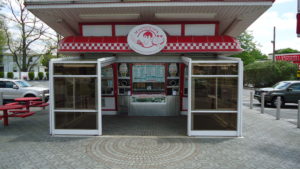 #1: Magnifico's Ice Cream
Let's begin our road trip in East Brunswick. Here you'll find the highest-rated ice cream joint in the entire state: Magnifico's Ice Cream.
Honestly, this little ice cream stand doesn't look like much from the outside. However, their soft-serve ice cream is incredible. Eat it plain, top it with one of their many toppings choices, or have it sandwiched between two fresh waffles. No matter which option you choose, you're sure to adore it!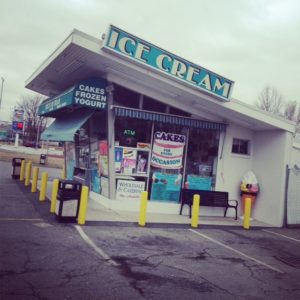 #2: Curly's Ice Cream
Curly's Ice Cream is another wonderful option. This Riverdale shop is another one of those little places that really doesn't look like much, but like they say, you should never judge a book by its cover.
Curly's offers both hard ice cream and soft-serve, and boy, do they do it well. The ice cream is homemade, and the extensive menu includes something for everyone. Heck, they even offer sugar-free and vegan options!
We highly recommend the floats at this particular shop, and the ice twist is always good on an especially hot day.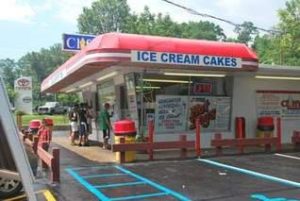 #3: Cliff's Homemade Ice Cream
Another place that goes above and beyond to give their customers the best of the best is Cliff's Homemade Ice Cream in Ledgewood. Although it is only a walk-up window with outdoor seating, people flock to this place to get their ice cream fix.
Once again, this shop makes a point of making all of their ice cream in-shop, and it definitely shows. Besides that, we'd have to say the best thing about Cliff's is the amazing variety of flavors the place has to offer.
With 11 soft-serve flavors and over 60 flavors of hard ice cream, you could visit every day for an entire summer and still not try every flavor and combination they have to offer. Might as well try though, right?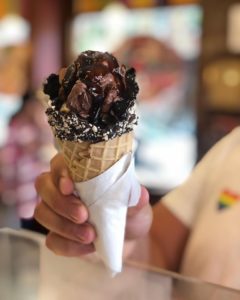 #4: Torico
Located in Jersey City, Torico is an absolutely adorable place that simply couldn't be more charming. Of course, charm is great, but the ice cream this place serves is much more important. Fortunately, Torico does an amazing job and definitely passes our ice cream test.
This local staple has been around for nearly 50 years, and as soon as you taste their housemade ice cream, you'll understand why. Each and every scoop is heavenly, rich, and everything ice cream should be.
We love the interesting flavors offered by the shop, and the plentiful and comfortable seating definitely give this adorable place some major bonus points.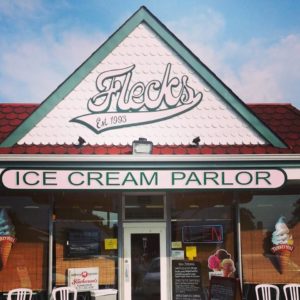 #5: Fleck's Ice Cream
Fleck's Ice Cream of Villas, NJ is exactly what everyone wants out of an ice cream parlor. It's cute, colorful—we'd say pink and green walls definitely count as colorful—and welcoming. Of course, the shop serves up a mean ice cream treat as well.
Whether you're looking to enjoy your chilly treat on its own or in conjunction with a baked good, you'll find the perfect dessert in this shop. People especially love the apple dumplings served à la mode, as well as the many creative sundae options.
Sure, Fleck's may often have lines out the door, but trust us when we say it's well worth your wait.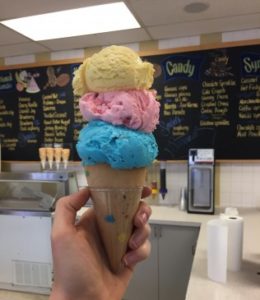 #6: Hoffman's Ice Cream
Hoffman's is so good that they couldn't contain their goodness to just one store. In fact, the local chain has a total of four stores and an adorable ice cream truck, meaning it's never too hard to find one when you're in New Jersey.
Classic flavors such as vanilla and chocolate are staples at this amazing ice cream easterly. However, there are also plenty of deliciously inventive flavors such as "Coffee Oreo" and "Peanut Butter Nugget". Enjoy your favorite flavor in a cup or a cone, or mix and match with a double- or even triple-dip.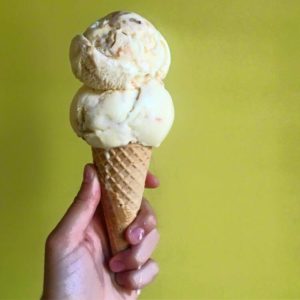 #7: Owowcow Creamery
Owowcow Creamery is technically a Pennsylvania establishment, but they do have one location across the border in Lambertville, NJ. All of the ice cream made by this wonderful company is created using locally sourced ingredients, and it definitely shows.
Owowcow starts off with the same perfect base of cream, eggs, and honey for every flavor they invent. From there they get creative, and this results in some truly amazing concoctions.
Some of the clever and amazing flavors offered by Owowcow include blood orange raspberry, honey lavender, and sweet honey cream. That said, they do rotate their flavors often, and sometimes even add in a new one to mix things up. Therefore, you will want to call ahead if you're looking for something in particular.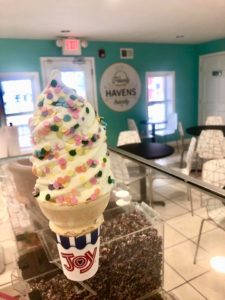 #8: Heavenly Havens Creamery
Hidden away in adorable Allentown, NJ, you'll find Heavenly Havens Ice Cream. Obviously, traditional flavors are an option at this ice cream joint.
However, the real fun is found in the specialty flavors. With names such as "Bee's Knees" and "Flip Flop", you know you're in for an exciting treat. Of course, topping it with a few of the many topping options makes your ice cream even more unique.
One of the best things about Heavenly Havens is the fact that you can enjoy one of these homemade flavors outside on the front porch of the small restaurant. This makes for an ideal people-watching situation, and is a great way to spend a warm summer afternoon.
Ready to get out there and try some ice cream? Why not try to check every single one of these off the list? We're betting you'll have an amazing time doing so, and you might even find yourself making the trip all over again in a few months to grab some more delicious frozen treats.