Texas
Margarita Lovers! These Are the Best On the Riverwalk
Tequila-fueled greatness in San Antonio.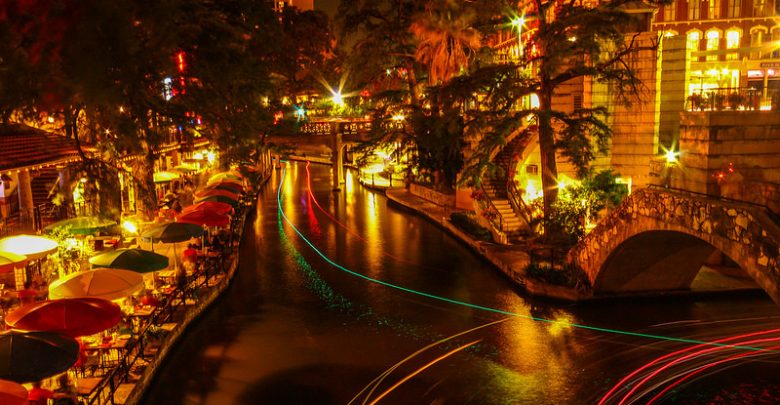 Texas is home to countless vacation destinations that tourists are sure to enjoy that feature everything from beaches and fine dining to museums and urban adventures. One of the most popular vacation destinations in the Lone Star State is the Riverwalk in San Antonio, found steps away from the famous Alamo.
The location's history began in 1718 when the Mission San Antonio de Valero was established, and the modern version that guests know today began with Robert H. Hugman's ideas for what he called The Shops of Romula and Aragon in 1929. Over the following decades, the Riverwalk began to develop with the opening of restaurants, shopping locations, and hotels, eventually transforming into the destination that it is today. Tourists who opt to vacation at the Riverwalk have plenty of dining options to choose from and even more options when it comes to famous margaritas. Combining tequila and an interesting list of unique flavors and ingredients, the list of margarita options at the Riverwalk is endless! Here are the best margarita options to try on any visit to San Antonio's Riverwalk.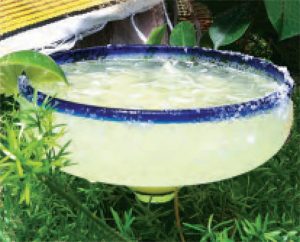 El Jefe – Rita's On The River
One company that operates on the Riverwalk features several businesses such as PizzaRita's, Justin's Ice Cream Company, and a restaurant where guests can sip on a delicious margarita. Rita's On The River is situated directly on the banks of the Riverwalk and welcomes guests with brightly colored tables and décor, live mariachi music, and the smells of amazing Tex-Mex cuisine. While Rita's On The River features its own margarita menu with plenty of choices, the one that guests simply have to try is the El Jefe. Featuring tequila that has been aged in a Limousine Oak barrel, this margarita also features Patron Reposado and notes of vanilla and wood.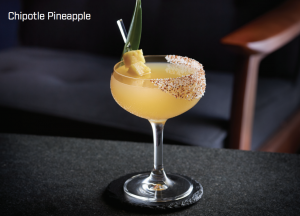 Chipotle Pineapple Margarita– Landry's Seafood House
Landry's is a popular restaurant company that has different eateries and locations throughout the United States as well as one location on San Antonio's Riverwalk. Landry's Seafood House on the Riverwalk offers guests fresh seafood options with floor to ceiling windows that overlook the flowing river outside. The location features an extensive wine list in addition to cocktails and seven specialty margaritas. The Chipotle Pineapple Margarita combines Milagro Silver Tequila, Disaronno, Monin Chipotle Pineapple, fresh lime juice, and a spicy Tajin salt rim for a sweet and spicy combination that guests won't soon forget!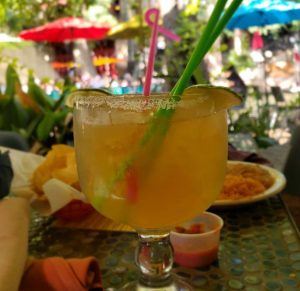 The Original Margarita – The Original Mexican Restaurant & Bar
With the Riverwalk's lengthy history in Texas, it is no surprise that several establishments have had an equally rich history to share. The Original Mexican Restaurant & Bar was open from 1899 through 1960, and after some changes a slight move to the other side of the river, The Original Mexican Restaurant & Bar continues its traditions today. Every menu option at the restaurant features authentic flavors and ingredients found in traditional Mexican cuisine, including the margaritas. The Original Margarita combines tequila, triple sec, and sweet and sour mix and guests can choose between the fourteen-ounce option or the indulgent thirty two ounce option!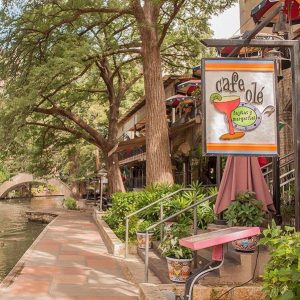 The 60 oz. – Café Ole
Another traditional Mexican restaurant located on the Riverwalk serves up amazing cuisine paired with even more amazing cocktail options. Café Ole is situated in a prime location on the Riverwalk between the Hilton Palacio del Rio Hotel and the Hyatt Regency. Guests who dine at the location for lunch or dinner can enjoy an outdoor multi-level patio that offers beautiful views of the river, passing boats, and wandering tourists. Café Ole is famous for The 60 oz. margarita which features a classic margarita in massive proportion. While the size might seem intimidating, guests who can't finish the drink with their meal can walk across to Café Ole's Agave Bar to finish it up!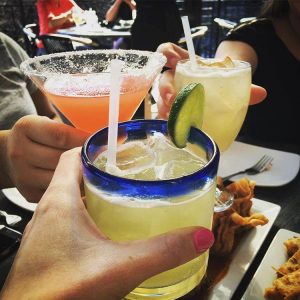 Tangarita – Iron Cactus Mexican Grill & Margarita Bar
One popular restaurant on the Riverwalk is a sister location to other popular eateries in Texas. The Iron Cactus Mexican Grill & Margarita Bar began in Austin, Texas in 1996 when Gary Manley and Michael Potoriff founded it, and soon another location was open in San Antonio on the Riverwalk. With perfect views of the Riverwalk, diners can enjoy Mexican cuisine and an extensive cocktail menu inspired by tequila. The Tangarita is a great choice to sip as it combines El Jimador Reposado, Cointreau, tamarind, mango, fresh lime juice, and agave nectar.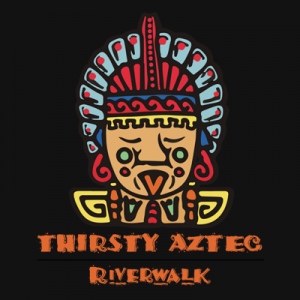 Lime Margarita – Thirsty Aztec Riverwalk
A popular location on the Riverwalk that many guests love to visit features live music and karaoke in addition to a to-go menu featuring mouthwatering cocktails. The Thirsty Aztec Riverwalk is most famous for its margaritas and frozen drinks which are served in massive tall glasses that can be taken to-go so that tourists can sip and enjoy exploring the area. The classic Lime Margarita combines tequila with tart lime flavor for patrons to be both refreshed and happy as they sip and explore!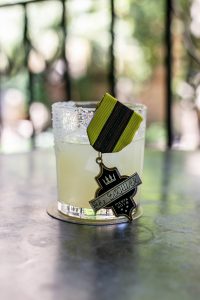 Nuestra Margarita – The Esquire Tavern
One location on the Riverwalk has a history centered around prohibition and has been welcoming thousands of patrons each year. The Esquire Tavern opened in 1933 as a celebration of the end of prohibition, and its dark wood accents and lengthy bar have made it a popular bar for guests to visit each day in San Antonio. In addition to a menu featuring appetizers, burgers, and other laid-back options, guests can also sip on options from an extensive cocktail list. The Nuestra Margarita combines blanco tequila, reposado tequila, French triple-sec, key lime, kosher salt and is served either shaken, served up, or on the rocks.