New Jersey
What Should You See and Do in New Jersey? We Have Some Ideas
The 8 best places to visit in the Garden State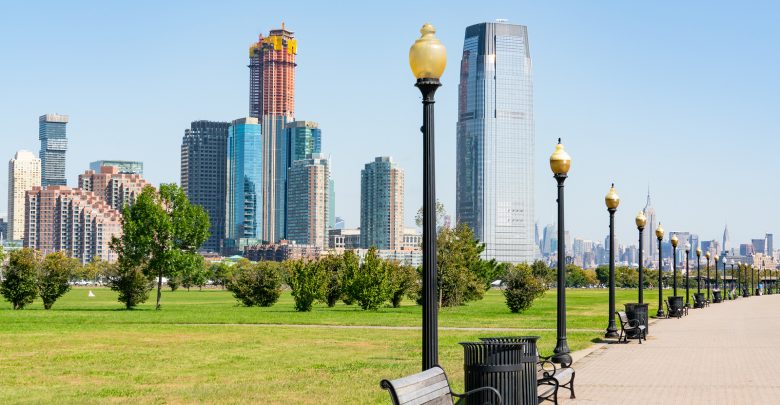 Known as the Garden State, you'll find loads of world-class cities and attractions in New Jersey, even though it's one of the smallest states in America.  From the glitz and glamour of Atlantic City, to the miles of coastline with white sand, boardwalks, and amusement parks, to quaint, historic towns just waiting for you to uncover the past, New Jersey has a lot to offer to any traveler or local!  While we can't possibly list all of the amazing places in this state, here are a few suggestions to get you started.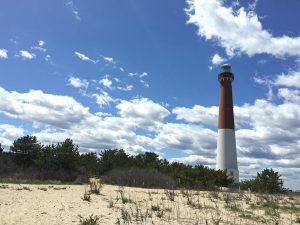 Barnegat Lighthouse State Park
With a history going back to 1859, the Barnegat Lighthouse (known affectionately as "Old Barney") stands on Long Beach Island, and offers stunning vistas of Island Beach, Barnegat Bay, and Long Beach Island.  Of course, you'll have to be willing to conquer the 217 steps to reach the top!  If you're not quite this ambitious, you can take in the view from a live video feed from the top of the lighthouse, accessed on ground level.  While you're here, you can stop at the Barnegat Lighthouse Interpretive Center to learn about this historic lighthouse, as well as the ecosystem in which it sits.  You can also enjoy the rest of the park by self-guided hiking trail, or try your hand at fishing or bird watching.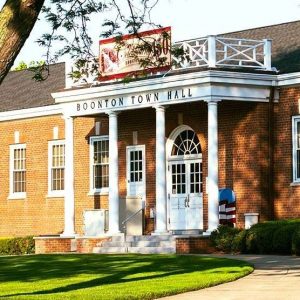 Boonton
Boonton has a rich history that's well worth exploring.  Built by immigrants who came here to work in the iron industry, Boonton was also a stop along the Underground Railroad, which led tens of thousands of slaves to freedom in Canada.  The town is also famous for the many abolitionists of note who campaigned against slavery right here.  Today, you can shop for Boontonware melamine tableware, check out antique shops, and take in the town's natural and cultural beauty by enjoying a summer concert at Grace Lord Park.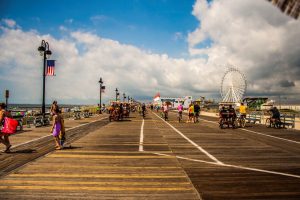 Ocean City
Less glitzy and chaotic than its famous neighbor, Atlantic City, Ocean City is the perfect family retreat for anyone who doesn't mind skipping out on the casinos and shows.  There are miles and miles of gorgeous beaches, both on the ocean and the bay.  Ocean City also has its own Boardwalk, where you'll find hours of entertainment in the form of amusement park rides, shops, and dining.  Or you can just hang out in the water, which after all is the main attraction here!  Activities range from swimming to paddle-boarding to boating, and don't forget to check out the many tours offered in the area, including whale watching.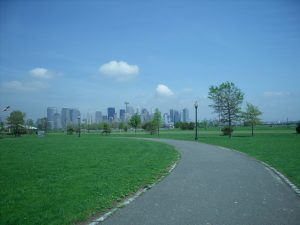 Liberty State Park
Surrounded by water on three sides, Liberty State Park boasts a pretty impressive backdrop: it's opposite both Ellis Island and Liberty Island, and you can also view the skyline of Manhattan.  This would be enough to recommend it, but it's only part of the appeal of this park.  Come for the lush green spaces, and unwind while you walk (or jog, or bike…) along the miles of paths here.  Along the way, take in the Empty Sky 9/11 Memorial for a poignant reminder of the tragedy and loss of the September 11 attacks.  You can also enjoy a ferry cruise, or indulge in some water sports, or go crabbing or fishing.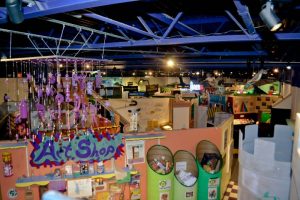 Cherry Hill
The commercial center of southern New Jersey, Cherry Hill visitors can shop til they drop at Cherry Hill Mall, one of the first enclosed malls on this coast.  Kids love the Garden State Discovery Museum, which offers hands-on science fun for pint-sized learners. Adult fun can be had at the Wine Room of Cherry Hill; here, you can check out and use professional winery equipment, some of which hails from Italy, and bottle and label your own wine to show off and enjoy back home. There are various breweries here too, so you can stop in for some tasting flights.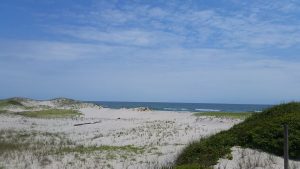 Island Beach State Park
One of the largest barrier islands in all of America, and one of the only barrier islands in New Jersey, is Island Beach State Park. This park is heaven for bird watchers and nature lovers of all kinds!  There are 3000 acres here, and they're made up of various ecosystems like tidal marshes, sand dunes, and wetlands, where you can find herons, blue crabs, falcons, ospreys and many other birds and sea creatures.  There are facilities and concessions along the white sand beaches, and you can alternate water activities like surfing, sailboarding and swimming with hiking, biking, and even horse-back riding.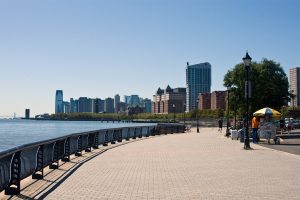 Hoboken
What town's claim to fame includes being the birthplace of Frank Sinatra, and hosting the first officially recorded game of baseball?  Hoboken, of course!  The town has a history going back 400 years, so there's a lot to explore here.  You can walk down the lovely streets, stopping at Castle Point Lookout for Instagram-worthy views of New York City, or grab a bike – there are lots of bike lanes in this bicycle-friendly town.  Don't miss the bronze star that commemorates the birthplace of 'Ol Blue Eyes, or Waterfront Walkway, a promenade along the water.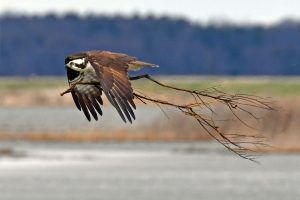 Edwin B. Forsythe National Wildlife Refuge
Calling all nature lovers!  We have the perfect place for you – with a whopping 47,000 acres of protected space!  The Forsythe National Wildlife Refuge is perfectly situated on the Atlantic Flyway's most active flight paths, and it's a designated refuge for migratory birds.  Of course, this means it's also a great place to watch or photograph birds – just note that some areas are limited or restricted at times, to protect the nesting sites of rare species like the piping plover.  You can see different wildlife here during each season.  If you time your visit right, you may be treated to the sight of a monarch butterfly swarm (also called a kaleidoscope), as they migrate south.