Florida
Experience an Outdoor Wonderland Like Nothing Else in America
Exploring Florida's National Forests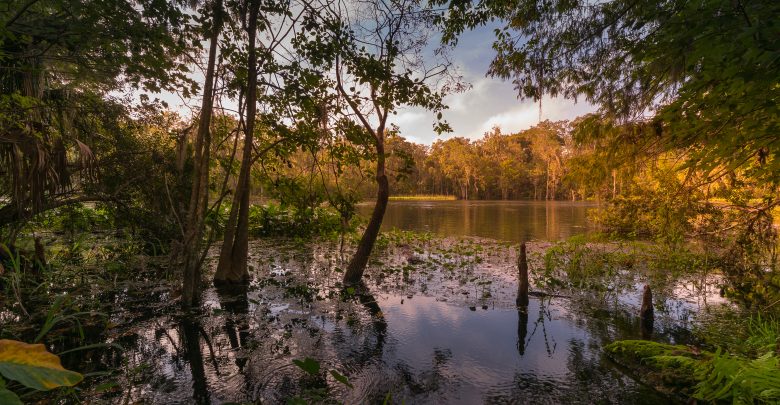 Most people think of things like Disney World and beaches when they hear the word "Florida". However, there is much more to this beautiful state than just theme parks and seaside towns. In fact, some of the most beautiful natural wonders in the country are right here in the Sunshine State, and many Florida residents go their whole lives without ever witnessing these things.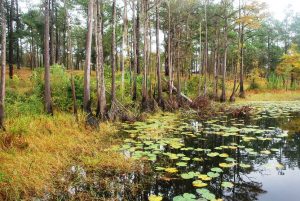 Some of the most gorgeous spots in the entire state can be found in the three Florida National Forests. These lovely areas are filled with wild animals, lush greenery, and all the peaceful serenity one might hope to find in such a natural setting. Best of all, because there are three of these forests in the state, one is sure to be pretty nearby your Florida home.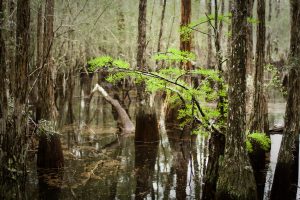 Apalachicola National Forest
The largest of the three forests, Apalachicola National Forest encompasses a vast 633 thousand acres. This particular forest is located in the panhandle, making it a great outing for those located in northern Florida or even Georgia.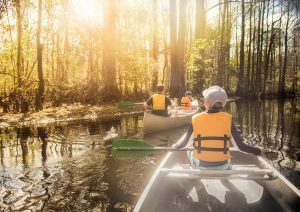 The sandy forest floor makes it the ideal home for longleaf pine trees, among other types of vegetation. Of course, the watery areas are also home to their own plants, meaning visitors will have the opportunity to check out dense forests of evergreen and deciduous hardwood trees as well.
All in all, this is a very diverse forest with plenty of different landscapes to keep things interesting.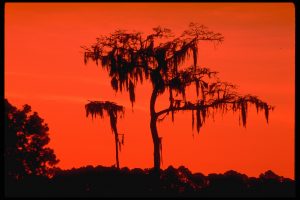 Osceola National Forest
In July 1931, President Hoover created the Osceola National Forest, naming it in honor of a Seminole warrior. This forest is a bit smaller at only about 200,000 acres, but it still offers plenty to see and do.
This forest also boasts a sandy floor, meaning longleaf pine will also be found here along with a number of other trees and shrubs. The swamps in the forest add something a bit different though, providing a home to cypress-hardwood trees as well as a number of native animals.
Because this forest is located just outside of Jacksonville, it is easily accessible by many. For this reason, we recommend Osceola National Forest as a weekend getaway for relaxing and recharging.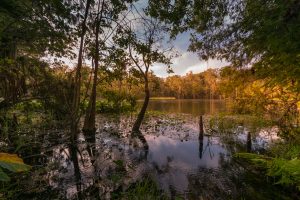 Ocala National Forest
A watery wonderland, Ocala National Forest is home to over 600 lakes, rivers, and springs. It's a full 607 square miles of gorgeous trees, plants, and outdoor recreation, and is a natural Central Florida destination for many.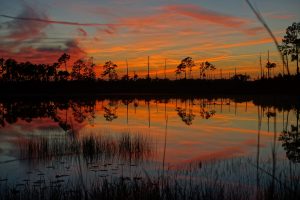 This forest was first designated a national protected area in 1908. This makes it the oldest National Forest east of the Mississippi River, and because it has been untouched for so many years, the natural setting found here is incredible.
Ocala National Forest contains the largest concentration of sand pine in the world. In fact, this forest is often noted for its sand pine scrub ecosystem. Besides that, the area also has a number of longleaf pine trees, which provide a gorgeous setting.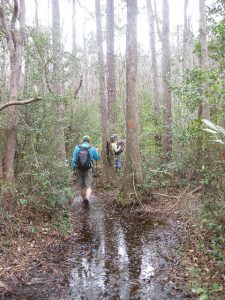 Things to Do in the Forests
Obviously, hiking is a must-do when visiting any National Forest, and we highly recommend setting aside plenty of hiking time during your visit. That said, there are a number of other things to do in the forests of Florida as well, so don't miss out on the many other fun opportunities.
Many people enjoy dispersed camping (true "roughing it"), and some even snag spots in the developed campgrounds for a more cushy stay. The scenic byways always offer gorgeous views and pleasant drives, and the many lakes, rivers, and springs provide swimming and other water play opportunities to those guests looking to cool off.
Fishing and hunting are also allowed in designated areas during certain times, but a permit is necessary for participating in these activities.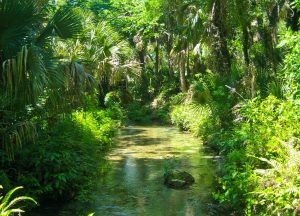 Tips for Visiting
If you are planning a visit to one (or all) of these forests, there are a few things you'll want to know before you go. Below are our top tips for having an amazing trip to any of the National Forests found in the Sunshine State.
Annual Passes
First of all, we must mention an amazing money-saving option that far too many people don't know about: annual passes.
If you will be visiting these forests often or if you plan to visit some National Parks in addition to your National Forest adventures, we highly recommend investing in an "America the Beautiful" pass. This pass covers entry fees at all National Parks, as well as recreation fees at most National Forest locations.
At just $80 a year, this is a fabulous investment for anyone who loves exploring the great outdoors!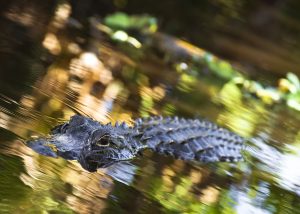 Alligator Safety
As you might imagine, all three of Florida's National Forests are home to alligators. While these magnificent creatures don't usually bother people, it is a good idea to go in prepared so you can avoid any negative interactions which could end in injury or even death.
Luckily, the National Forest Service provides these great tips to those looking to visit the Florida forests, making it easy to be prepared and stay safe throughout your visit.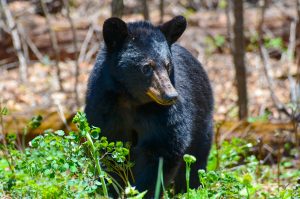 Bear Safety
Another incredible yet potentially dangerous animal to be aware of in Florida's National Forests are the bears. While these beautiful creatures are lovely to look at from afar, you certainly don't ever want to find yourself face-to-face with one.
These tips from the National Forest Service are very important, and reading them will definitely help get you and your family ready for a safe trip.
Drone Safety
A growing number of people enjoy flying their drones high above the forest, capturing beautiful images and video. That said, not everyone is aware of the dangers of using one of these remote-controlled gadgets.
This information will help keep you and the animals in the forests happy and healthy while still allowing you to capture those amazing shots above the forest canopy.
Are you ready to do some forest exploring? The Florida National Forests are ready, and can't wait to have you! Don your hiking gear, hop in the car, and navigate to the nearest forest. You're sure to find an amazing adventure and return with stories that will be retold for years to come.