Georgia
These Georgia Wineries Are Getting Noticed
Sip and Savor Some of the Best of the Peach State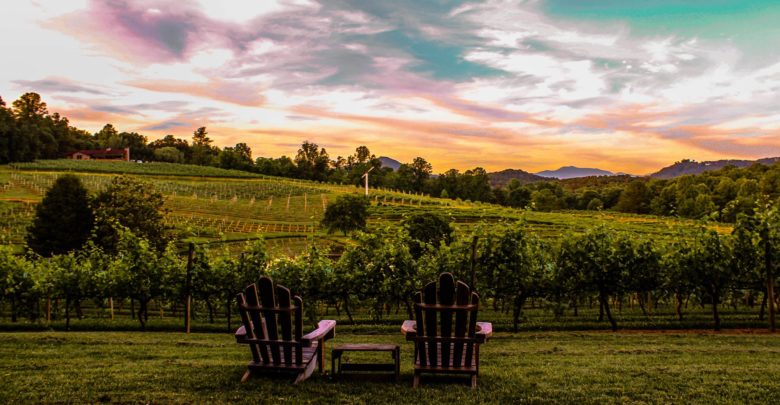 Each state across the country is home to some amazing wineries that create unique and delicious varieties thanks to the diverse environments and soils found throughout different regions. Georgia in particular is a wonderful state to visit when looking to try out some amazing wines created at locations that range from small and intimate to large venues on sprawling properties. With so many amazing wineries to choose from, it can be hard to decide where to visit, but these wineries are the absolute best to enjoy while spending time exploring the beautiful state of Georgia!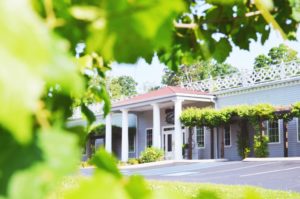 Georgia Winery
Ringgold, Georgia is nestled in the heart of the Chattanooga Valley and is home to an innovative winery that focuses its creations on fresh flavors from farms. Georgia Winery was established in 1983 and sprawls across fifteen beautiful acres where several different types of vines are grown. In 2001, Georgia Winery made the commitment to going organic and prides itself on a main focus of health that shine through the fresh fruit flavors in its wines.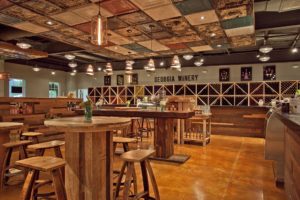 Travelers visiting Georgia Winery can stop by the Tasting Room and sip on a complimentary tasting of five different wines, or opt to pay for a Premium Tasting. In addition to the wine, the Tasting Room also features appetizers and wines by the glass as well as several tours each Saturday. Depending on the day, visitors can enjoy wines such as Blackberry Merlot, Dread Head Red, Concord, Tail Gate Red, Chardonnay, Niagara, Muscadine Gold, Southern Sangria, Blushing Natalie, and more.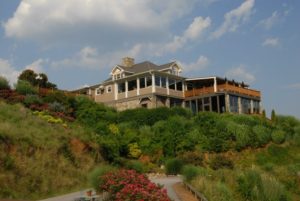 Wolf Mountain Vineyards & Winery
Travelers who find themselves in the city of Atlanta can take a short ride an hour away to the town of Dahlonega in the North Georgia Mountains for some delicious wines. Wolf Mountain Vineyards & Winery was established in 1999 when the thirty acre estate was outfitted to become a fully functioning winery. With the first wines being produced in the fall of 2001, the winery has continued to grow in size and reputation ever since.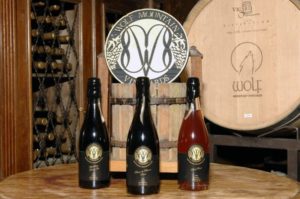 Wolf Mountain Vineyards & Winery features sprawling grounds where visitors can check out the vineyards, enjoy tastings, stop by for brunch or dinner, and even host weddings. The tasting room is the perfect location to stop by on a weekend and enjoy a menu of delicious bites which pair perfectly with the Estate Tasting Flight which is designed to show off delicious creations including Brut Natural, Howling Wolf Red, Private Reserve Chardonnay, Plenitude, and Private Reserve Cabernet Sauvignon.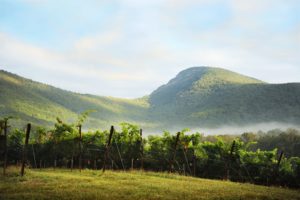 Yonah Mountain Vineyards
Cleveland, Georgia is home to another expansive winery that spans over two hundred acres and features gorgeous views of the nearby mountains. Yonah Mountain Vineyards is situated at the foot of Yonah Mountain and focuses its creations on the sandy soil found on the grounds. The location has a tasting room that is open seven days a week and welcomes visitors to try small sips or full glasses of their extensive wine list.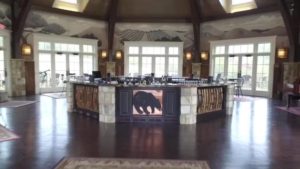 Those looking to enjoy a more in-depth experience at Yonah Mountain Vineyards can book the Cave Tour and Tasting which brings them on a ninety-minute walking tour through the only wine caves in Georgia and culminates with a tasting of wine. Each August, the winery also hosts Crush Fest, a wonderful event with wine tastings, live music, special events and more! Some wines crafted at Yonah Mountain Vineyards include 2016 Estate Chardonnay, Young American White Blend, 2015 Merlot, Young American Rose, 2016 Vidal Ice Wine, and 2016 Petit Verdot.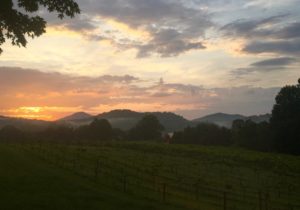 Tiger Mountain Vineyards
While some wineries in Georgia capitalize on space and acreage, others feature more of an intimate feel and considered themselves to be boutique wineries. Tiger Mountain Vineyards is owned and operated by John and Martha Ezzard who began planting grapes on the five-generation farm in 1995. In 2009, John and Marilyn McMullan joined as partners, and over the years the farm has continued to create amazing wines as well as open the popular Red Barn Café.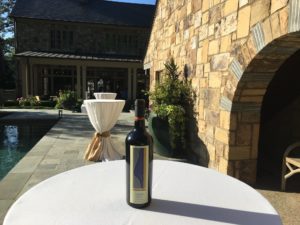 Tiger Mountain Vineyards features a tasting room that is open Friday through Sunday as well as the Red Barn Café which serves as both a regular restaurant as well as an events space. Using old-world methods, Tiger Mountain Vineyards produces a variety of wines and is credited as having introduced Petit Manseng to the state of Georgia.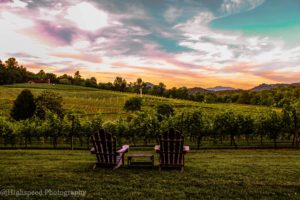 Crane Creek Vineyards
A great winery in Young Harris, Georgia focuses on the spirit of family to create amazing wines crafted to bring people together. Crane Creek Vineyards is owned and operated by Eric Seifarth who was born in Atlanta, but spent much of his youth traveling the world as part of his father's job and then spending many years in Italy as part of the military. It was there that he developed his love of the art of winemaking and brought that love back to his roots in Georgia.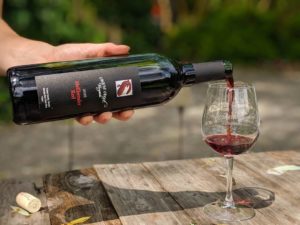 Crane Creek Vineyards welcomes visitors in a variety of ways including Aperitivo Fridays in the summer months where live music and seasonal appetizers pair perfectly with the wine. Those who do visit the location can sip on options such as Hellbender Red, Mountain Harvest Red, Apfelwein, Zusa, Traminette, Villard Noir, and Mountain Harvest Blush. Crane Creek Vineyards is a wonderful laid back winery to visit to enjoy both amazing wines and the beauty of Georgia.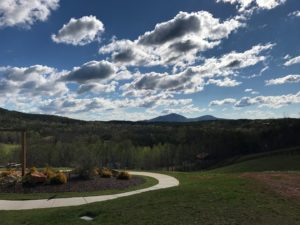 The Cottage Vineyard & Winery
Cleveland, Georgia is home to another winery that also focuses on the art of winemaking paired with family values. The Cottage Vineyard & Winery is owned and operated by Jim and Sandra, whose appreciation for fine wine began when he was stationed in Europe in the 1980s. Upon their retirement, the couple created a small home vineyard in Georgia and soon had the opportunity to purchase twenty-nine acres where The Cottage Vineyard & Winery now exists. Featuring a tasting room, North Georgia Honor Wall, and special events including Jesus N' Jeans Live Sermon, there is always something going on at the vineyard and visitors will love the beauty of the Georgia mountains all around. The Cottage Vineyard & Winery features an extensive list of wines including Estate Reserve Chardonnay, Viognier, Baby Doll Legs Rose, Syrah, Merlot, Malbec, Pinot Noir, and Southern Sass all of which are perfectly paired with the cozy tasting room!