Georgia
Georgia on Your Mind? You'll Find These Spots Amazing
8 places you should see this year
Anyone who's ever driven through Georgia can tell you it's not a quick trip.  However, the following eight destinations will help to make the long journey an enriching one.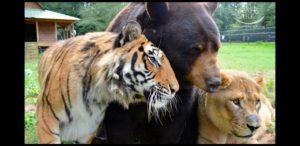 1. Noah's Ark Animal Sanctuary
This wildlife refuge in Locust Grove may not include a larger than life ship built to weather epic floods, but it does house an impressive array of the animals that may have boarded the biblical boat two by two.  The park features over 100 different species totaling more than 1,500 animals, many of which would have nowhere else to turn if it weren't for the efforts of this generous non-profit.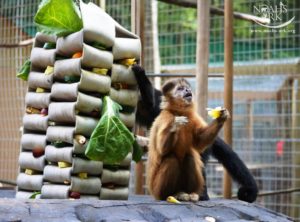 Here, the goal is to showcase these awe-inspiring creatures for younger generations so that they can better appreciate each animal's place on our planet.  From turtles and prairie dogs to lions, tigers, and bears (oh, my!), this 250-acre spread has it all.  And best of all, admission is free!  However, donations are always welcome to help cover the costs of caring for the animals, which can run over $30,000 per month.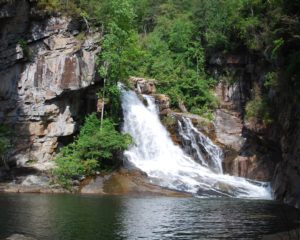 2. Tallulah Gorge State Park
Carved out by the Tallulah River, this 1,000 foot gorge in the far northeast corner of the state provides for hours of exploration.  If you want to walk the floor of this 2,500-acre state park, however, you'll first have to procure one of the 100 (free) permits that are issued daily at the nearby Interpretive Center.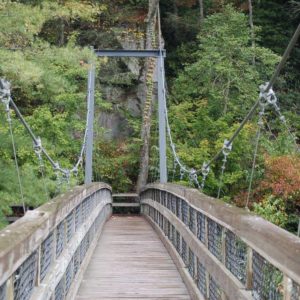 Visitors who do not make the cut can still traverse the two-mile-long gorge via trails that trace the rim and lead to picturesque overlooks or make their way across suspension bridge 80-feet off the ground.  A paved path, converted from an old railroad bed, allows for a more family-friendly route through the park, while a 10-mile long mountain bike trail invites cyclists to pedal their way through the scenic escape.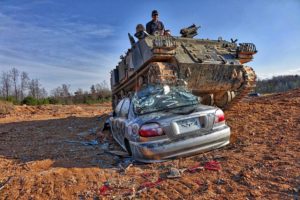 3. Tank Town USA
Have you ever wished you could drive a tank?  Well, for those of us without a military background, that has generally not been an option.  This is where Tank Town USA comes in.  Founded by Todd Liebross, this unique Morgantown experience puts visitors behind the controls of decommissioned armored personnel carriers once used by British forces.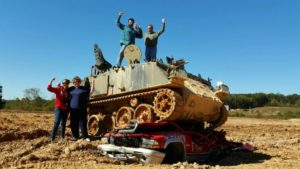 Though technically not tanks (which the United States military does not sell to the public), these tank-like transports still pack quite the punch.  Basic tank driving packages allow guests to conquer dips and bumps and power through the mud while the car crushing option provides for a cathartic auto-obliterating experience.  Additional packages offer opportunities to fire off machine guns and/or operate a 40,000-pound excavator.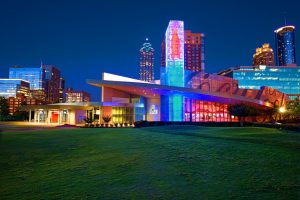 4. World of Coca-Cola
Situated on 20 acres in Atlanta, this museum celebrates the history of the planet's most popular soft drink.  Through its numerous exhibits, visitors will learn about the inception of the iconic beverage, observe the bottling process, and have a chance to sample the more than 100 different sodas distributed by the brand throughout the world.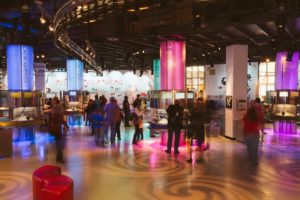 Some of the more popular international offerings include Sparletta Sparberry (a raspberry cream soda) and Fanta Melon Frosty, a sparkling Thai beverage featuring a sweet melon flavor.  A trio of theaters provide for varying cinematic experiences, all with a focus on the Coca-Cola brand, while The Loft displays roughly 200 artifacts spanning the life of this 125-year-old American institution.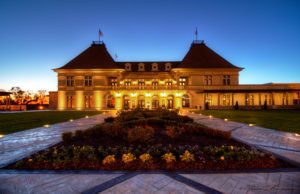 5. Chateau Elan Winery and Resort
Located about one hour outside of Atlanta, this Braselton winery is dedicated to the finer things in life.  What began as a modest vineyard in 1981 has blossomed into a sprawling resort, boasting countless activities, a plethora of dining options, and some of the finest wine northern Georgia has to offer.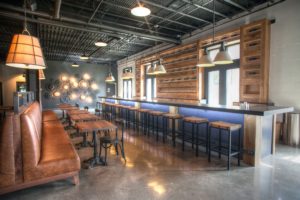 It's no wonder this has become a go-to destination for weddings, with onsite recreation that includes four golf courses, a collection of tennis courts, and an upscale European-style spa experience that even offers its own overnight stay packages.  Of course, none of this would be possible were it not for the award-winning winery, which features a tasting room and offers customized wine labels to commemorate any occasion.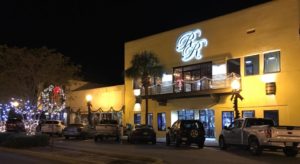 6. Richland Rum Distillery
As the lone Single Estate Rum Distillery in the country, this western Georgia facility is entirely self-contained, meaning from plant to bottle everything necessary to brew the prototypical pirate's potion can be found on the grounds of this Richland institution.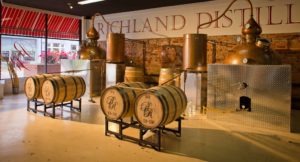 With a strict adherence to eco-friendly agricultural practices, Richland Rum's painstaking purification process helps to churn out some of the finest aged spirits in the south.  Group tours walk visitors through every step of this process and are offered at both of the distillery's locations (Richland and Brunswick), with each culminating in a tasting session that allows guests to sample the finished product.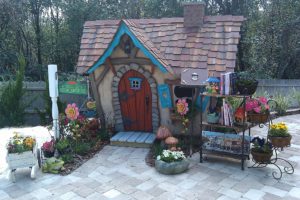 7. Sleepy Hollow
This whimsical creation of one-time Disney artist Art Millican Jr. transports visitors to a magical world where the hypothetical dwellings of magical sprites and garden gnomes spring to life.  The tiny, distorted fairy houses and gnome homes comprise the woodland neighborhood of the Enchanted Gardens and feature vibrant colors and roofs that stretch up into the air like something one would expect to find in a Dr. Seuss illustration.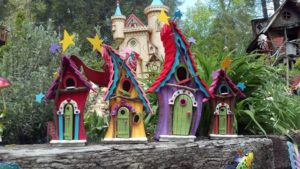 Children can explore the interior of some of the larger, hobbit-like dwellings and pay a visit to the gift shop to purchase a variety of related craft projects and souvenirs, which afford them the opportunity to create their own fantastical birdhouses or fairy doors in the comfort of their own (presumably) life-size home.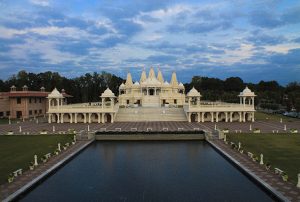 8. BAPS Shri Swaminarayan Mandir
Located in Lilburn, a suburb outside of Atlanta, this traditional Hindu place of worship (or mandir) is the largest of its kind outside of India.  Set among 30 acres of land, the elegant structure – which opened in 2007 – was pieced together using nearly 35,000 stones that were hand-carved in India and shipped to the US and include Turkish Limestone, Indian pink sandstone, and Italian marble.  Its design maintains a strict adherence to ancient architectural scriptures, making it one of the most unique-looking buildings in the south.  The mandir is open daily to people of all faiths and offers guided tours to large groups as well as an exhibit on the founding tenets of Hinduism.