Washington
Cars, Flowers, Airplanes, Art, and Pop Culture – Cool Museums in Washington
You should find time for these 7 amazing museums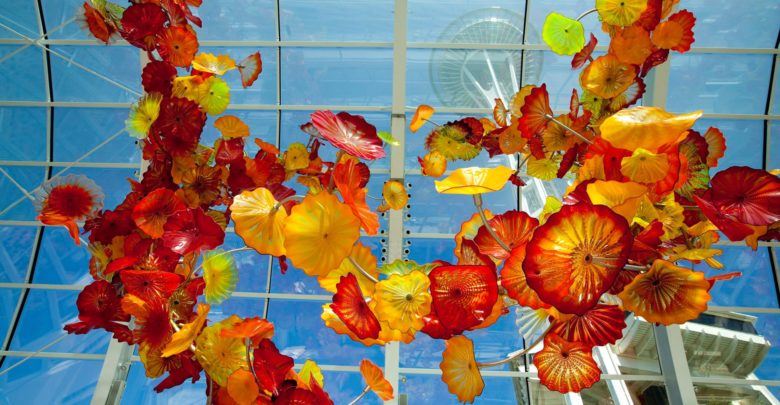 Washington is a state filled with history, of indigenous people, fishermen, explorers, homesteaders, aviators, artists, and more. While you're enjoying the natural beauty of the state, you can get in touch with its history as well through visiting one of their top museums. These are seven museums in Washington state that you should make time for.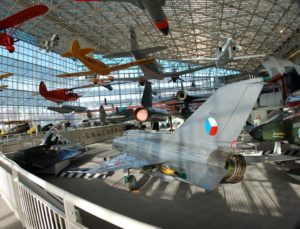 The Museum of Flight, Seattle
The Museum of Flight in Seattle is the largest independent non-profit air and space museum in the world, so it is well worth the visit. It is home to over 175 aircraft and spacecraft as well as tens of thousands of artifacts, millions of rare photographs, dozens of exhibits, and a library. The goal of this museum is to bring the history of flight to life, and even if you're not an air and space junkie, you'll still be completely fascinated by this place.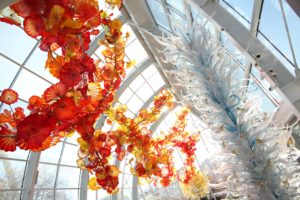 Chihuly Garden and Glass, Seattle
If you've never seen a Chihuly piece, you certainly need to as they are one-of-a-kind. Dale Chihuly was born in Tacoma, Washington in 1941 and learned about glassblowing when he was an interior design student at the University of Washington. After that, he enrolled in the first glass program in the country at the University of Wisconsin. He then continued his studies at the Rhode Island School of Design where he later established the glass program. He also studied at the Venini glass factory in Venice, a city known for its glassblowing. A leader in the glass fine art field, Chihuly's work is in museums all over the world, but the museum dedicated to him is right near his hometown of Tacoma, in Seattle.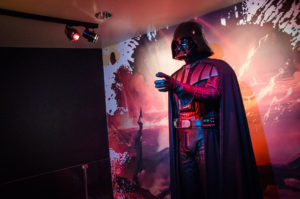 Museum of Pop Culture, Seattle
On a mission to make creative expression a life-changing force by offering experiences that inspire and connect Seattle's community, the Museum of Pop Culture in Seattle is a lively and interesting place to visit if you're in Washington. Current exhibits at the Museum of Pop Culture include "Body of Work: Tattoo Culture," "Minecraft: The Exhibition," "Nirvana: Taking Punk to the Masses," "Fantasy: Worlds of Myth and Magic," "Pearl Jam: Home and Away," "Infinite Worlds of Science Fiction," "Scared to Death: The Thrill of Horror Film," "Sound Lab," "Indie Game Revolution," "Science Fiction + Fantasy Hall of Fame," "Hendrix: Wild Blue Angel," and "Guitar Gallery." Clearly, there's plenty to choose from and enjoy during your visit!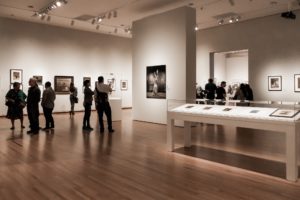 Seattle Art Museum, Seattle
The Seattle Art Museum was established in 1933 and is located on the ancestral land of the Coast Salish people. There are permanent collections as well as traveling exhibitions that cover Asian, African, Ancient American, Ancient Mediterranean, Islamic, European, Oceanic, Asian, and American modern and contemporary art as well as decorative arts and design. Especially remarkable are the Native American galleries and collections of Australian Aboriginal art. Currently on view at the museum are exhibits entitled "Taking Tea," "Carpe Fin," "On The Edge," "Into Existence," "Lessons from the Institute of Empathy," "You are on Indigenous Land: Places/Displaces," "Dissenter in His Own Country," "Body Language," "Storied Objects," "Echo," and much more.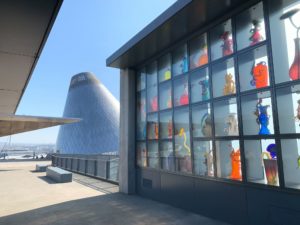 Museum of Glass, Tacoma
Since its opening in 2002, the Museum of Glass has been a hug for positive change in Tacoma. The building was built on a Superfund site, starting the restoration of the surrounding community. What was once forgotten is now a thriving arts center with six museums within walking distance of one another. In this museum, not only can you see plenty of beautiful exhibits filled with glass fine art, but you can also watch glassblowers at work during your visit. On top of this, you can also attend glassblowing workshops, fusing workshops, mosaic workshops, and family activities and performances.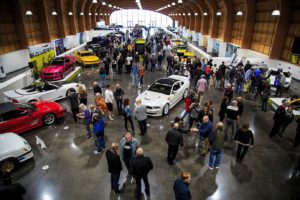 America's Car Museum, Tacoma
An international destination for families and auto enthusiasts, America's Car Museum in Tacoma is a 165,000 square foot museum that celebrates America's love affair with the automobile. There are twelve rotating exhibits at the museum, a banquet hall, and meeting space. The museum's mission is to preserve and interpret the history and technology of the automobile and its influence on American culture. Current exhibits include "Saleen – From the Heart of a Racer to America's Supercar," "Cadillac – The Standard of the World," "Lucky's Garage," "British Invasion," "Classics and Custom Coachwork," "Legend of Motorsports: The NASCAR Story," "Master Collectors," "Powering the Future Learning Lab," "1918 Liberty Cadillac US 1257x," and "Route 66 – Dream of the Mother Road."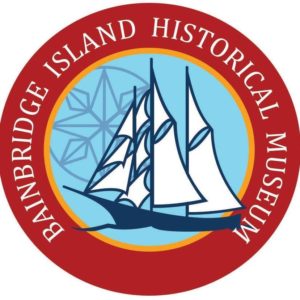 Bainbridge Island Historical Museum, Bainbridge Island
Bainbridge Island is a beautiful spot off the coast of Seattle. Just hop on the ferry, and you're there. The museum that shares their history is located in a 1908 Bainbridge Island schoolhouse and includes exhibits on the history of Japanese American internment, Ansel Adams' photo documentation of Manzanar, the Port Blakely lumber mill, the Native Americans that once used the island as their seasonal hunting and fishing grounds, the explorers who charted Puget Sound, the early families who homesteaded there, the Croatian fisherman who settled in Eagle Harbor, and more. The museum's mission is to preserve and share the stories of Bainbridge Island to promote a greater understanding of their community and the world in which we live.