West Virginia
There's Great Food and Atmosphere in the Heart of West Virginia
The 5 coolest restaurants in Fayetteville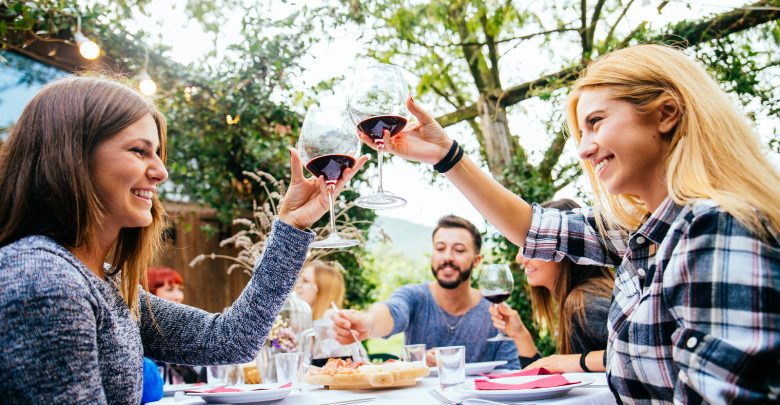 Fayetteville, West Virginia, is known as a premier 'adventure' destination in the state. With whitewater, rock climbing, hiking, and cycling, there are plenty of opportunities to get out and have a great time. But when it's time to eat, Fayetteville can be just as exciting. It's a veritable food lover's feast of unique and incredible eateries. Here are the five coolest restaurants in Fayetteville, West Virginia.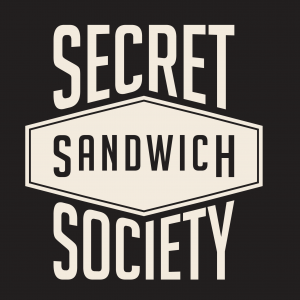 Secret Sandwich Society
Casual food can be cool, especially if it's served in a trendy restaurant with a socially responsible slant. Secret Sandwich Society elevates the humble sandwich to a thing of exquisite glory. The restaurant uses high quality, thoughtfully sourced ingredients and a selection of quirky flavor combinations to create food that feels exclusive. Sandwiches include Presidentially-named fare like the Van Buren, Kennedy, and Washington sandwiches. It also serves soups and salads with names of famous First Ladies.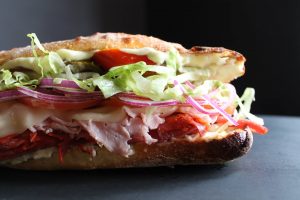 While the food makes Secret Sandwich Society trendy, the really cool thing about the chain of eateries is that each one is 100% wind powered through offsets. They also limit their use of single-use plastics and recycle everything they can to keep the restaurant environmentally-friendly. By keeping their business 'green,' this restaurant manages to bring a whole new level of 'cool' to the humble sandwich eatery.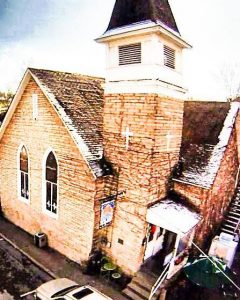 Cathedral Cafe
The Cathedral Cafe is one of the coolest little places to grab a cup of coffee or a bite to eat, especially if you're looking for a laid back atmosphere and an artistic vibe. Built inside an old church cathedral, the cafe serves up some of the best pancakes in town. Stop in for breakfast or to grab a cup of coffee and check out the latest offerings of arts and crafts made by local artists. The place has a bohemian feel that's hard to resist.
Floor to ceiling stacks of books and stained glass windows add to the charm of this quirky cafe. It's a great place to drop in, tune out, and spend a few hours enjoying good food and great ambiance. It's a hub for locals who want to catch up on the latest 'must do' things in and around Fayetteville, and it should definitely be a stop on your itinerary if you're in the West Virginia town.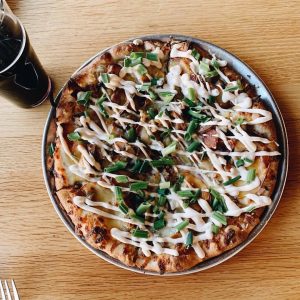 Pies & Pints
Nothing pairs better than pizza and beer, and nobody in WV does both of these better than Pies & Pints. Their menu boasts some creative flavor combinations that use local ingredients to create mouthwatering pizzas that are perfect for lunch or dinner. Their craft beers are popular for their variety and bold flavors. By request, most of the restaurant's pizzas can be made completely gluten-free. The restaurant's beer menu even includes gluten-free beers for those with a gluten sensitivity. There's also a selection of appetizers for those pre-pizza hunger pangs or a quick snack with your brew.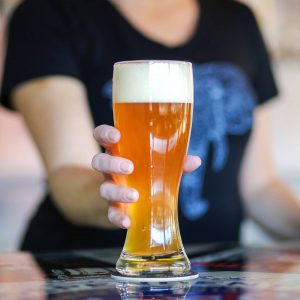 While there are several locations of Pies & Pints to choose from, the Fayetteville one is special because it's the original location. It's situated close to the local shops, so you can drop in for a bite after shopping. Plus, it's right on the edge of the New River Gorge National Park. In addition to its great location, it has a friendly, laid back vibe that pulls you in and makes you want to stay for 'just one more round.' Make it a point to visit this iconic West Virginia eatery on your next trip to Fayetteville and be sure to leave some room for some dessert after you chow down on a couple of slices and a cold brew.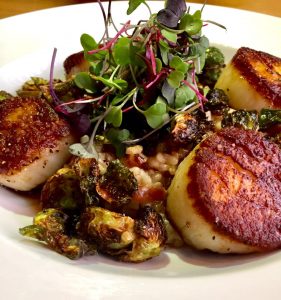 The Station
The 'farm to table' movement is growing across America, and in The Station restaurant, this movement is very much on display. Locally grown foods are used 'as much as possible,' resulting in a menu that's always fresh and ever-changing. The Station's founders feel that it's important for people to know where their food comes from, and they strive to educate their visitors on the different seasonal foods and beverages they serve.
Locals love The Station for numerous reasons. First and foremost, the food is fresh, local, and prepared thoughtfully. The restaurant's menu is ever changing to reflect whatever foods are currently in-season in West Virginia. And the business's dedication to ethically sourcing foods is reassuring to its customers. The owners see the Farm to Table movement as less of a trend and more of a way that things should be everywhere. If your ideal restaurant is one that focuses on local foods, local flavors, and a great atmosphere, then you must stop by The Station and enjoy all that they have to offer.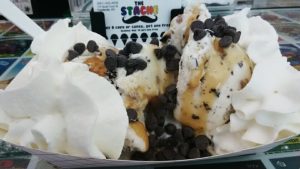 The Stache
This restaurant isn't a restaurant in the fullest sense of the word. In fact, it's an ice cream parlor, to be precise. But although you can't get a hot meal here, you can get a delightfully cold treat, topped with lots of charm and a healthy helping of friendly service.
The Stache is a quirky, family-oriented establishment that's open seasonally, seven days a week. Situated within walking distance of several other restaurants, The Stache is the cherry on the top of a great evening meal. Take the kids (or the adults) and enjoy a selection of traditional–and a few not-so-traditional–ice cream flavors. The traditional favorites are there, like chocolate and vanilla, but you can also try 'Road Runner Raspberry,' 'Magical Unicorn,' and 'Blue Moon' ice creams. The little ice cream shop also offers coffee, candy, and a few nostalgic toys to take you back to your own childhood.
The Stache gets its name from the 'ice cream mustache' that everyone gets from nibbling on their ice cream cones. The groovy little eatery is filled with mustache-themed decor and you can even have your own photo taken with your own ice cream 'stache and save it for posterity. Because this restaurant is seasonal, you may want to call ahead or check out their social media page to verify that they'll be open. If they are, and you're in the mood for some delicious ice cream, it's worth the visit.