Colorado
The 5 Best Steaks in Denver
Carnivores have amazing choices in the Mile High City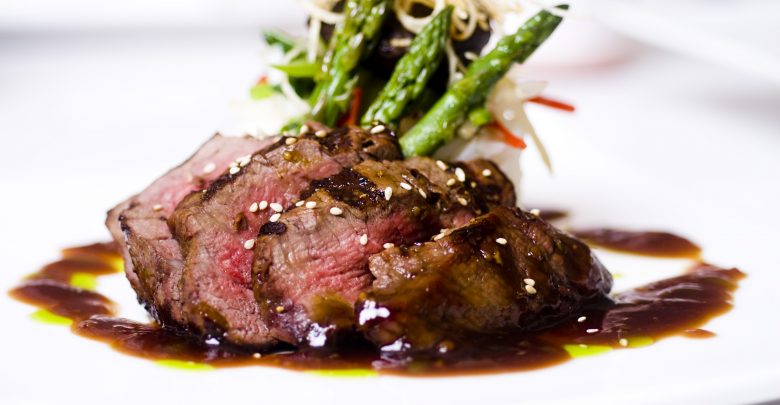 Those who travel to Colorado love to spend time in the mile high city of Denver enjoying a wide array of attractions, entertainment, and more. While most people who spend time in the city think of the amazing adventures that can be enjoyed in nature or iconic locations such as the Red Rocks Amphitheater, Denver is also well known for its extensive dining scene. With hundreds of restaurants serving up cuisine from all over the world, Denver offers up a dining experience for every individual to enjoy. Sometimes, a night out can be for a special occasion or just for the chance to indulge in amazing cuisine, and no meal can be considered more decadent than a juicy and perfectly cooked steak. Thankfully, Denver is home to many amazing restaurants that serve up decadent steaks that diners are sure to love. From modern and innovative approaches to traditional grilling, there are many steaks to be enjoyed. Here are the five best steaks to try in Denver, Colorado.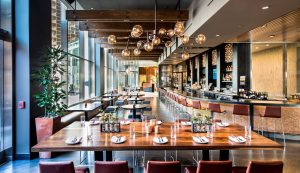 Guard and Grace
One steakhouse in downtown Denver is relatively new but has gained awards and popularity ever since opening its doors. Guard and Grace debuted in 2014 in the heart of downtown Denver in the Brookfield Building. Named after the chef's two daughters, the location aims to bring classic steakhouse cuisine to life in a setting that is more bright and airy compared to classic dark dining rooms. Featuring floor to ceiling glass on one wall and modern art scattered about, Guard and Grace is a welcoming dining environment that diners are sure to enjoy. While there are plenty of amazing menu options to choose from including items such as the Alaskan Black Cod, Ancho Crusted Pork Tenderloin, and Charred Lamb Loin, the stars of the location are the steaks. The most indulgent steak option at Guard and Grace is the Filet Mignon Flight which features a 4oz prime, 4oz angus, and 4oz grass-fed.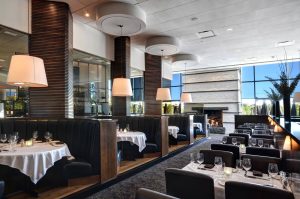 Shanahan's Steakhouse
Downtown Denver is also home to another delicious steakhouse that serves up favorite classics in a modern and airy environment. Shanahan's Steakhouse features an interesting décor with high ceilings, cozy booths, and warm wood accents that when combined with plenty of natural light create the perfect dining atmosphere. The location even has quirky items like a Brahma bull cowhide bench and the Lombardi trophies from each of Mike Shanahan's Super Bowl wins. In addition to steakhouse classics like Chilled Maine Lobster Cocktail, Coconut Shrimp, and Classic Oysters Rockefeller, Shanahan's Steakhouse is all about the beef. One of the most popular menu options is the 36 oz. Wagyu Ribeye Tomahawk which is served with grilled chipotle onions.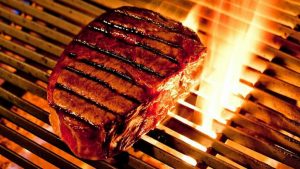 Bastien's Restaurant
Diners who are looking to enjoy a classic steakhouse experience at a location with years of tradition can enjoy a delicious meal in one such location. Bastien's Restaurant originally was the Moon Drive Inn until the Bastien family purchased it in 1937 with Mr. Bastien going on to completely redesign the building in 1958. Guests can enjoy appetizers and specialties including Jumbo Shrimp Cocktail, Mussels, Veal Marsala, and Tenderloin Beef Stroganoff before digging into an indulgent and perfectly cooked steak. With plenty of creative takes on classic cuts of steak, guests are sure to love all of the menu options including the exclusive Sugar Steak with Bastien's signature rub of sugar and spices.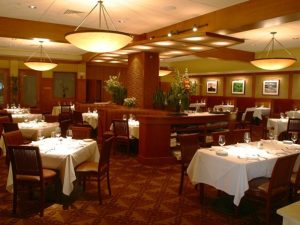 Elway's Cherry Creek
One popular steakhouse in Denver was created thanks to the ideals of friendship and celebrating the victories of life. Elway's Cherry Creek was founded by John Elway and Tim Schmidt and was designed to feel like a location where friends from all walks of life could come together and enjoy a delicious meal. Featuring both indoor and outdoor seating, the restaurant combines warm accents such as stonework and wood with a neutral color palette making it inviting. Diners will love beginning each meal with delicious options such as Crab Cocktail, Deviled Eggs, and Beer-Battered Onion Rings before digging into amazing steaks. Each and every steak at Elway's Cherry Creek is delicious, but a popular option is the Bone-In Filet 13oz and guests can choose from garnishes including Maytag Blue Cheese Butter, Peppercorn Sauce, and Bearnaise Sauce.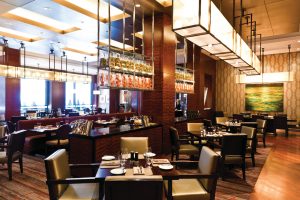 EDGE Restaurant and Bar
Diners who are looking for a classic steakhouse experienced combined with inspiration from around the world can head to a modern and popular steakhouse in Denver. EDGE Restaurant and Bar is under the care of Executive Chef Simon Purvis who has traveled around the world gaining inspiration and experience. Located in the Four Seasons Hotel Denver, this location prides itself on locally sourced products such as beef from a local Colorado ranch. Some delicious starter options include the Lump Crab Cake, Oysters & Caviar, and Bangs Island Mussels, but diners definitely need to save room for the amazing steak options. One of the most popular choices is Wagyu Tomahawk 30oz which is tender and decadent! EDGE Restaurant and Bar is a must-visit location when spending time in Denver!