California
The 10 Best Wineries to Begin Your Love Affair with Napa Valley
Tastings, behind-the-scenes tours, and scenery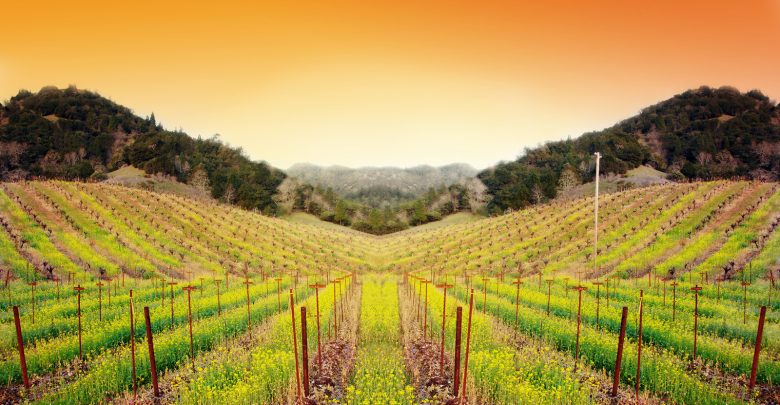 California is a truly unique country that features many different vacation destinations that range from amusements parks to national parks, and visitors can enjoy so many different experiences. One of the most popular things that travelers enjoy in the state is sampling local cuisine which often pairs perfectly with a glass of wine or cocktail. California is home to the beautiful Napa Valley which is one of the most famed wine regions in the world, and people travel from all over to enjoy the fresh culinary options in addition to the amazing wine. Since Napa Valley is so popular, there are many different wineries in the region, however some of them are so wonderful that they have to be enjoyed. While sipping on a glass of wine is the best way to enjoy a winery in Napa Valley, there are also plenty of wineries that offer tours of their facilities and winemaking process. Here are the ten best wineries to tour in Napa Valley.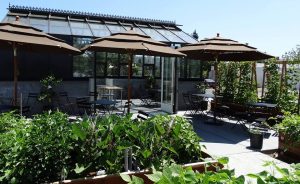 1) St. Clair Brown Winery
A popular winery in the area was founded by Elaine St. Clair and Laina Brown who vowed to make the most of the natural resources located in Napa Valley. St. Clair Brown Winery produces a variety of different wines that can be enjoyed either by the bottle or by the glass in the Greenhouse Tasting Room. Also served at the location are garden-to-table inspired meals dished out in the Culinary Garden. Those who are looking for the full experience at St. Clair Brown Winery can enjoy a Cellar Tour & Tasting which is offered on Friday and Saturday nights at the cost of fifty-five dollars a person.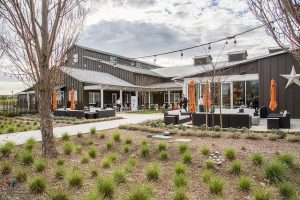 2) Starmont Winery & Vineyards
An eco-friendly winery located in Napa Valley has a long history in the region on a prime piece of land. Starmont Winery & Vineyards is dedicated to sustainability by producing electricity and properly disposing of waste from the wine-making process. Located on the Stanly Ranch, the winery makes a variety of wine but is most well-known for its chardonnay. Guests who are looking to enjoy the winery can visit the open-air tasting room daily and enjoy the different wines currently being offered. Those who join Starmont Winery & Vineyards' Wine Club can also enjoy complimentary tasting experiences when booked in advance.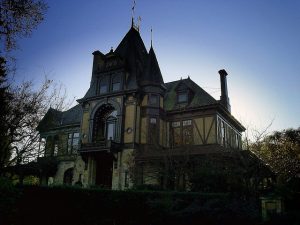 3) Beringer
One of the most well-known wineries in all of Napa Valley was established in 1876 and has a long and rich history. Beringer was founded when Jacob Beringer traveled to the United States from Germany and ultimately found himself in Napa as the soil there reminded him of the soil at home. Located in the middle of the winery is the Rhine House, a beautiful Victorian home that was once the residence of one of the Beringers. Those who visit Beringer can explore the beautiful property including the famous caves that create the perfect conditions for storing wine. With several different tasting experience options to choose from, visitors to Beringer can pick the perfect experience for them.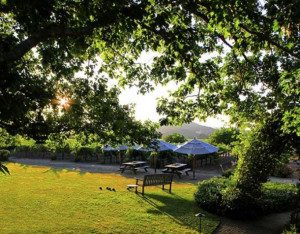 4) O'Brien Estate Winery
One winery in Napa Valley began as part of a love story and has grown into a family business. O'Brien Estate Winery began after owners Barb and Bart visited Napa Valley on their third date and fantasized about owning land there one day. The winery now spans over forty acres and those who visit can explore the grounds on a tasting experience by reservation only. Those who book the experience can go so far as to touch the wine barrels and view the bottling line while learning about the family run business and sipping delicious options such as cabernet sauvignon and chardonnay.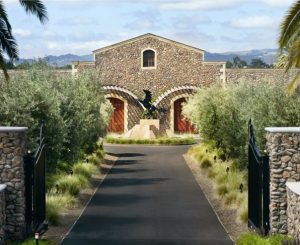 5) Black Stallion Estate Winery
Before Napa Valley was renowned for its wineries and vineyards, the area was home to many horse and cattle ranches, and one winery pays tribute to the region's history. Black Stallion Estate Winery still features remnants of the horse stalls in their cellars, however the property is now home to state of the art facilities. Those who visit the winery can enjoy several different tasting experiences that vary by price ranging from simple tastings at the tasting bar to private experiences for over twenty guests. Black Stallion Estate Winery features different tiers of wines and offers tastings that can be tailored to specific tastes or preferences.

6) Hendry Ranch Wines
One of the oldest wineries in Napa Valley was founded in 1859, Frederick and John Sigrist. Hendry Ranch Wines developed over the years into the current family owned company and has been located on its current land for over seventy-five years. The winery offers up a variety of tasting and tour experiences for visitors to enjoy that range from one hour long with six wines to three hours with a minimum tasting of seven wines. Depending on the tour, guests to Hendry Ranch Wines can learn about the history of the location and science behind the current wine-making process all while sipping on delicious options.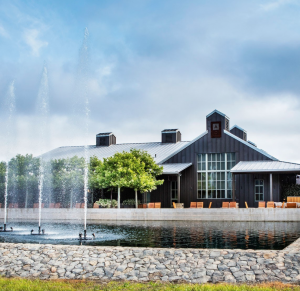 7) Alpha Omega Winery
Alpha Omega Winery is technically located in St. Helen, California, but it is extremely popular with visitors to the Napa Valley region. Founded in 2006, it is one of the newest wineries in the area but was previously home to the Esquisse winery, so the location has a long history with wine. The winery's tasting room is open daily and features picturesque views of the vineyards with a laid-back feel. Guests do not need reservations to visit, however they are required for popular Saturday afternoons. Alpha Omega Winery makes a variety of wines each season and guests love to indulge in options such as the Proprietary Red, Chardonnay Unoaked, and Cabernet Sauvignon.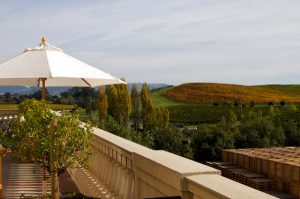 8) Domaine Carneros
Those who travel to Napa Valley in search of the perfect sparkling wine or Pinot Noir definitely need to visit Domaine Carneros. Founded by Claude Taittinger, the vineyard specializes in sparkling wines and is home to a beautiful chateau that was inspired by the Chateau de la Marquetterie in Champagne, France. Those who visit the winery can enjoy options such as Brut Rose, The Famous Gate Pinot Noir, and Estate Brut Cuvee in addition to various tasting experiences. The terrace of the chateau is open for a wonderful experience where guests can enjoy a private table and sample local cuisine while sipping on amazing options. In addition, guests can also book elevated experiences such as The Art of Sparkling Wine Pairing or The Ultimate Chips & Dip.
9) Truchard Vineyards
Another vineyard in Napa Valley spans a massive four hundred acres while pairing perfectly with a charming backstory. Truchard Vineyards was founded by Tony and Jo Ann Truchard who slowly accumulated land in Napa after Jo Ann slipped on a grape in a supermarket and broke her knee, altering Tony's deployment from Korea to California. Those who visit Truchard Vineyards can enjoy tastings by appointment Monday through Saturday and guests can enjoy the beautiful grounds while sipping on favorite offerings such as Merlot, Zinfandel, Syrah, and Tempranillo.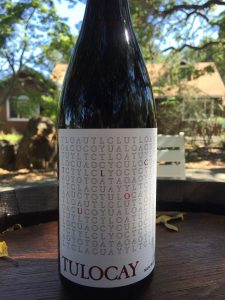 10) Tulocay Wines
While many of the wineries in Napa Valley are situated on massive plots of land and take on a very sophisticated feel, one location is delightfully welcoming and friendly while also having a rich history. Tulocay Wines is one of the oldest wineries in Napa Valley, however visitors today will most likely be greeted by the location's dog, Buddy. Since Tulocay Wines prides itself in being different than the other over the top wineries in the area, guests need to call in advance to visit and set up a tasting, which is typically with the owner himself for a reasonable fee of twenty-five dollars a person. Those who do take the time to visit can enjoy options such as Zinfandel, Chardonnay, and Cabernet Sauvignon.