Tennessee
Whiskey, History, and Charm: Spend a Day in Lynchburg
The uber-quaint town of Lynchburg, Tennessee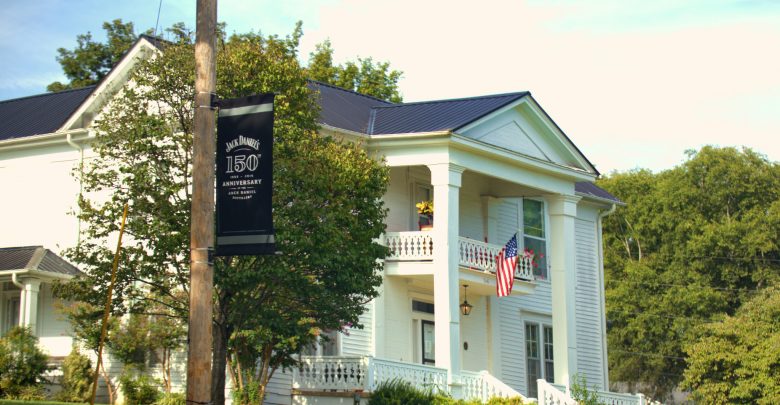 The town of Lynchburg, Tennessee is nestled in the hills of the south-central part of the state. It is situated in Moore County and has a population of only about 6,300 people. But Lynchburg is well-known around the country as the birthplace of Jack Daniel's Whiskey. The popular whiskey is still made right there in Lynchburg at the working distillery. Spending a day at Lynchburg can be intriguing. Here are a few ways to spend your day in this otherwise quaint and quiet little town.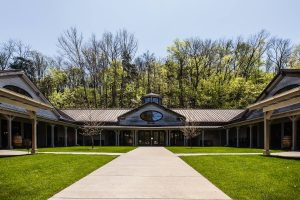 Tour the Jack Daniel's Distillery
The Jack Daniel's Distillery is a working distillery where Jack Daniel's Whiskey is still made today. Visitors come from all over the country to tour the famous distillery. Five different tours are offered and include a look at the brickyard where charcoal is made for the mellowing process, a stop at Jack Daniel's office where his desk and safe are kept, and a tour of the distillery production areas and processing plant, among other points of interest at the distillery. Because it's a working distillery, you may notice variations in temperatures along your tour, as well as strong odors from time to time. You can visit www.jackdaniels.com for more information about the distillery and the company's history.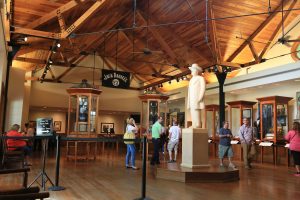 You can also choose to book a tour of the Jack Daniel's Distillery via a third party like Whiskey Bent Tours. Their Lynchburg trip includes tours of three of the following distilleries: Jack Daniel's, George Dickel, Southern Pride and Pritchard's. A tour fee of $129 per person scores you the four T's—tours, tastings, a T-shirt and transportation. A half-day tour costs $59 and also includes the four T's, but for a shorter span of time. For information about these tours, visit www.whiskeybent-tours.com.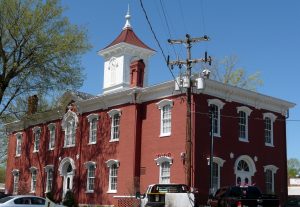 Explore Downtown Lynchburg
Downtown Lynchburg boasts a 100-year-old courthouse that's well worth the stop. Nearby, there are several shops and restaurants. Most of the shops have selections of Jack Daniel's-themed merchandise. Tour on your own terms and timeframe or make a reservation with C & R Buggy Tours. C & R offers carriage rides through historic Lynchburg in an authentic Amish-built horse-drawn surrey. A one-hour tour costs $60 and includes Lynchburg's historic downtown square, some of Lynchburg's oldest homes, Jack Daniel's grave, as well as the location of the first jail and post office in Moore Country. The tour hosts up to 8 passengers and is only available by reservation. Visit www.candrbuggytours.com for more information or to inquire about making a reservation.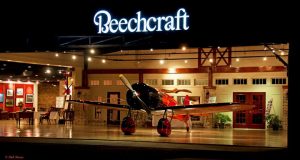 Visit the Beechcraft Heritage Museum
In nearby Tullahoma, Tennessee—just 10 miles down the road from Lynchburg—you'll find the Beechcraft Heritage Museum. In this 60,000-square-foot aviation museum near the Tullahoma Municipal Airport, you'll find artifacts and more than 35 aircraft. This unique aviation museum focuses on the history of aviation and of Beechcraft models from 1932 to the present. The museum is open Tuesday through Saturday from 8:30 a.m. to 4:30 p.m. Admission for adults is $10, for children ages 12 to 17, it's $5, and for kids 11 and under, admission is free. Visit www.beechcrafthm.org for more information.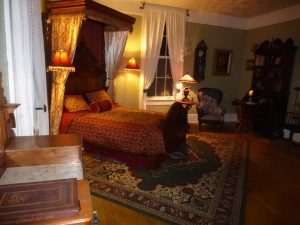 Stay at the Mulberry Lavender Farm and B & B
Ok, we realize that this post is about spending a day in Lynchburg, but we're convinced that you'll like this quaint little town tucked away in the hills of Tennessee so much, that you'll want to spend the night and have a few more hours to spend the next morning. If you agree, then you've got to stay at the Mulberry Lavender B & B. Stay in a private cottage or choose to stay in a room in the 1865 farmhouse that was once owned by the brother of Jack Daniel—Civil War Veteran Wiley Daniel. An organic breakfast awaits you the next morning. Mulberry Lavender Farm is a working lavender farm that still uses farm animals to complete farming tasks. There's also a farm store on site. Visit www.mulberrylavender.com for more information or to book a room.