California
A Time Machine with Amazing Food
One of America's great retro diners: City Diner in San Jose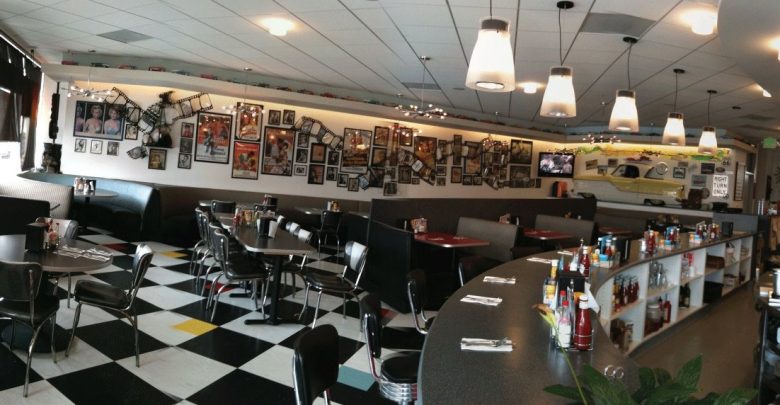 City Diner in San Jose, California, may not be the flashiest restaurant from the outside. In fact, it's part of a strip mall. That is why you need to head inside instead! As you walk through the front door you will feel like you stepped through a portal that whisked you back to the 1950's. The motto at City Diner is "Fabulous Fifties". Make sure that you bring your appetite, because the portions are huge and the food is so good that you will want to clean your plate. Poodle skirts and leather jackets are optional.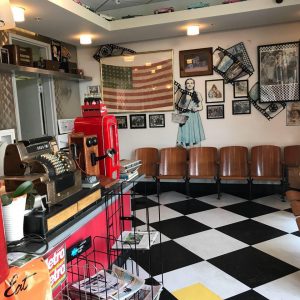 Atmosphere
You need to notice a difference the moment you walk into a retro diner, and that is certainly true at City Diner! The floor is a black and white checkerboard pattern. There are both booths and tables. There are a lot of earth tones, and the walls are filled with memorabilia. Of course, there is a counter where you can sit to enjoy your meal, or maybe you came in just for a milkshake. City Diner has the classic look that you are hoping to find.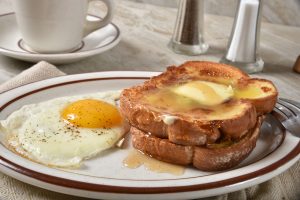 Early Bird Specials
They say that the early bird catches the worm, but at City Diner you'll catch a much better deal than that! Early Bird Specials run daily from 7:00 am until 10:00 am. You can make your own combination breakfast by choosing any three items. Some of the options are two eggs the way you want them, a piece of French toast, one biscuit and gravy, and bacon. If you're not in the mood to create your own breakfast, Belgian waffles or pancakes are also available.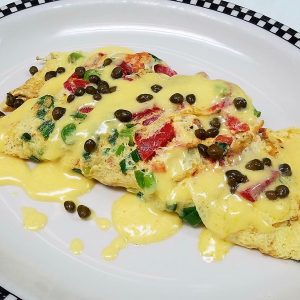 Scrambles & Omelets
When it comes to breakfast, there is a section on the menu called "Scrambles & Omelettes". The items on this portion of the menu are served until 3:00 pm. You'll of course find omelets here. Create one yourself with your favorite flavors, or order one of City Diner's creations. There are concoctions such as Hot Turkey Omelette and Salmon Benedict Omelette. They're served with your choice of sides. Scrambles are more than just scrambled eggs. They're eggs cooked to perfection, with extras added. A couple of the creations are Italian Scramble and Cajun Sausage Scramble. They're served with sides as well.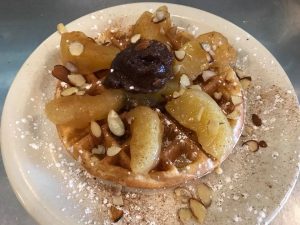 More Breakfast
The breakfast menu doesn't stop there. Served all day long, you can order eggs, breakfast sandwiches, French toast, pancakes, or Belgian waffles. The last three are called Fluffy Stuff, and you can have a little bit of fun here. Pick which "fluffy stuff" you want as your base, and then add some toppings. A few of the available options are bananas, Oreos, peanut butter, and hot fudge. Also on the breakfast menu, you'll find chicken and waffles, and corned beef hash. Your favorite sides are also a possibility.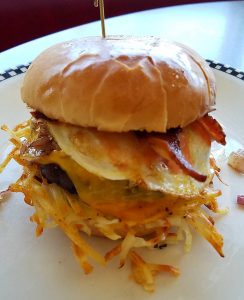 Burgers and Sandwiches
If you are the type of person who thinks that bigger is better when it comes to burgers, then City Diner has you covered. You will want to order the Giant American Burger. It's three patties and three slices of cheese! There are plenty of other mouthwatering choices as well. Hawaiian Burger has pineapple as one of its toppings. Blue Moon Burger is topped with mushrooms and blue cheese. Chili Cheese Burger is just as delicious as it sounds. If you like your burgers a little less fancy, City Diner also serves more traditional hamburgers, cheeseburgers, and bacon cheeseburgers. If it's a sandwich that you crave, City Diner has both hot and cold offerings. Enjoy a classic B.L.T., or try the enhanced version. You can order a club sandwich, prime rib dip, or a classic grilled cheese on sourdough. You also have the option of creating your own cold sandwich. Pick a meat, toppings, and bread, and it will be made to your specifications. Burgers and sandwiches come with your choice of side.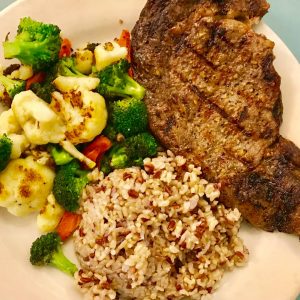 Down Home Options
There are a few dishes that many people have grown to expect to find on the menu of any decent retro diner. You'll find all of your favorite comfort foods on the City Diner menu. Country fried steak, ribeye, and pork chops are just three staples. You'll also be happy to know that meatloaf is on the menu. It's homemade and served with gravy. You can also pretend that it is the holiday season, no matter what time of year you visit. That's because roasted turkey with cranberry sauce is served. These entrees and others come with your choice of side, including mashed potato. Baked potatoes are available after 4:00 pm.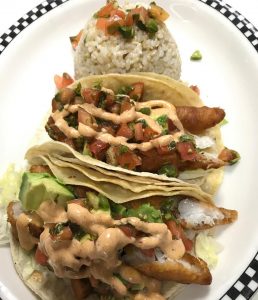 Outside the Box
There are also some food choices that are outside of the box for normal diner foods. There are several rice bowls on the menu. You can also find Fish Tacos, Chicken Skewers, and a few other options. On the menu they're listed as "Mixed Emotions". You might also want to order the soup of the day. That's a tradition that is getting harder to find.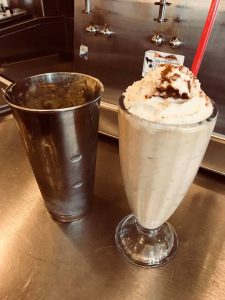 Milkshakes
City Diner realizes the importance of milkshakes at a retro diner, and they have come up with a fun spin for this classic. In honor of Route 66, they have 66 different milkshake options. Each one is named for a stop along the historic route. Creations include classics like chocolate or vanilla, but there are so many more. Hot Fudge Apple Pie, Pina Colada, Coffee Malt, and Coconut are just four of the milkshake choices. The rest of the list is just as creative. Sundaes are available, as is single scoop ice cream. You can also order a slice of freshly baked apple pie.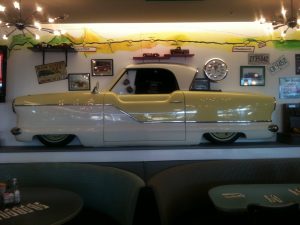 More Information
City Diner is located at 2951 Monterey Road, San Jose, California, 95111. This is not the original location, that was demolished in 2008 to make way for a shopping center. The hours are 7:00 am until 9:00 pm Tuesday through Sunday, and 7:00 am until 3:00 pm on Monday. City Diner is family owned and operated. The food is made in-house, and they take pride in using fresh ingredients. They also will use local foods whenever possible. Wine, beer, and champagne are available to those of age. Sometimes there is live music at City Diner. That just adds to the overall ambiance of this classic retro eatery.