South Carolina
You Want a Unique State? Check Out South Carolina
7 things that set The Palmetto State apart From every other.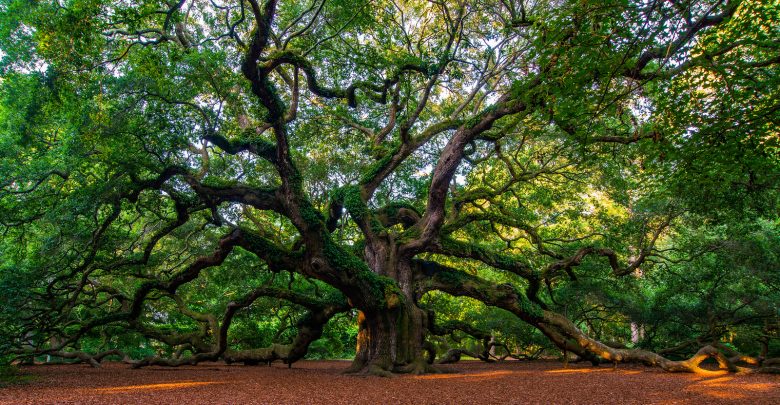 South Carolina is one of the prettiest states in the United States. In 1788, it was the eighth state to join the union. Though we think of Georgia as the peach state, it's actually South Carolina that leads in the production and shipping of peaches east of the Mississippi River. The Iodine State turned Palmetto State is home to more than five million people. Here are nine more things that are pretty interesting about South Carolina.
The Batesburg-Leesville Poultry Festival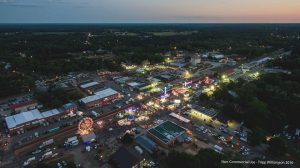 This festival began in 1987 and takes place annually on the second weekend of May. The three-day event has grown over the years and now draws more than 100,000 visitors. The festival includes rides, a parade, a volleyball tournament, a 5K Run/Walk, a fireworks show, crafts and artwork available for purchase from vendors and local artisans and so much more!
The Grand Strand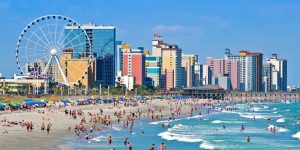 You might not have heard of the Grand Strand, but you've surely heard of its primary city—Myrtle Beach. The Grand Strand is a long stretch of beaches that extends from Little River to Georgetown. The Grand Strand is situated along 60 miles of an arc of beach land. It boasts a population of more than 330,000 people, and Myrtle Beach alone sees over 10 million visitors each year. This popular tourist destination hosts conventions, events, and concerts. There are also several different golf courses, an aquarium, an IMAX theater, nearly 2,000 restaurants, and the Myrtle Waves Water Park—one of the largest water parks on the east coast.
Duncan Park Baseball Stadium is a South Carolina resident.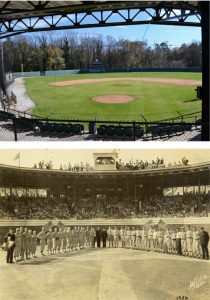 You'll find this stadium in the city of Spartanburg, South Carolina. It is the largest minor league baseball stadium in the nation. It opened to the public on July 8, 1926, and seats 3,000 energetic fans.
The Loch Ness Monster's cousin
You've heard the stories about the Loch Ness Monster in Scotland. Affectionately called "Nessie," the sea monster is known for making appearances that some dismiss as hoaxes. Apparently, Nessie's cousin lives in Lake Murray in South Carolina. The locals have named the creature, "Messie." Messie reportedly lives in Lake Murray and the South Carolina Fish and Wildlife Department supposedly keeps a file of Messie sightings from citizens who were deemed "reputable" and "not on drugs or drinking" at the time of the sightings. The world may never know…
Bomb Island Bird Sanctuary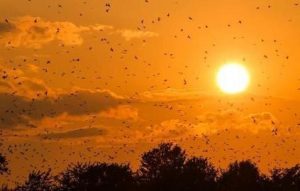 Bomb Island is a 12-acre island in Lake Murray that is famous for its roosting purple martins. Every summer, the birds flock here and each evening, after a day of foraging, the birds arrive to roost—750,000 of them! There are guided boat tours on summer nights that give visitors a glimpse of the beauty of the purple martins. Bomb Island was the first purple martin bird sanctuary in North America. It is also the continent's largest nesting site. Occasionally the birds do not arrive. That was the case in 2014, but experts agree that this was not a sign of danger or distress for the birds, but rather a change in migration patterns that year.
Fort Sumter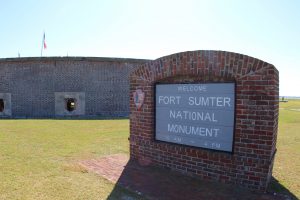 On April 12, 1861, the Civil War began here when Confederate soldiers opened fire on Union soldiers who were guarding the sea fort. The next span of time in our nation is referred to as "the bloodiest four years in American history." Today you can visit Fort Sumter and enjoy many nods to its historic importance to our country.
The Button Museum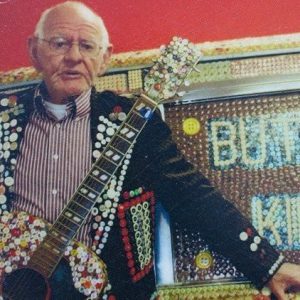 In Bishopville, South Carolina, in a hangar just off the highway, you will find a button museum. Of sorts. A man named Dalton Stevens is behind its greatness. Stevens was an insomniac—and had been for quite some time before he decided one night in 1983 to be more "constructive" with his awake time. So he began to sew buttons on one of the suits. Two years later, he had sewn over 16,000 buttons on the suit. Apparently, his insomnia continued because the button-sewing kept going as well. Stevens began affixing buttons to different things—even bizarre things. If you visit his museum in Bishopville today, you will see some very odd things adorned with buttons—he even has a button-covered hearse on display. Yes, a hearse.