Virginia
Your Virginia Bucket List! Check Out These Incredible Sites
10 places you should plan to see this year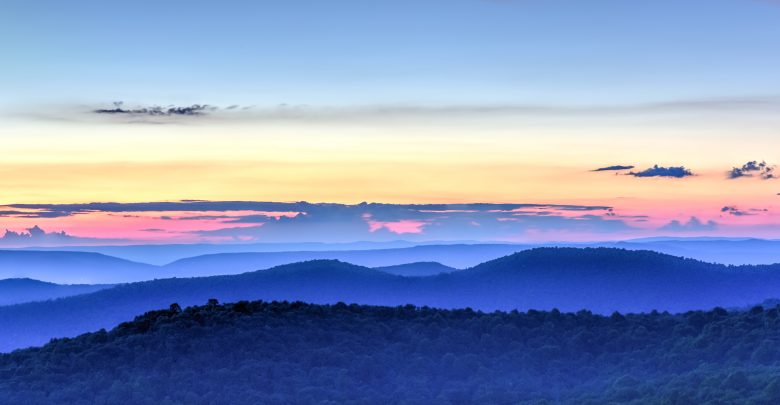 It's no secret that Virginia is a gorgeous state. What people don't know is that there are actually a number of amazing attractions in this state as well. In fact, even those who live in Virginia often miss out on most of the amazing things to see and do there. This is quite a shame and really should be remedied.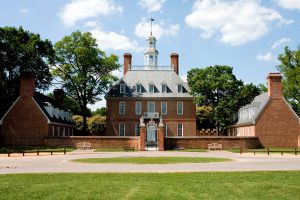 This year, we challenge all Virginians to start exploring their state. Below we've compiled a list of some of the absolute best things the state has to offer. Let's get started!
#1: The Historic Triangle
If you have not yet been to the Williamsburg area and visited what is referred to as "The Historic Triangle", this is something you must do as soon as possible. The amazingly rich history found in this area is incredible and beyond interesting. The living history museums are tons of fun for people of all ages, and the historic sites and presented in such a way that all visitors are fully engaged during their visit.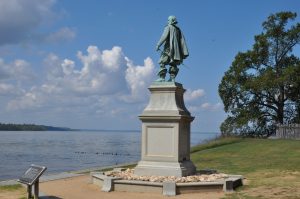 The must-see sites in this area include:
Colonial Williamsburg
Historic Jamestowne
Jamestown Settlement
Yorktown Battlefield National Historic Site
The American Revolution Museum at Yorktown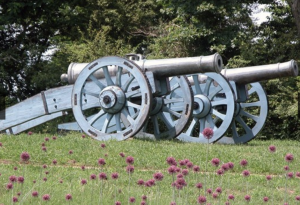 Many of these attractions are included in discount ticket packages. Historic Jamestowne and Yorktown Battlefield offer free or discounted admission for National Parks Pass holders, and many participate in fall and springtime "Homeschool Day" discounts.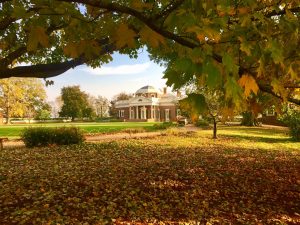 #2: Thomas Jefferson's Monticello
Another fabulous must-see historic site is Thomas Jefferson's Monticello. This was Jefferson's home, and the amazing peek into the past offered here is amazing. Guided tours of the house are the main attraction, and the guides for these tours are informative and entertaining.
With the cost of admission, all visitors are also given access to two other tours (also both incredible), a hands-on space for young visitors, an orientation video, and more.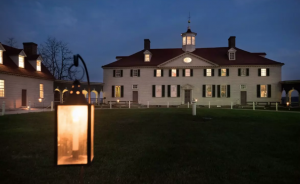 #3: George Washington's Mount Vernon
Yet another fascinating step into the past can be found at George Washington's home, Mount Vernon. The house tour is fantastic and, once again, the staff are phenomenal at presenting information in an engaging way.
The 4D movie is a super cool experience, and the working blacksmith's shop is pretty awesome as well. If you have extra time (and a bit of extra money) try going on a character tour. It's a worthwhile experience that will most certainly stick with you for years to come.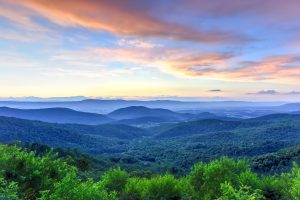 #4: Shenandoah National Park
Virginia just wouldn't be Virginia without Shenandoah National Park and the gorgeous path offered by Skyline Drive. Hop on this scenic byway and ooh and aah over the lovely views, stop for a beautiful hike, and take in all the amazing nature Virginia has to offer.
If you can, attend one of the many ranger-led programs offered by the NPS, and don't forget to explore the history of the area through the many interactive exhibits scattered throughout the park. Many visitors even make a point of staying until dark to experience the incredible dark skies of Shenandoah.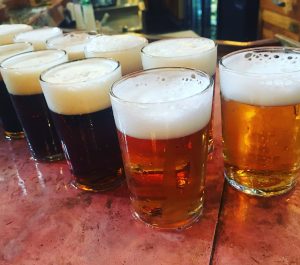 #5: Brew Ridge Trail
Like beer? If so, you'll love "Brew Ridge Trail". Virginia is known to be one of the best states to find craft beer, and the breweries lined up along this trail are some of the best of the best. For this reason, this self-guided tour is great fun for the beer lovers out there, and something we recommend going out of your way to experience.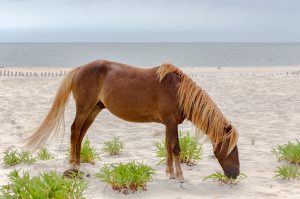 #6: Chincoteague Pony Swim
Virginia Wild Ponies are an incredible sight to see. These lovely animals just look so free, strong, and beautiful. Luckily, finding these beauties is never too hard, as they are all kept on Assateague Island by the Chincoteague Volunteer Fire Company.
One of the coolest times to see these animals is in July when Saltwater Cowboys swim the pony herd from Assateague Island to Chincoteague Island for auction. The swimming ponies are simply amazing, and certainly do put on a unique show.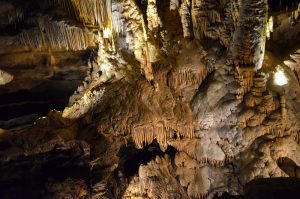 #7: Luray Caverns
Caves are cool no matter where they happen to be, and Luray Caverns near Luray, VA is no exception. In fact, this particular cave system is absolutely stunning, with more stalactites, stalagmites, and other beautiful features than you'd find in most caverns.
Fortunately, this underground wonderland is open to visitors, meaning you can tour the amazing cavern and see for yourself just how pretty it is.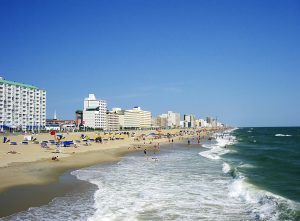 #8: Virginia Beach
Virginia Beach is one of those places in Virginia that you'd be crazy not to visit. Not only is it one of the prettiest beaches in the entire country, but it also has a super fun vibe, making every summer day into an exciting party.
Can't make it during the summer? That's okay! While a winter visit will be much colder and probably won't involve any water play, the winter is a great time to do some whale watching at Virginia Beach.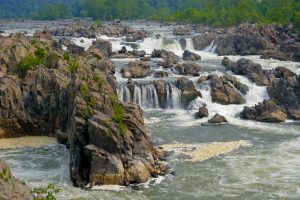 #9: Great Falls Park
Located just outside of Washington, D.C., Great Falls Park is an absolute gem. This National Parks service site is situated alongside the Potomac River and offers some awesome hiking opportunities in a surprisingly secluded natural environment.
As the name suggests, the park is home to some truly spectacular waterfalls. Those aren't all you'll find here though! Native American petroglyphs were found on some of the walls in this park, and some seriously cool history happened here, which you can learn about in the visitor centers.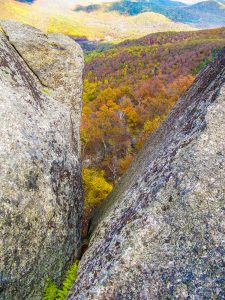 #10: Old Rag Mountain
Another great Virginia hiking opportunity can be found at Old Rag Mountain. Yes, the name of this mountain is funny. However, this hike is no joke, and should only be attempted by the physically fit and experienced hiker. Those that do make it to the top are rewarded with some seriously breathtaking views that make all their hard work well worthwhile.
Ready to go explore your gorgeous and fascinating state? Go for it! Don't forget to take plenty of pictures, and once you've seen all of these amazing sites, start building your bucket list for next year. Don't worry, you won't run out of things to see and do anytime soon!