Hawaii
Make a Point to See the Unique Beauty and History of Hawaii
5 Island Museums You Should Add to the List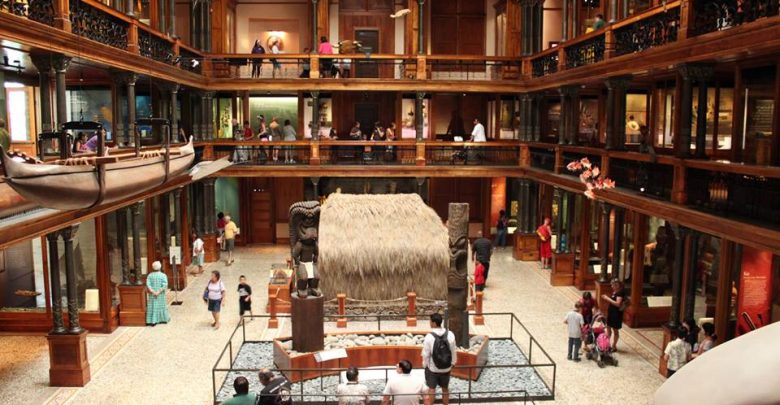 Of the fifty states in the United States, one considered to be the most beautiful by many individuals is Hawaii.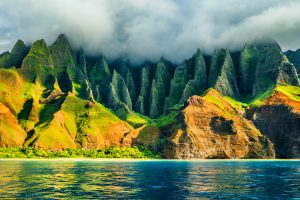 Granted statehood in 1959, Hawaii is situated in Oceania and is the northernmost chain of islands in Polynesia. Featuring hundreds of islands in its chain, Hawaii is home to Ni'ihau, Kaua'i, O'ahu, Moloka'i, Lana'i, Kaho'olawe, Maui, and the Island of Hawaii which are considered to be the main eight islands. In addition to pristine white sand beaches, lush and tropical rainforests, incredible vegetation and wildlife that cannot be found elsewhere, and urban cities that provide plenty of entertainment, dining, shopping, and much more.
Those who travel to beautiful Hawaii should certainly enjoy all that the islands have to offer including some amazing museums that celebrate history, culture, art, and so much more. From historic sites that are National Parks to modern museums that celebrate some of the world's finest art, Hawaii is home to plenty of museums that visitors should definitely plan on spending time in. Here are five museums in Hawaii that every traveler should to their vacation itinerary.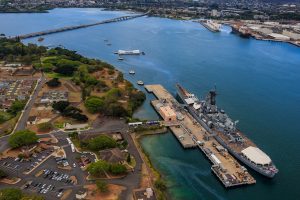 USS Arizona Memorial
One of the most somber yet beautiful museums in all of Hawaii is the USS Arizona Memorial which is located in Pearl Harbor which is in the city of Honolulu on the island of Oahu. This National Park is made to honor those who lost their lives at the location on December 7, 1941 during the attack on Pearl Harbor. The USS Arizona was bombed shortly after the attack began, and over nine hundred soldiers were unable to escape the sinking ship and remain entombed inside today.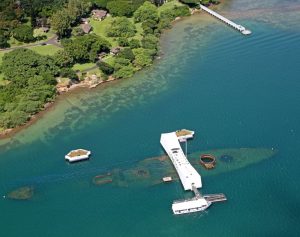 The USS Arizona is still in the same location that it sunk in and can be seen beneath the surface of the clear blue waters of Hawaii. The memorial was designed by Alfred Preis and constructed in 1962 so that visitors to the location can stand directly above the USS Arizona and pay their respects at this unique and somber museum.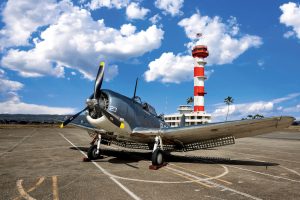 Pearl Harbor Aviation Museum
Also located in Pearl Harbor is another museum that allows guests of all ages to learn about the history of aviation and its involvement in the local area. The Pearl Harbor Aviation Museum began when a group of local citizens became involved in creating an aviation museum in one of the remaining historic hangars that survived the attack on Pearl Harbor in 1941.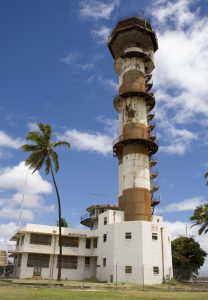 Those who visit the museum today can enjoy many different exhibits including Hangar 37 where guests can enjoy a video that introduces them to the experience before moving down a corridor that shares what the sights and sounds of the island were before the area's famous battle. After enjoying the various aircraft and historical features found in the main hangars, visitors to the Pearl Harbor Aviation Museum can also enjoy Lt. Ted Shealy's Restoration Shop, the Ford Island Control Tower, and Combat Flight Simulators.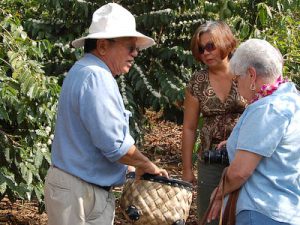 Kona Coffee Living History Farm
The Big Island in Hawaii is home to another amazing museum that travelers should plan on visiting that has a rich history. The Kona Coffee Living History Farm is found in the town of Captain Cook and is the only living history coffee farm in all of the United States. Featuring a self-guided walking tour, visitors can learn about the historical background of the first Kona coffee harvesters in the early 20th century.
In addition to checking out the process of how the coffee is harvested and ultimately sold, visitors can also walk through the original 1920s farmhouse and encounter many live actors who bring the history and heritage of the location to life. No visit to the Kona Coffee Living History Farm would be complete without sampling the famous brew, and individuals can enjoy a taste at the end of their self-guided tour and also opt to purchase their own coffee to bring home with them.

Honolulu Museum of Art
In addition to the historical sights of Pearl Harbor, Honolulu is also home to another museum that visitors simply must enjoy which brings world-class art to life. The Honolulu Museum of Art was founded in 1927 by Anna Rice Cooke who, together with her husband Charles, collected fine art that would eventually become the basis of their visual arts museum.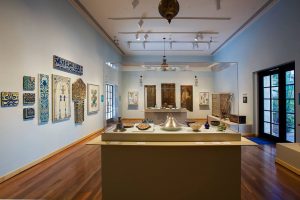 With an eclectic mix of various art styles, visitors to the Honolulu Museum of Art can enjoy current exhibits including Ho'oulu Hawai'i: The King Kalakaua Era, Making Waves, Photographic Manipulations, Golden Opportunities, and Maile Andrade: Ka 'Opua A Hina. In addition to amazing exhibits and artwork, visitors to the museum can also enjoy classes in areas such as art history, printmaking, photography and media, drawing and painting, woodworking, botanical art, and much more.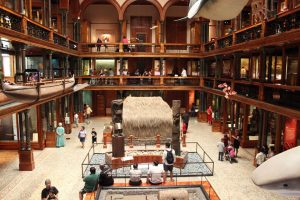 Bishop Museum
Honolulu is home to another museum that combines history, culture, and art to make for an unforgettable experience for visitors. The Bishop Museum is situated in downtown Honolulu and has been operating for over one hundred and twenty-five years after being founded in 1889. With the main goal of preserving and sharing the natural history and culture of Hawaii, the Bishop Museum is responsible for the care and preservation of over twenty-four million treasures. Visitors who stop by the museum can enjoy current exhibits such as Kini Ke Kua: Transformative Images, Unreal: Hawai'i in Popular Imagination, and Rapa Nui: The Untold Stories of Easter Island. There are also the Science Adventure Center and Pacific Hall where guests of all ages will love exploring and learning more about what makes Hawaii so beautiful and unique. The Bishop Museum is a wonderful way to both learn more about Hawaii while also enjoying its current attractions in the heart of Honolulu.