Oklahoma
Oklahoma Is More Than OK! So Much to Do in 'The Sooner State'
11 must-see attractions in Oklahoma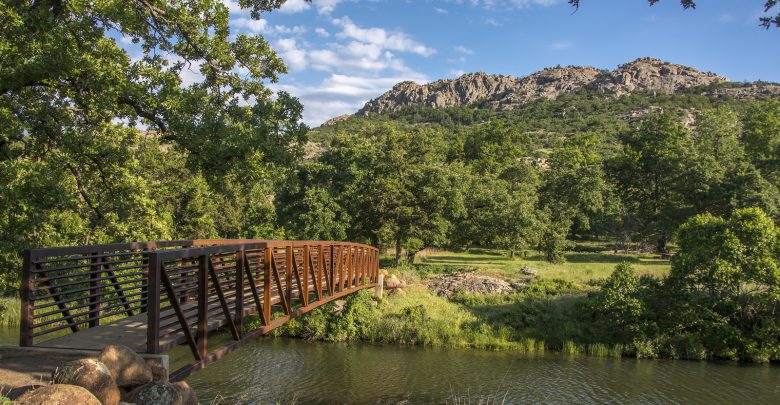 Oklahoma is chock-full of amazing things to see and do. In fact, many people are surprised at just how much this great state has to offer. From museums and zoos to natural sights, there is something for everyone in good ol' Oklahoma.
Whether you live in this amazing state or are just headed there for a visit, you will want to be sure to make time to see and do the best of what the area has to offer. That's why we've created a list of the top 11 things to see and do in Oklahoma.
Using this list, you can plan the ultimate trip (or series of trips) and finish your adventures knowing you've seen the best of the best.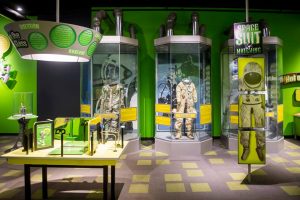 #1: Science Museum Oklahoma
An amazing "playground for the mind", Science Museum Oklahoma has seen a lot of iterations over the years, and honestly, we think the current version is the best so far. With an amazing and educational playground for the kids, live science presentations, and entire sections on such popular scientific topics as outer space, you can rest assured there will be something for everyone at this stop.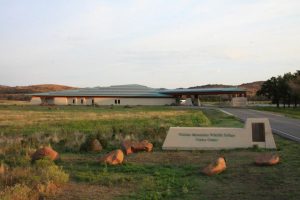 #2: Wichita Mountains Wildlife Refuge
Looking to get out into nature? One of the best places to do this is at the Wichita Mountains Wildlife Refuge. At this park you can hike to the top of a mountain, visit a museum dedicated entirely to educating visitors about the American Bison, and even see the once-endangered American Bison roaming free on the preserve.
Camping is available at Lake Elmer Thomas Recreation Area, and the amazing in-lake water play area they offer is perfect for cooling down on an Oklahoma summer day.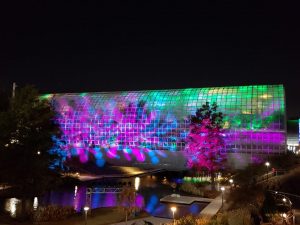 #3: Myriad Botanical Gardens
Easily one of the best attractions in the state, the Myriad Botanical Gardens are a must-see attraction if you ever happen to visit Oklahoma City.
The gardens are beyond well maintained and are so perfectly put together you might forget you aren't walking through a nature wonderland. The Crystal Bridge located in the garden building is beautiful, and the many plants and flowers seen here are absolutely refreshing.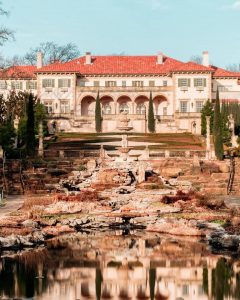 #4: Philbrook Museum of Art
Heading to Tulsa? If so, Philbrook Museum of Art simply must be on your list of things to do. This beautiful world-class museum offers a variety of gorgeous art pieces for your viewing pleasure.
Admission is very affordable, and you could easily spend several hours exploring the space. That said, if you're looking for a super inexpensive outing, try going on one of the museum's free Saturdays.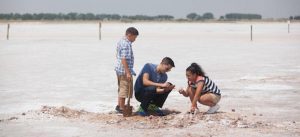 #5: Great Salt Plains
If you've ever dreamt of digging up your very own crystals, Great Salt Plains is the place for you. This vast, flat natural attraction allows guests to bring their own digging tools and collect as many salt crystals as they desire.
The best part? These crystals aren't even difficult to find. In fact, even young children can dig up numerous crystals in just a few hours. This is tons of fun and an experience you won't soon forget.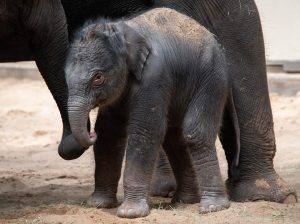 #6: Oklahoma City Zoo
This is an awesome zoo with tons of amazing animals to check out. All animals are kept in clean, spacious, and well-designed habitats, meaning they are happy and healthy in their zoo homes.
Other OKC Zoo attractions include small rides for the kids, several awesome playgrounds, zookeeper talks throughout the day, and a giraffe feeding session each day. Full-fledged restaurants are available—as well as smaller concessions stands—and other amenities (such as stroller rentals and gift shops) make for a very pleasant experience.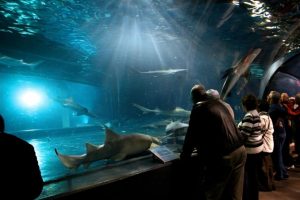 #7: Oklahoma Aquarium
Another amazing animal attraction in Oklahoma, Oklahoma Aquarium is the perfect place to see and learn about some underwater creatures. See sharks up close and personal, check out some awesome sea turtles, and witness the beauty of a coral reef.
Feedings and shows help fill out a day at the aquarium, and special events such as sleepovers and homeschool days offer especially exciting experiences to guests.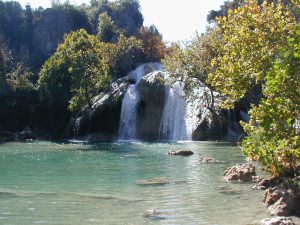 #8: Turner Falls
Another one of Oklahoma's fabulous outdoor attractions is Turner Falls. This amazing park is popular for good reason. It's the ideal place to cool off on a hot summer day, and it allows visitors to check out some beautiful views as they bob about in the nice cool water of the swimming hole.
The park features some gorgeous falls (hence the name), as well as some excellent hiking options. Camping is available for those who wish to stay overnight, and ziplining is an option for more adventurous visitors.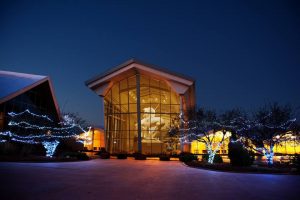 #9: National Cowboy and Western Heritage Museum
Anyone who takes an interest in cowboys, Native Americans, and the Old West will love the National Cowboy and Western Heritage Museum in Oklahoma City. This museum presents gorgeous artwork depicting the "Wild West", as well as plenty of artifacts and even some immersive exhibits.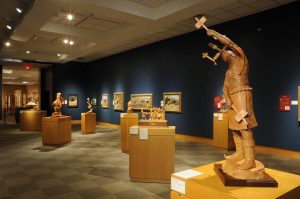 Special events—such as the Chuck Wagon Festival—give guests a chance to step back in time, and the amazing gift shop offers plenty of unique items.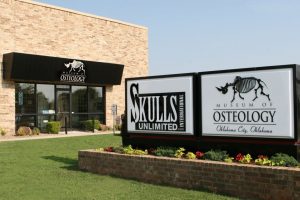 #10: Museum of Osteology
As you may guess from its name, the Museum of Osteology is all about bones. This may not seem that interesting, but trust us when we say this museum is well worth a visit.
The collection here is astounding, and the way each piece is displayed makes the bones truly interesting to learn about. Touching the pieces you can reach is allowed—a major bonus for those with kids—and the educational programs offered by the museum are top notch!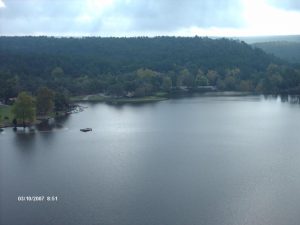 #11: Robbers Cave State Park
Robbers Cave State Park is another scenic place you simply must make time for. Stay and camp, or visit for a day—either way, you'll want to make sure to take a good long hike and take in all the beautiful scenery.
The creek is great for taking a quick dip, and the park's namesake cave is super fun to explore. Be sure to learn the history of the cave before visiting, as it is quite interesting and makes visiting even more fun.