Illinois
The Second City Is First When it Comes to Live Music Venues
Chicago's best live music spots
Chicagoans often bristle at being dismissed as the "Second City".  In reality, this Midwestern hub boasts some of the country's finest entertainment options, including a lively local theater scene, world-renowned improv offerings from The iO Theater and, yes, The Second City, as well as a vast array of live music venues both big and small.  Stadiums such as the United Center and Allstate Arena regularly showcase many of the industry's biggest names, though these sites are far from the only ticket in town.  Here are the best live music venues in and around Chicago.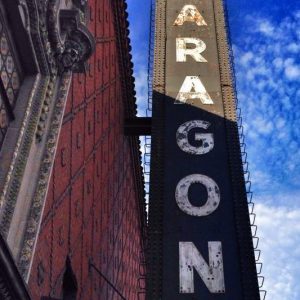 1. Aragon Ballroom
Since its inception in 1926, this fixture of the Uptown neighborhood has served as a boxing arena, roller rink, and discotheque.  Noted for its stunning architecture and extravagant design, the ballroom features an eclectic array of musical offerings, including Meek Mill, Flogging Molly, and Papa Roach.  Several popular groups have recorded live albums and concert videos in the iconic ballroom.  On October 23rd, 1993 it also served as the site of Nirvana's final Chicago show.

2. Riviera Theatre
Located a stone's throw from the Aragon Ballroom, this equally historic and locally revered monument to music has featured a wide variety of artists from every genre, from Marilyn Manson to Ice T to Bob Dylan.  Built as a movie theater in 1917, "The Riv", as it's affectionately referred to, has maintained its iconic old-school marquee out front while the interior offers balcony seating on a first-come-first-served basis in addition to the standing room only area in front of the stage.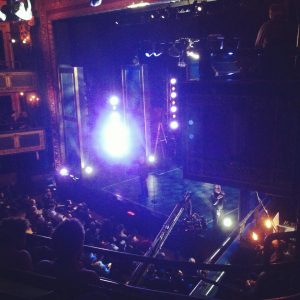 3. The Vic Theatre
The Vic opened its doors in 1912, and today showcases music from acts such as Jeff Tweedy and The Hives, as well as stand-up comedy from the likes of Demetri Martin and Nate Bargatze.  When the venue is not hosting live performances it transforms into the Brew & View, a unique cinematic experience that combines suds and cinema by projecting second-run films and cult classics to the delight of spirited enthusiasts.  Aspiring musicians can also rent out the theatre to showcase their talents.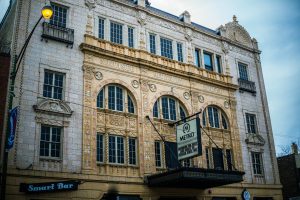 4. Metro
Metro is known as a breeding ground for some of the music industry's leading talents.  R.E.M. was one of the first groups to grace the hall's stage, paving the way for an array of early-90s alt-rock icons including Soul Asylum, Sonic Youth, and Jane's Addiction.   The intimate space (with a capacity of just over 1000) remains one of the best destinations in Chicago to discover new talent, having helped launch the careers of such recent acts as Fall Out Boy, Alkaline Trio, and Chance the Rapper.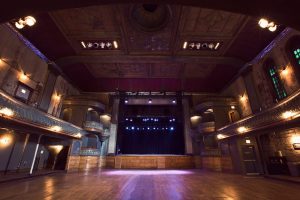 5. Thalia Hall
Originally envisioned as a multi-purpose property and community meeting space by John Dusek in 1892, Thalia Hall continues to reflect the essence of his ideals to this day.  Located in Chicago's Pilsen neighborhood, the building boasts Dusek's Board and Beer restaurant as well the basement Punch House and recently opened Tack Room, each of which offers a wide variety of spirits and dining options.  After being awarded historical landmark status in 1989, the opulent third-floor music hall, which is designed as a mini opera house of sorts, has undergone recent renovations to help restore the space to its previous glory.  Appealing to the communal spirit, featured acts include magicians, stand-up comedians, and a series of family-friendly shows introducing little ones to the legendary stylings of musicians such as Prince, The Beatles, and The Grateful Dead.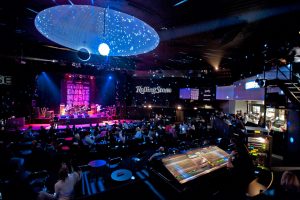 6. Park West
This one-time vaudeville theater was converted into a music venue in 1977 and today operates as a concert hall and corporate event space.  Its customizable layout and moveable seats help offer a unique experience upon each visit, whether it be a private event or intimate concert featuring artists such as T-Pain, Switchfoot, or Jeff Goldblum and the Mildred Snitzer Orchestra.  With seven bars conveniently scattered throughout the facility and a state-of-the-art sound system, guests of Park West will never have to worry about missing a beat.
7. Buddy Guy's Legends
This South Loop staple was founded by legendary bluesman Buddy Guy back in 1989 as a means to help keep Chicago's brand of blues alive.  His reputation helped attract generational talents such as Stevie Ray Vaughn, and to this day Buddy himself still makes regular appearances on stage.  In addition to soulful sounds, the venue also cooks up a quality menu of Cajun-style offerings, and it's the only place to serve Guy's personal brand of craft beer, appropriately titled Buddy Brew.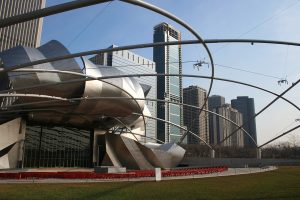 8. Millennium Park's Pritzker Pavilion
Pritzker Pavilion is home to the Grant Park Music Festival, a 10-week outdoor concert series that runs throughout the summer and is free of charge to the public.  Largely featuring classical arrangements performed by The Grant Park Orchestra, performances run most nights from June to September.  The location also offers a free summer movie series that showcases recent and classic films each Tuesday.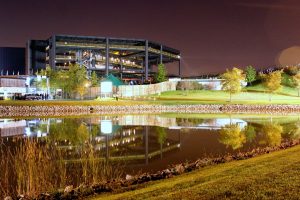 9. Hollywood Casino Amphitheatre
For nearly 30 years, this open-air amphitheater in the southwest suburb of Tinley Park has been a prime destination for festival-goers during the summer concert season.   With a seating capacity of up to 28,000 and ticket options that allow fans to choose from the reserved seating area beneath the vast canopy (including VIP skyboxes) or curl up on a blanket in the lawn area, there are ample options to accommodate every budget.  Whether it be a day-long festival spread across multiple stages or a concert under the stars, this setting offers a unique opportunity to catch legendary groups such as The Who, Santana & The Doobie Brothers, and Iron Maiden.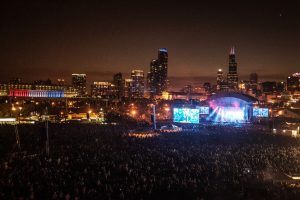 10. Huntington Bank Pavilion at Northerly Island
Another outdoor amphitheater, Huntington Bank Pavilion lies on the site of former lakeshore airstrip Meigs Field.  At nearly seven acres, this venue also offers a choice between the lawn arena and grandstands, while boasting a seating capacity of up to 30,000.  Located adjacent to Soldier Field, the island is one of the only places in the city to enjoy acts like Panic! At The Disco, Jimmy Buffett, and Chicago's own Smashing Pumpkins while surrounded by panoramic views of the world-famous skyline and Lake Michigan.