North Dakota
Breathtaking Scenes on the Great Northern Plains
The most iconic sights in all of North Dakota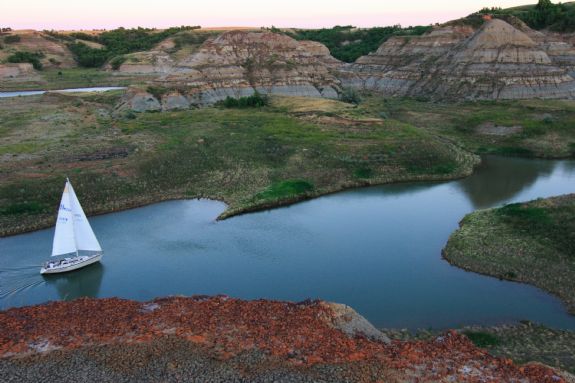 With the fourth smallest population of any American state, you'll have plenty of room to enjoy those famous wide-open spaces in North Dakota!  Sharing a border with Canada, North Dakota contains the geographic center of the North American continent.
With a rich history that's still celebrated today and views that just won't quit, there's something to explore here for everyone, whether you're interested in the arts, Indigenous history, stunning geologic formations, boating, or buffalo!  Here are just a few iconic sights in North Dakota – but there are so many more awaiting you.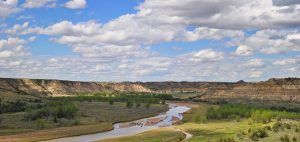 Theodore Roosevelt National Park
Easily the most iconic of all sights in North Dakota, you'd have to have a really, really good reason for skipping Theodore Roosevelt National Park on a trip to this state!  This mammoth park is, of course, named after the 26th American president, and much of it looks the same as it would have back when Roosevelt was president.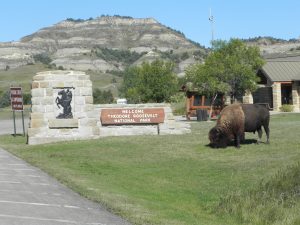 The park is divided into two units, North and South, which really each deserve their own entry; both units contain visitor centers, spectacular viewpoints overlooking the park Badlands, and a chance to catch a glimpse of free-roaming bison, coyotes, cougars and other resident fauna.  You can drive through the park, or go hiking or horse-back ride along the many trails and paths that lead you to magnificent views of the colorful rock formations here.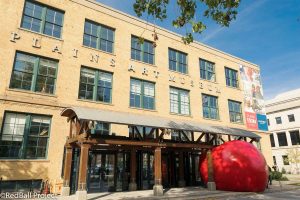 Plains Art Museum
Downtown Fargo is home to the Plains Art Museum, located in a turn-of-the-century warehouse in the historic district.  The museum's permanent collection houses 4,000 items including national, international and regional art, and artifacts of ethnographic importance.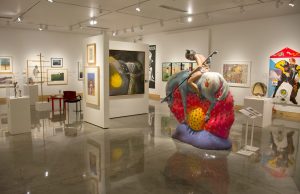 You'll discover contemporary works of art here, and traditional pieces of folk art and Indigenous art.  There's always something new at the museum, which also offers changing exhibits, workshops, and youth and family programming.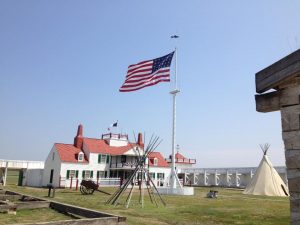 Fort Union Trading Post
You don't have to be a history buff to enjoy a visit to the Fort Union Trading Post, on the border between Montana and North Dakota!  At one time the most important fur trade post on the Upper Missouri River, Fort Union was the meeting place for several Northern Plains tribes, who would meet to exchange buffalo skins and animal furs for goods such as blankets, beads, and guns.  This site is a reconstruction of the trading post that existed here from 1828, and it's full of fascinating glimpses of the culture and history of North Dakota.  You can find out about the archaeological work conducted at the site, explore the permanent exhibits, and even participate in Fort Union's annual Rendezvous, a 19th-century fur trade fair with over 100 reenactors that bring the past vibrantly to life!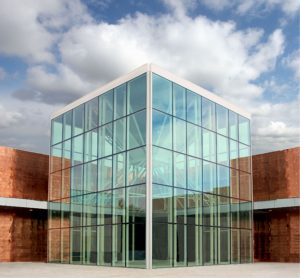 North Dakota Heritage Center and State Museum
You can discover more of North Dakota's heritage at the North Dakota Heritage Center and State Museum, in Bismarck.  This museum is the largest in the state, and contains four galleries devoted to chronicling North Dakota's history, all the way back to 600,000,000 years ago!  You might even spot a dinosaur or two.  Check out the scale model of the Hubble Space Telescope, admire the unique steel and glass design of the Northern Lights Atrium, or stroll through the Capital Arboretum Trail and appreciate its blend of architecture, nature, and art.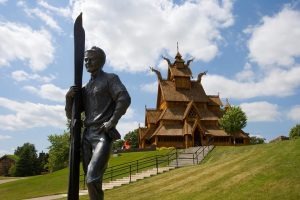 Scandinavian Heritage Park
For a taste of Scandinavia in North Dakota, head to this iconic – and very unique – park.  Located in Minot, the Scandinavian Heritage Park features replicas from Norway, Sweden, Denmark, Iceland, and Finland, and it's unlike anything else you'll find in the state!  In fact, rumor has it that this is the only park on the planet that represents all five Nordic countries.  Wander the grounds of this outdoor museum to gawk at the stunning Gol Stave Church, the Danish windmill, Finnish sauna, and of course the 30-foot-tall Swedish Dala horse statue.  And don't forget the 200-year-old house that was transported here from Norway!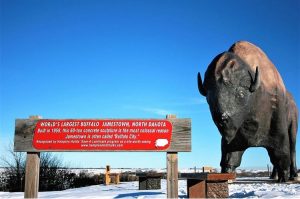 World's Largest Buffalo Monument, Frontier Village and National Buffalo Museum
Really three iconic sights rolled into one, you'll want to spend some time checking out each of these treasures in Jamestown.  The World's Largest Buffalo Monument is exactly as advertised – a massive, 26-foot-tall concrete buffalo that weighs a remarkable 60 tons.  After the requisite selfies have been taken, you can say hello to the herd of live buffalo that call the National Buffalo Museum home, and examine buffalo-related exhibits.  Finally, explore the various original frontier buildings and artifacts assembled at the Frontier Village, where you'll feel like you've truly stepped into the Wild West.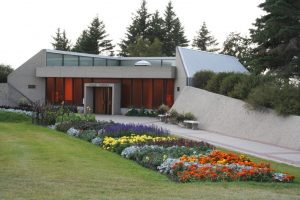 International Peace Garden
Since 1932, the International Peace Garden has celebrated the friendship and peace that exists between the United States and Canada.  The 2,300-acre park is located in the Turtle Mountains, right on the border with Manitoba, Canada.  A simply beautiful place to get lost in for an afternoon, the International Peace Garden contains more than 150,000 flowers, in addition to waterfalls, lakes, and gardens.  While wandering around the garden, you're bound to come across animals and birds enjoying the park too!  You can check out the Canadian and American flags depicted in flower form, and listen to the sound of Westminster Chimes from the Carillon tower.  There's even a floral clock, in case you lose all track of time unwinding in this peaceful oasis.
Lake Sakakawea
Miles of picturesque shoreline await at Lake Sakakawea, in west-central North Dakota.  The lake itself is 180 miles long, and comprises the state's biggest reservoir.  It's a paradise for anyone interested in swimming, fishing, sailing, kayaking, boating, camping – or just enjoying stunning lakeside scenery!  The lake can be enjoyed year-round, and there are three state parks and wildlife refuge on or near its shores. No matter what kind of outdoor enthusiast you are, there's something for here you!