Maryland
Some of the Most Amazing Views on the East Coast
The 9 most beautiful natural wonders in Maryland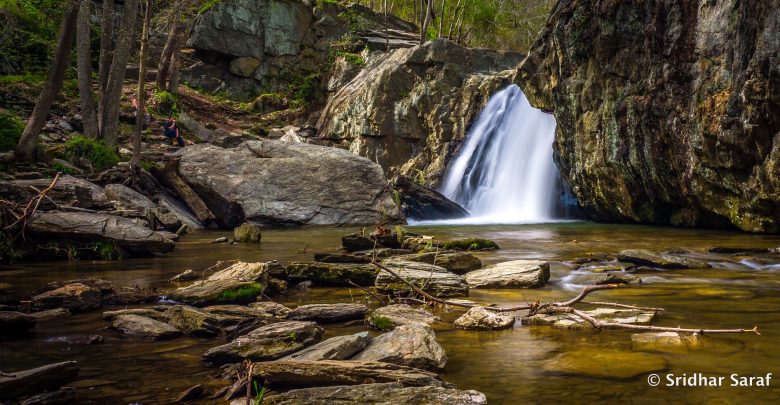 The state of Maryland is full of wonders, both natural and man-made.  Blessed with an abundance of natural beauty from coastline to wooded areas to soaring mountains, it's easy to find the perfect spot to relax and recharge here.  It's difficult to narrow down the list, but here are our top 9 picks for most beautiful natural wonders in Maryland.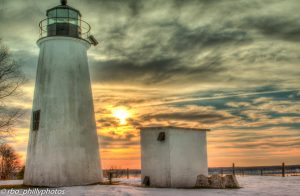 Elk Neck State Park
Because it's located high on a peninsula, the water views from Elk Neck State Park are simply phenomenal.  There are a whopping 2,370 acres of beauty to explore here, and plenty of campsites to use as your base, whether you want to rough it in a tent or rent a cabin.  Spend a few days here to take in all the landscapes awaiting you, including white clay cliffs, marshland, sandy beaches, and woodland.  We can't think of a better way to escape the hustle and bustle of daily life!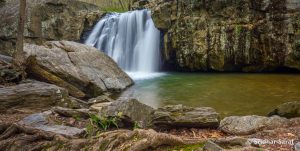 Rocks State Park
Another Maryland State Park that's a contender for most beautiful natural wonder in the state, Rocks State Park is located on the Deer Creek Loop of the Mason Dixon Scenic Byway.  As its name implies, you'll get a healthy dose of rocks here, in the form of natural, towering outcroppings that will make your jaw drop.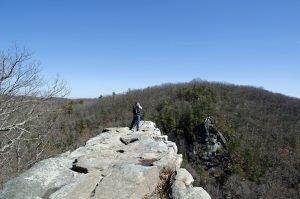 You can take a short hike to the King and Queen Seat rock formations, which are believed to have been a ritual gathering spot for the Susquehannock Tribe.  Nowadays, most visitors here come for the stunning views!  There are plenty of facilities here, including restrooms, picnic tables, and playgrounds.  If you're looking for more a challenge than a simple hike, there are some challenging routes here for serious rock climbers.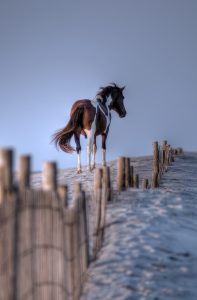 Assateague Island
The perfect place to get away from it all, Assateague Island is a barrier island that feels like it's miles away from civilization.  Come for the waves and the sand, for the beautiful grass-studded dunes, and for the wildlife that calls this island home.  Don't be surprised to encounter various seabirds wandering through the marshland, or even a herd of wild horses strolling along the beach.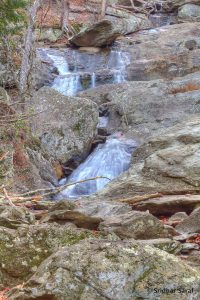 Cunningham Falls
Cunningham Falls, Maryland's highest cascading waterfall, is always a sight to behold.  Perfectly picturesque whether against a backdrop of snow and ice, autumn colors, or lush green foliage, it's perfectly situated in Cunningham Falls State Park.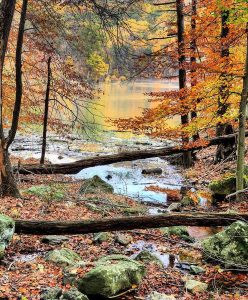 While you're visiting this wild mountain landscape, make sure you take advantage of the many activities available here, including hiking and camping.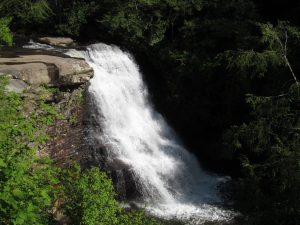 Swallow Falls State Park
For more waterfall fun, head to Swallow Falls State Park, just north of Oakland.  You'll find some of the state's prettiest scenery here!  This naturally includes plenty of waterfalls.  And while Cunningham Falls is Maryland's highest cascading waterfall, Muddy Creek Falls here in Swallow Falls State Park holds the title of tallest waterfall in the state, full stop.  Fans of falling water can hike between the soaring Muddy Creek Falls and Swallow Falls, while admiring the beauty of the Youghiogheny River.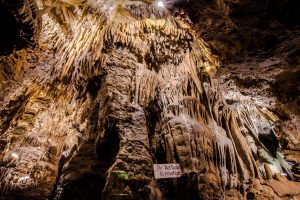 Crystal Grottoes
You may not have heard of our next natural wonder, in Boonsboro.  But the Crystal Grottoes Caverns are a hidden gem that makes a huge impact!  A natural cave system that boasts the most formations per foot of any cave in the world, you'll be entranced by the other-worldly stalactites and stalagmites everywhere you turn.  It's truly astonishing!  Plus it's always 54 degrees in the caves, which makes it the perfect destination in the summer or winter.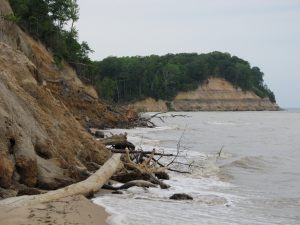 Calvert Cliffs
Stretching for more than 20 miles along the west side of Chesapeake Bay, the stunning Calvert Cliffs rise dramatically above the water, exposing the layers that were formed throughout their impressive 10-million-year history.  This is heaven on earth for fossil hunters – many prehistoric remains continue to be unearthed here, including Megalodon shark teeth.  Even if you're not into fossils or history, you can explore the miles of hiking trails in Calvert Cliffs State Park, or relax on the gorgeous sandy beach.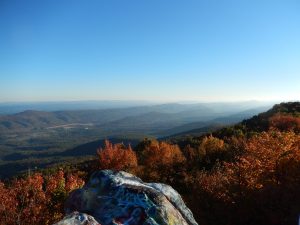 Dan's Mountain
Named after the adventurous son of an early settler who fell out of a tree while chasing a bear and was rescued by a Delaware Tribe member, Dan's Mountain is one of the most scenic mountains in Maryland.  The highest scenic overlook on Dan's Mountain is Dan's Rock Overlook, from which you'll have a breathtaking view of seemingly endless mountains.  Come here in the fall for a special treat, when the autumn colors elevate the views to another level.  Anglers will love the annually-stocked pond here, and you can also swim in the Olympic-sized pool.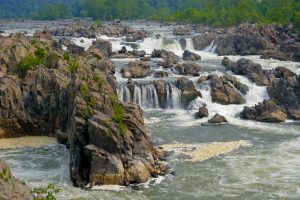 Potomac River
We couldn't close out our list of the most beautiful natural wonders in Maryland without a shout out to the mighty Potomac!  The fourth-largest river on America's Atlantic Coast, the Potomac River divides the states of Virginia and Maryland.  There are plenty of sites within Maryland from which to enjoy the beauty of this historic river.  The Great Falls are often considered the most picturesque area of the Potomac, and you can get some fantastic views from the outlook points near the Great Falls Tavern Visitor Center, or try hiking the Billy Goat Trail for a more challenging, up-close look.