Mississippi
The Mighty Museums of Mississippi
8 of the most interesting, most compelling, and most fun in the Magnolia State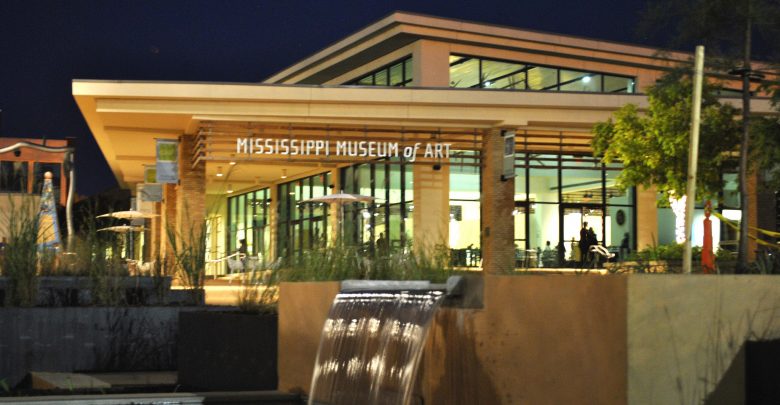 Our nation's 20th state is rife with historical significance and a defining culture all its own.  As such, visitors of Mississippi will find no shortage of institutions celebrating the roots of this region.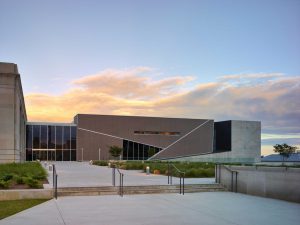 1. Mississippi Civil Rights Museum
This museum chronicles the struggle for freedom and equality while emphasizing the vital role the Mississippi movement played in transforming the views of an entire nation.  Visitors will be taken on a trip through time via eight interactive galleries that highlight significant milestone moments from the years of 1945–1976.  At the epicenter of seven of these galleries stands This Little Light of Mine, a sculpture that literally glows brighter while music from the movement builds to its inspiring crescendo.  The focus of each exhibit provides context for the efforts to achieve equality by highlighting the struggles and sacrifices made along the way and honoring activists such as Medgar Evers and Doris Derby, a photographer whose work was influential in capturing the unwavering spirit of those who fought to end segregation.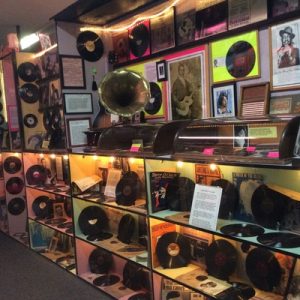 2. Rock & Blues Heritage Museum
This Clarksdale museum celebrates Mississippi's influence on the evolution of American music, focusing primarily on the period from the 1920s through the 1970s.  Featured genres include everything from Rhythm and Blues and Rockabilly to Rock 'n Roll and a little bit of Soul while shining a spotlight on contributions from local legends such as Sam Cooke, Bo Diddley, and Elvis Presley.  Guests will find exhibits displaying memorabilia that include autographed guitars, original concert stubs, and a collection of iconic LP covers.  With the film Cheesehead Blues, viewers will gain further insight into the museum, the Second City Street Festival, and Clarksdale at large through a series of performances and interviews with locals.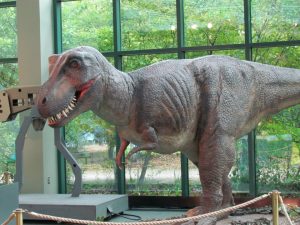 3. Mississippi Museum of Natural Science
Surrounded by 300 acres at the center of LeFleur's Bluff State Park resides an institution with seemingly limitless exhibits and activities.  Explore the two-and-a-half miles of well-groomed nature trails before heading inside to view the many exhibits housed within this 73,000-square foot facility.  The 100,000-gallon Pearl River Aquarium boasts over 200 species of aquatic creatures, from amphibians and invertebrates to reptiles and fish, such as the Gulf sturgeon – which swim upriver from the Gulf of Mexico during spawning season.  Alligators and turtles can be found in The Swamp, a 1,700-square foot greenhouse featuring native vegetation, while additional displays highlight the region's diverse habitats by showcasing land-based species, including the white-tailed deer and the red wolf.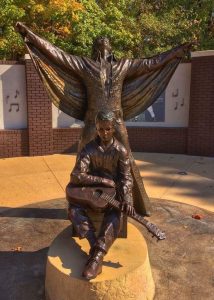 4. Elvis Presley Birthplace & Museum
Fans seeking to make the pilgrimage to pay their respects to "The King of Rock 'n Roll" will often choose to visit his final resting place at the Graceland compound in Memphis, Tennessee, but his boyhood home in Tupelo, Mississippi is an equally accessible attraction for die-hard fans of one Elvis Aaron Presley.   Born on January 8th, 1935 in a modest two-room home, Elvis spent the first 13 years of his life in Tupelo.  The Grand Tour includes a walkthrough of the house, his childhood church, and admission to the museum, where guests will find collections of family photographs, memorabilia, and some of "The King's" costumes on display.  Outside, a pair of bronze statues provide excellent photo opportunities for those hoping to snap a pic with a life-size likeness of their idol.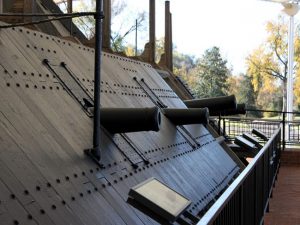 5. USS Cairo Museum
The crowning attraction at the USS Cairo Museum is the ironclad gunboat itself.  Deriving its moniker from a town in southern Illinois where the Ohio River feeds into the mighty Mississippi, Cairo was one of the country's first such warships to see action during the Civil War.  This City-class gunboat was outfitted with thirteen cannons and utilized by the Union army in an attempt to wrest back control of the lower Mississippi River from the Confederacy.  However, on December 12th, 1862, Cairo instead was rocked by explosions, becoming the first warship in history to be sunken by electronically-detonated torpedoes.   Today, the restored gunboat can be viewed at Vicksburg National Military Park, which is also home to Vicksburg National Cemetery.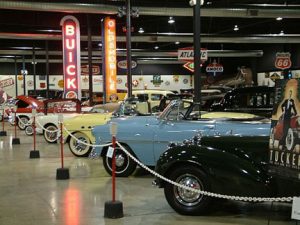 6. Tupelo Automobile Museum
This ode to automotive excellence houses 150 rare cars in its collection, from an 1886 Benz to a 1994 Dodge Viper that has never set rubber to road.  Chronologically spread over 120,000-square feet, guests can view cars curated from locations throughout Europe and North America, a 28-year undertaking by the institution's founders which culminated in the museum's grand opening in 2002.  Featured autos include a 1916 Owen Magnetic, 1963 Special Leslie, and a 1983 Camarovette – the only known hybrid of Camaro and Corvette in existence.   While viewing this extensive collection – valued at more than $6 million – guests are also welcome to visit restoration bays and bear witness to automotive artistry in progress.
7. B. B. King Museum and Delta Interpretive Center
Since opening its doors in 2008, this museum –dedicated to the memory of Delta-born Blues' greatest ambassador – has been educating fans on the wide-reaching influence of B.B. King.  Through a series of exhibits, guests are able to observe artifacts from the legendary bluesman 's career, view award-winning films, and participate in hands-on experiences through interactive displays.  The Delta, Memphis, and Artist to Icon exhibits take guests on a tour through B.B.'s early years, from his beginnings as a humble sharecropper to his coronation as "Beale Street Boy", as well as explore how the Civil Rights movement influenced music during the era.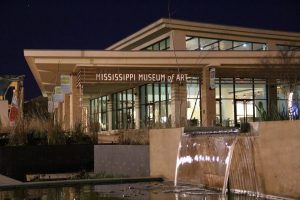 8. Mississippi Museum of Art
What began as The Mississippi Art Association over 100 years ago has developed into an institution where visitors can reflect upon the beauty, culture, and historical significance of artwork from all over the world.   Ongoing exhibits include Pre-Columbian Art, McCarty Potter: Love. Life. Clay., and Four Freedoms by Mildred Nungester Wolfe, which features a four-panel mural inspired by a speech from President Franklin Roosevelt in which he envisioned a future founded upon four essential freedoms.  Temporary exhibitions, like the Scholastic Art Awards, highlight up-and-coming regional talent while the upcoming Black Out and A Closer Look shine a spotlight on various styles of silhouette portraiture.