Iowa
Adventure Awaits in Iowa!
5 places you've got to check out in the Hawkeye State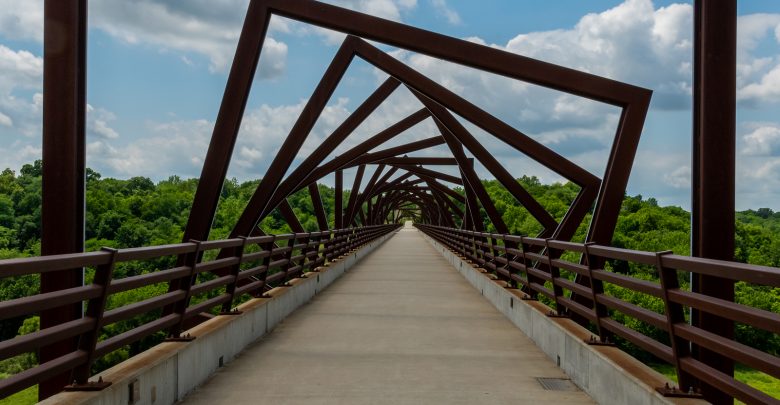 Bordered by the Missouri and Mississippi rivers and known for its cornfields and plains land, it would be easy to underestimate Iowa's tourist appeal.  The following five attractions, however, are reason enough to visit The Hawkeye State.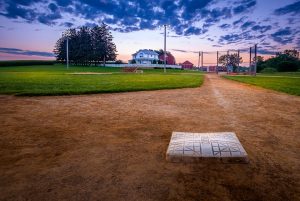 1. Field of Dreams Movie Site
"If you build it, he will come."  This iconic line of dialogue is whispered from the heavens at the start of the Academy Award-nominated feature Field of Dreams, and sets in motion a sequence of events that lead a humble, if reluctant, farmer to plow over his crop of corn in favor of a baseball field.  The farmhouse and field from this 1989 classic have been preserved as a destination for fans of the film seeking to make the pilgrimage to this little slice of heaven in Iowa.
Located in Dyersville, Iowa, this century-old family farm offers tours of both the field and home.  Each 30-minute, guided tour provides insight into the history of the property as well as the production of the film.  Guests can even book an overnight stay in the house, a package which also includes a commemorative baseball, a DVD of the film, and a copy of the book If You Build It, written by the actor who played Kevin Costner's father at the end of the movie.  A 30th-anniversary celebration of the film is set for June 15th, 2019.
2. Adventureland Resort
Located just outside Des Moines, Adventureland Resort has been a go-to destination for thrill rides and waterslides for more than 40 years.  What originally began as Adventureland Amusement Park has undergone numerous expansions over the years to now include a waterpark, hotel, and campground.   Between the amusement park and Adventure Bay Waterpark, guests will find more than 100 rides and attractions, everything from roller coasters to bumper cars, as well as a cavalcade of toddler-friendly activities.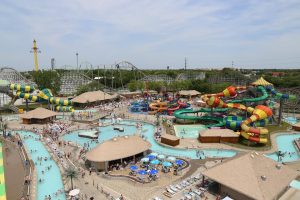 The waterpark boasts Iowa's longest Lazy River, in addition to 20 waterslides, a 25,000-square foot wave pool, and even a children's swim-up bar that serves up snacks such as soft pretzels and kiddie cocktails.  Special rates are available for larger groups or corporate outings.  For extended stays, guests can book a room at the Adventureland Inn – which includes three large pools and a swim-up bar of its own – or park themselves at a full-service campground complete with all of the customary facilities.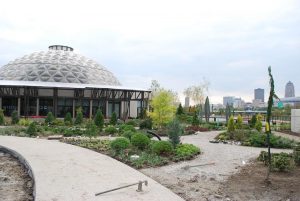 3. Greater Des Moines Botanical Garden
This seven-acre oasis in the heart of downtown Des Moines provides an escape from the urban jungle by transporting visitors to a lush public garden bursting with vibrant vegetation.  Through a series of exhibits, guests will gain a greater appreciation for the beauty of the many plant species therein as well as the environmental challenges many of these plants must endure in order to thrive.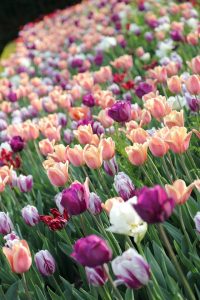 Featured exhibits include the Bonsai Collection — which imparts the historical significance of this ancient art form and includes a Ginkgo biloba tree that is over 150 years old – and the Orchid Collection, comprised of but a sampling of the 28,000 species of this tropical native.  The site is host to several events throughout the year, such as Botanical Blues, the Spring Garden Festival, and the Annual Symposium – which further educates home gardeners on horticulture and plant sciences.  Youth and family programs aim to encourage children to explore nature and complete take-home projects, with workshops offered to everyone from toddlers to adults.  Dining options at the Botanical Garden include the Trellis Café, which serves such staples as soups, salads, and pastas from a locally-sourced, plant-based menu.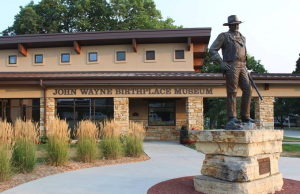 4. John Wayne Birthplace & Museum
Founded in 1982, the John Wayne Birthplace & Museum in Winterset has been honoring the memory of cinema's most iconic cowpoke for well over 30 years now.  Guests are welcome to tour the quaint, four-room abode where Marion Robert Morrison was born on May 26th, 1907, a man who would become known to the rest of the world as "The Duke".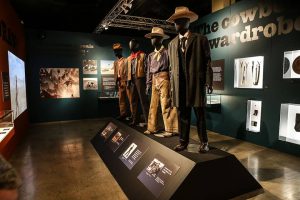 The neighboring museum houses a diverse collection of artifacts from Wayne's film career, including props, original movie posters, and costumes from some of his most memorable roles.  Other attractions include a documentary retrospective of The Duke's film career, presented in a theater with seats imported from Grauman's Chinese Theater in Hollywood.  In 2019, the museum will be celebrating the 50th anniversary of the actor's Academy Award-winning performance in True Grit with activities that include a parade, benefit dinner and auction, and a musical performance by Ashely Campbell.  The John Wayne Birthplace & Museum is a recipient of the Hall of Fame Award from Trip Advisor, an honor bestowed upon businesses that receive Certificates of Excellence for at least five consecutive years.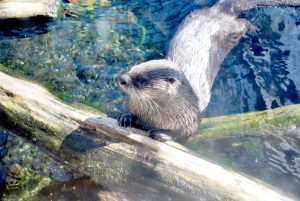 5. National Mississippi River Museum & Aquarium
Priding itself on being a bit of a hybrid educational institution, the National Mississippi River Museum & Aquarium aims to enlighten visitors on the history and culture of this highly influential region and its river systems.  Equal parts aquarium, museum, and science center, the site offers a wide variety of experiences to engage guests and encourage support of conservation efforts.  Through its vast collection of historical documents, the museum is able to paint a comprehensive portrait of Native American life in the region, as well as detail many of the skills necessary to navigate the area.  Additionally, the Captain William D. Bowell, Jr. River Library & Archives includes thousands of documents, including photographs, blueprints, and materials related to members of the National Rivers Hall of Fame.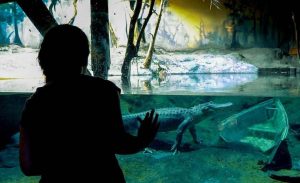 Down in the Delta and the Wetlab exhibit offer hands-on experiences by allowing guests to pet stingrays, touch crayfish, and explore mussels, while the Blacksmith and Boat Shops, respectively, showcase the various skills employed in each craft.  Other exhibits feature animals such as the North American river otter, American alligator, and a variety of fish, turtles, and toads.  As an active participant in the Association of Zoos and Aquariums' SAFE (Saving Animals from Extinction) program, the museum works in concert with other institutions on conservation and preservation efforts, including that of the Wyoming Toad.  It is one of only 230 such institutions worldwide to be accredited by the AZA.