Vermont
Vermont Has So Much History and Knowledge to Share
6 museums you should check out in The Green Mountain State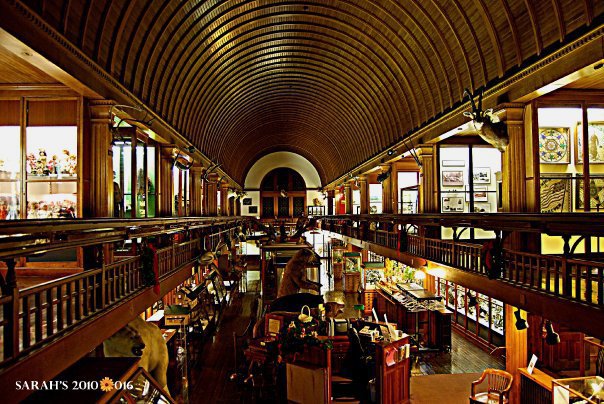 Vermont is filled with more than just beautiful, scenic views and friendly people. It also has some rich history, fine culture, and a wonderful selection of museums you can visit. If you're looking for museums in Vermont, here are six awesome ones you should definitely make time for.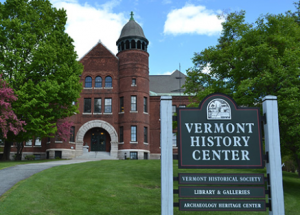 Vermont Historical Society Museum
Located in beautiful Montpelier, the Vermont Historical Society Museum is more than just a collection of historical facts and figures–it's a glimpse into Vermont's rich and varied history. The museum features heritage exhibits, cultural exhibits, and experiences, and a wealth of information on both local history and historical details from around the state.
The museum brings the past to life with interactive exhibits such as full-sized wigwams and recreated rooms from a bygone era. Bring the entire family for a fun, educational day out. Whether you wander the museum at your own pace or join up with a daily tour, you're sure to learn more about Vermont than you'd ever thought possible.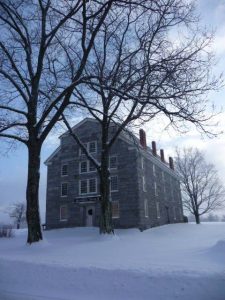 Old Stone House Museum
Open from mid-May to mid-October, the Old Stone House Museum is a piece of Vermont's history that's been preserved in time for everyone to enjoy. Built in 1836, the four-story granite building was originally a grammar school dormitory. Now, it's a remarkable series of exhibits that tell the story of Orleans County, Vermont, and its people. Step back in time to see what life was like in the 1800s.
Every room is filled with original furniture and fixtures that show a slice of daily life nearly two hundred years ago. From wooden school desks to a textile loom on the uppermost floor, you'll get a glimpse of days gone by and marvel at how much has changed since the Old Stone House was first built.
The grounds of the museum also contain two barns filled with agricultural equipment from a bygone era. The grounds themselves are beautifully landscaped and ideal for picnics. The museum is accessible through guided tours and if you can't make it to the actual museum, or if you want to see it out of operational season, you can visit the museum website and take a virtual tour.of the building.
Norman Rockwell Museum of Vermont
One of North America's most easily recognized artists, Norman Rockwell lived and worked in Vermont from 1939 to 1953. It was during these years that Rockwell painted some of his most well-received pieces of art. The museum features artwork done by the artist during the entirety of his career, including a chronological display of his more than 2500 magazine covers, advertisements, paintings, and other published works.
While there is another Rockwell Museum in Massachusetts, the one in Vermont is a little less busy and definitely worth a visit if you're in Vermont. It has a small cafe and gift shop, so you can buy a print of your favorite piece to take home with you.
If you would like to purchase prints of Rockwell's art and can't get to the museum, you can visit the museum's website and view or order products you see there. Of course, nothing beats seeing the artwork in real life, so if you're in Rutland, VT, take the time to stop by and view a little piece of Americana.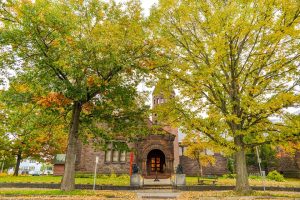 Fairbanks Museum and Planetarium
If science is your thing, you'll definitely want to check out the Fairbanks Museum and Planetarium. This interactive museum will keep the entire family entertained, educated, and amazed for hours. The museums changing and static exhibits focus on art, culture, and technology as they relate to the present and past of Vermont.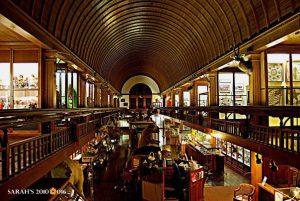 Located in St. Johnsbury, the museum has over 30,000 objects that include natural science specimens, historical artifacts, and ethnological artifacts. You can take a trip through the cosmos in the Lyman Spitzer, Jr. Planetarium, where the universe comes to life at the hands of astronomy experts. View the night sky or a specialized planetarium program, depending on the time of year you visit.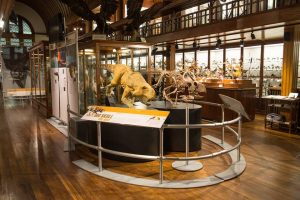 Stop by the wildflower table to examine samples of living plants that are native to the area. Or visit the butterfly house and experience the magic of beautiful butterflies in their natural habitat. Note, the butterfly house is only open throughout the warmer months, so check ahead of your visit to see if it's available to the public.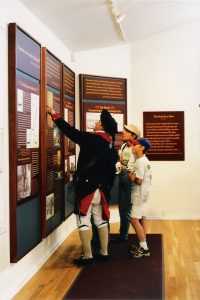 Lake Champlain Maritime Museum
With four acres of exhibits, you'll need plenty of time to see all that the Maritime Museum has to offer. There's a 54' replica gunboat, twelve exhibit buildings, a working forge, and much more. Explore the museum at your leisure, or plan ahead for a tour that includes a meal at the Red Mill Restaurant, a visit to the museum, and a boat tour with a narrated history of Lake Champlain.
You can also tour underwater shipwrecks with the use of underwater camera technology. Remote Operated Vehicles (ROVs) give visitors a glimpse at the numerous shipwrecks lying at the bottom of Lake Champlain. Order tickets for this type of tour ahead of your visit to make sure you get a front-row seat for the show.
Montshire Museum of Science
If you're looking for something 'hands-on' for the entire family, the Montshire Museum of Science is perfect. There are over 125 hands-on exhibits both indoors and outside, so you don't have to stay cooped up inside on a beautiful day. Water exhibits in the outdoor Science Park can be a lot of fun, but you'll want to bring a swimsuit and a change of clothes for them! Wear comfortable shoes and borrow some of the museum's binoculars for a nature walk with a view of many species of wild birds.
For families with young children (under 5), there's Andy's Place, a section of the museum filled with age-appropriate exhibits. There's also a colorful aquarium for curious little ones to enjoy.
Whatever your interests, you're sure to find a museum in Vermont that caters to it. From science and technology to history and nature, Vermont's museums have so much to offer. Pick one or more and plan your visit today.