Tennessee
Fill Your Soul with a Visit to Memphis
The very best ways to spend a long weekend in The Home of the Blues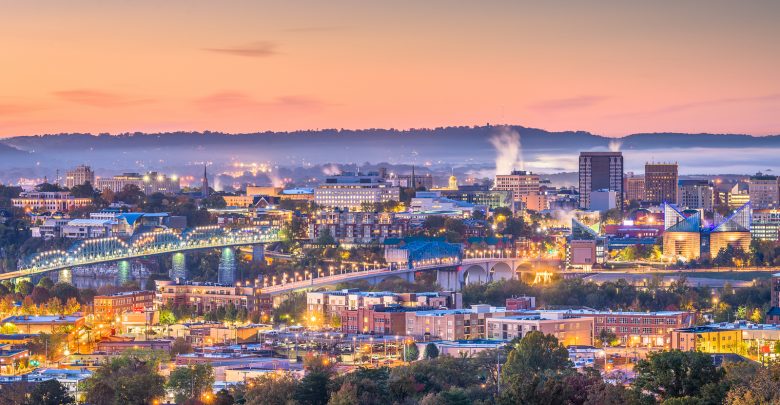 Planning a short visit to Memphis can be difficult. Not because you'll have any trouble filling your time, though—in fact, it's quite the opposite. Those visiting Memphis tend to become overwhelmed by the incredible number of great things to see and do. When you only have a few days to spend there, deciding on just a few things to do can feel almost impossible.
While we can't pick and choose for you since we don't know your tastes, we do know what the absolute best things to do are in this Tennessee city, and we can help you narrow your choices by letting you in on this info.
Below is a list of our favorite Memphis attractions and a short description of each. Hopefully, this helps you make an informed decision about what to see during your weekend there.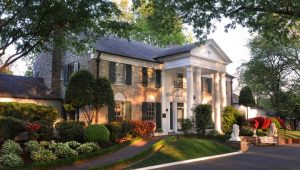 Graceland
Everyone knows that Elvis called Memphis home, and most people are well aware that you can go check out his incredible estate, Graceland. That said, not many people realize that this is a super fun stop even if you aren't a huge Elvis fan.
This property is amazing to see, and includes a well-designed museum, an incredible collection of cars, a super informational house tour, and even places to eat and shop. In fact, some people claim that the food at this attraction is some of the best in Memphis, and the prices certainly are right!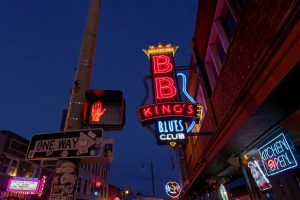 Beale Street Historic District
Easily one of the best streets in America, Beale Street is full of fun, music, and incredible history. Walk along the street on any weekend evening and you're sure to see some incredible performances. For more fun, head into one of the many bars, clubs, or restaurants lining the road for music and an exciting atmosphere.
Small museums add to the fun of this spot and help visitors understand the amazing history behind it all.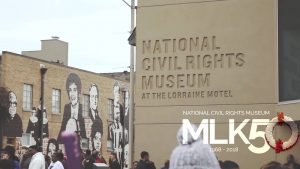 National Civil Rights Museum
The National Civil Rights Museum is by far the most moving attraction in all of Memphis. This incredible place presents the history of civil rights in America in a painfully factual way that leaves many visitors in tears. Not only that, the exhibits are engaging enough to hold the attention of guests and help them understand the complexity and seriousness of this particular subject.
This is a must-see for adult travelers as well as those with older children who can fully grasp the concepts presented.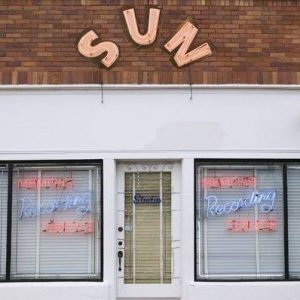 Sun Studio
Obviously, you're going to want to see some music-related attractions during your time in Memphis. One of the best out there is Sun Studio.
This studio may be small, but it is filled to the brim with incredible history. This is the place where such legendary musicians as Elvis Presley and Johnny Cash were first discovered, and stepping foot in such a space certainly has a magical feel about it.
Visitors can take guided tours of the studio, and those who are willing to pay for the experience can even record their own music in this iconic location!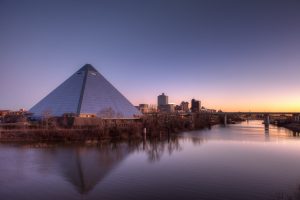 Memphis Pyramid
A gorgeous and iconic building, the Memphis Pyramid is one of those buildings that you simply have to visit. While the pyramid has played host to a sports complex and event center in the past, it is now a Bass Pro Shop Megastore.
This enormous outdoor store includes all the usual Bass Pro shop things, but also houses a hotel, restaurants, a bowling alley, and an archery range. One could easily spend several hours here, and those who enjoy shopping for outdoor gear may even spend an entire day.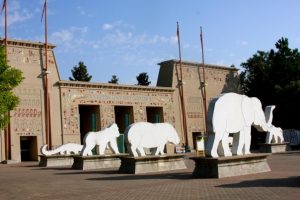 Memphis Zoo
Will you be traveling with children? If so, you simply must see the Memphis Zoo and Aquarium. This super fun animal attraction features a number of incredible species that people of all ages love to admire.
From rhinos and hippos to monkeys and hundreds upon hundreds of fish, there really is something for everyone at this super fun place. It has been ranked "#1 Zoo in the US" by TripAdvisor, and once you visit you'll understand why.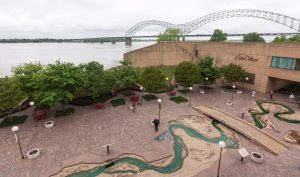 Mud Island
Mud Island is not actually an island, but rather a small peninsula. It is surrounded by the Mississippi River and the Wolf River Harbor, and is located within Memphis city limits. This bit of land is the perfect place to go for entertainment as it includes a museum, a few different eateries, and even an amphitheater where performances and events take place.
Wondering how to get there? Lucky for you, there are a few options. Visitors can reach Mud Island on foot (via a small footbridge), by monorail, or by ferry boat.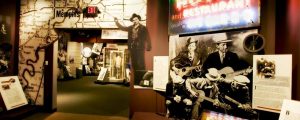 Memphis Rock 'n' Soul Museum
This super cool museum focuses on the history of the Memphis music scene. It begins with the porch music of the 1930s and moves right on through the 1970s.
There is information on all the major local recording studios and several of the artists who came out of Memphis, as well as how the Civil Rights Movement impacted the music of the 1960s. There are hundreds of minutes of audio recordings, and enough instruments and performance costumes to keep guests entertained for quite some time.
Stax Museum of American Soul Music
A replica of the famous Stax recording studio, Stax Museum tells the story of the rise and fall of the incredible studio, as well as the music scene surrounding it. It features an enormous number of costumes and original instruments used to record in the Stax studio.
Additionally, there are audio and video recordings galore, which really help to round out the story the museum tells. If you're a music fan, this museum is for you, and you will want to give yourself plenty of time to really soak it all in.
Clearly, Memphis is a great place to visit. By using this list to pick and choose what you do on your long weekend trip, you can relax knowing you're choosing something great. Of course, if you fall in love with the city you can always visit again!