Montana
There's Even More to Montana Than Meets the Eye
These locations are the best-kept secrets in the state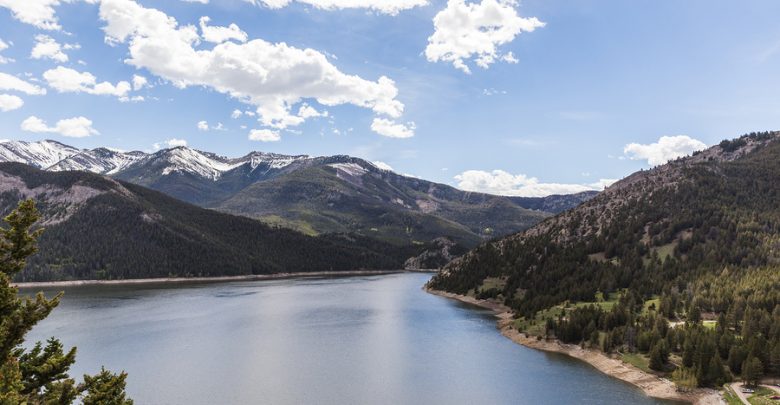 Montana.  You might know it as Big Sky Country, and you probably know that with the Rockies in the west and prairie terrain in the east, this state is a dream for outdoor enthusiasts seeking fantastic views.  But how much do you really know about Montana?  While tourism giants like Glacier National Park and Yellowstone National Park are deservedly famous, there are other lesser-known gems that are well worth visiting.  Here are some of the best-kept secrets in Montana (shhhh!).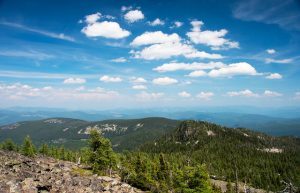 Yaak Valley
Want to see a secret rainforest in Montana?  No, we're not making that up!  It might not be well-known, but the Yaak Valley, tucked away in the northwest corner of the state in the Kootenai National Forest, is an amazing feat of biological diversity.  It's in a transitional zone between the Rockies and the Pacific Northwest, which means you can find habitats from both zones here, including temperate rainforest.  Arborealists will delight in the sheer variety of trees to be found here, which are home to an impressive list of wildlife such as wolves, lynx, mountain goats, great gray owls, grizzly bears, various species of trout, mountain lions, moose, falcons, and wolverines.  In fact, this area is so special that species present at the end of the last Ice Age still thrive here.  There's no better place to unplug and get away from it all than Yaak Valley!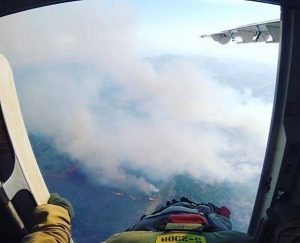 Missoula Smokejumper Visitor Center
If you've never heard of "smokejumping", you're not alone!  It was created to allow firefighters to quickly reach remote areas without roads by parachuting in to fight fires, and there's a force of 80 smokejumpers based in Missoula.  You can visit the Missoula Smokejumper Visitor Center to see an actual fire lookout from the 1930s and learn more about what these amazing men and women do to combat fires.  There are displays on smokejumping history and firefighting methods, as well as guided tours of the jump base where visitors can be taken through a day in the life of a smokejumper.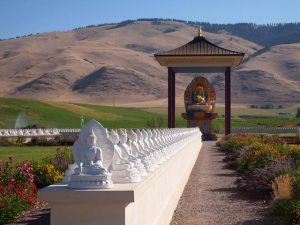 The Garden of One Thousand Buddhas
Exactly as promised, at Arlee's Garden of One Thousand Buddhas, guests will find 1,000 Buddha statues.  They're all hand-cast and arranged in a circle around the larger statue in the middle.  Do as Buddhists do, and walk clockwise around the garden.  The zen atmosphere is aided by the trees, flowers, water features and ponds dotting the garden, and of course, the incomparable backdrop of the Jocko Valley doesn't hurt a bit!  Come here to marvel at the artistry of the statues, relax among nature, or to study Buddhism at the various meditation classes, teachings, and retreats offered here.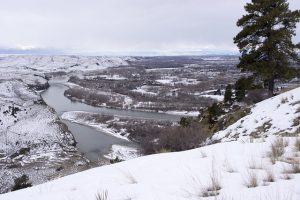 Four Dances Recreation Area
One of the best views of Billings and the surrounding area is also one of Montana's best-kept secrets.  Head to Four Dances Recreation Area, east of downtown Billings; there are stunning 800 feet cliffs that ascend from the Yellowstone River below, and the hike to the top of the bluffs is relatively easy.  Keep your eyes peeled for fish jumping out of the river, and falcon nest sites!  Over 700 acres of public land are preserved here, and the area is rich in history, too.  It's named after Chief Four Dances, who figures prominently in the religious and military history of the Crow Nation, and was used as a fasting site during the fur trade and Plains Wars of the 1800s.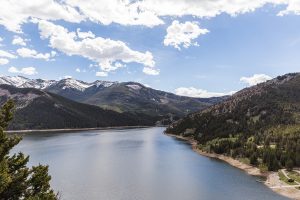 Gibson Reservoir
Tens of miles from the closest town, you'll need to go out of your way to check out the Gibson Reservoir, which is possibly why it remains one of Montana's hidden gems!  Work began on the dam in 1926, and it took three years for it to be completed.  At 199 feet high, the massive half-moon concrete dam can store 99,000 acre-feet of water.  It's an impressive sight, and even more so when you realize that it was the first dam in the country to use the trial-load method, a series of math equations (later used in the Hoover Dam) to determine stresses and strains acting upon a dam.  Math and history aside, the views here are panoramic, as the Gibson Reservoir is at the edge of the Rockies.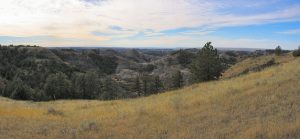 Makoshika State Park
Aspiring paleontologists, this hidden gem's for you.  Walk in the footsteps of prehistoric giants at Makoshika State Park, in the badlands of Southeast Montana, to get up close and personal with actual dinosaur remains, still in their original context.  Millions of years ago, dinosaurs roamed this area, so when you explore the awe-inspiring hoodoos, you're looking at different geological layers of history – and you might even discover the fossil remains of your favorite dino!  (Just keep in mind that digging and removing prehistoric remains isn't allowed.)  There's a visitor center, archery site, and plenty of scenic hiking and driving trails here.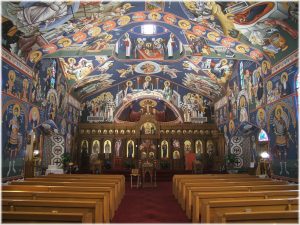 Holy Trinity Orthodox Christian Church
For a best-kept secret of a completely different sort, visit Holy Trinity Orthodox Christian Church in Butte.  Its ordinary exterior belies the extraordinary art you'll find inside!  Looking more like a church you'd visit in Eastern Europe, the walls inside this sanctuary are covered with brightly-colored depictions of the major Feast Days, and they were painted by artists from Belgrade. You can call for a tour of the church to admire the artwork in person.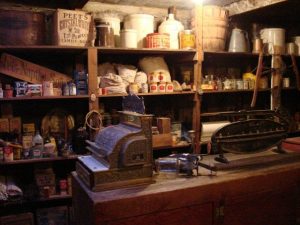 Havre Beneath the Streets
There's an entire world underneath Havre, and it's waiting for you to discover it!  Over 100 years ago, a fire almost completely destroyed the town.  But Havre's enterprising business owners didn't give up.  They rebuilt – underground!  Today, you can explore the streets hidden under Havre, and encounter an old opium den, restaurant, barber shop, bordello, saloon, and Chinese laundry, among others!  It's a fascinating glimpse into life in the early 1900s – and a testament to the resilience of those early entrepreneurs.