Vermont
You'll Be Moved by These Historic Houses of Worship
Some of the most beautiful, iconic and inspiring churches in America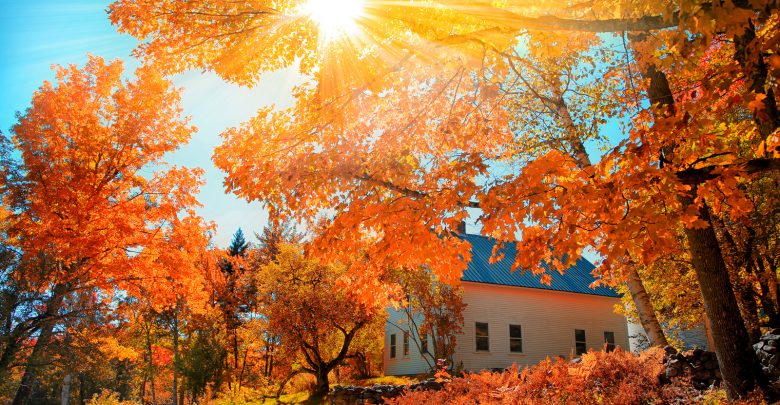 Whether you are a devotee of a particular religion or just a fan of architecture, no one can argue that there aren't some amazing church buildings in the world. If you happen to be in Vermont, you can visit some pretty spectacular specimens of religious architecture in the numerous churches that populate the state. If you're in need of a little 'heavenly inspiration,' have faith, because these six iconic old churches in Vermont will inspire you.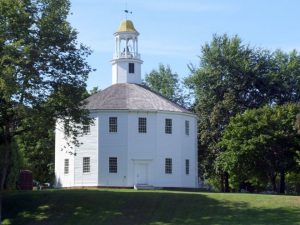 Old Round Church
The Old Round Church is a quirky piece of Richmond, Vermont's history. The rare design of the round church (built in 1812-1813) may not have been so out of place back in the day, but you'll be hard-pressed to find other 16-sided wooden meetinghouses in the modern landscape.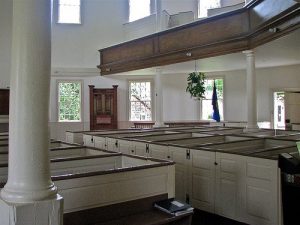 The Old Round Church was built to be both a church and a meeting place for the Town Hall. Its unusual design is a mystery to modern visitors. Some say that the builder made it round to keep the devil from lurking in any corners. Others believe that its designer and builder, William Rhodes, had a similar church in his hometown and he simply modeled the Old Round Church after it. Whatever the reason, it's worth a look for yourself. And since the historical building is still used for weddings and open to visitors, you can get up close and personal with the quaint church yourself.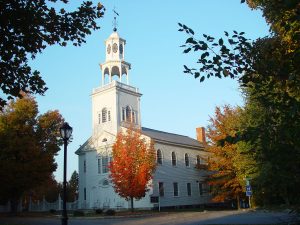 The Old First Church
The Old First Church was the first Protestant church in Vermont. Its congregation dates back to 1762 and the building as it is currently known was built in 1805. It has served as a meeting place and church for Bennington for more than two centuries, making a building that is rich in history and fascinating to visit. Built by Separatists, the Old First Church was one of the earliest icons representing the separation of church and state.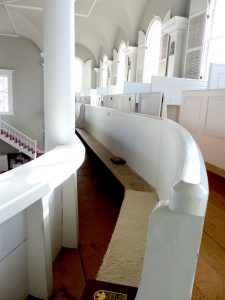 While the church's classic early-American architectural style does make it iconic, it also has something else that brings visitors in. Robert Frost's remains are buried in the church's adjacent cemetery. His poem, The Black Cottage, was read at a re-dedication of the church in 1937. Visitors to the church today can visit his grave or tour the lovely old church building during open hours. It is also still a functional church, with weekly Sunday service that is open to the public.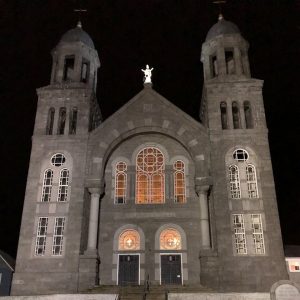 St. Mary, Star of the Sea
Newport's St. Mary Star of the Sea church is a gigantic granite wonder built to awe and inspire. The Catholic church's granite, which was sourced locally, was hand-chiseled and carefully put in place by hand. The structure itself is impressive–115 feet long and 70 feet wide–and it attracts visitors who want to photograph its lovely exterior. The church's interior is also a sight to behold, with stained glass depictions of biblical scenes as well as paintings depicting Old and New Testament scenes. This artwork was completed by a local artist and replicates the style of French artist Tissaud, including replications of some of his work.
The church features two 105-foot towers that are capped with copper. In the east tower, there are two carillon bells. The church stands out among the suburban landscape and is reminiscent of churches from Europe. To add to its grandeur, there's a silver statue of Mary situated between the two towers. It faces the lake across from the church, looking out across the land and greeting visitors who pass by.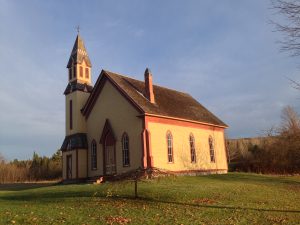 Methodist Episcopal Church
Unlike some of its larger, more grandiose counterparts, the Methodist Episcopal Church in Stannard is simple and unrefined. It is a great example of vernacular Victorian architecture. The church is also known as the Stannard-Greensboro Bend Methodist Church because of its location. It's at the town center of a rural area in Vermont that has a handful of houses and lots of wide, open spaces. The church is one of two original municipal buildings built in the late 1800s (it was built in 1888) and the other building, a schoolhouse, can both still be visited today.
The Stannard church was listed on the National Register of Historic Places in 1978. It has the look of a child's gingerbread house, solemn and simple in its design. The interior of the building has been unaltered since it was first built. It's not used for services anymore, apart from once a year, when it is opened up as part of an "old home day" celebration in Stannard.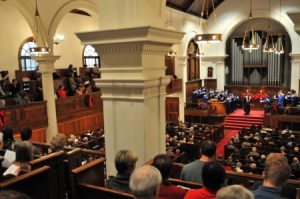 Mead Memorial Chapel
Mead Memorial Chapel looms on a hill in the middle of the Middlebury College campus, its gleaming marble columns a focal point for students, staff, and visitors to the campus. While the church itself once stood as the focal point of the Protestant faith in the Vermont town, it now serves as a piece of history and a meeting place for students and faculty members of all faiths.
While the chapel was used daily when it was first built on the college campus, it isn't so much a focal point for religious practices these days as it is as much a part of the classroom as it is a place of worship. Its architecture is a result of blending different styles, too. The basic floor plan follows a traditional New England style meetinghouse, while the facade is Greek revival temple colonnade made of marble. Even the windows and doors are slightly different, using Georgian architectural design in their creation. It's an impressive sight to see and sure to inspire if you pay it a visit.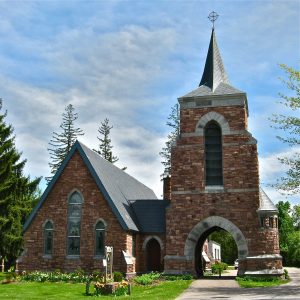 Trinity Episcopal Church
Trinity Episcopal was built in 1866, but the location was being used for services as far back as 1790. As far as architecture is concerned, the broody Gothic revival chapel-style form of the church is both impressive and inspiring. It's built of a striking red stone dug out of the quarry on Shelburne Bay Road. The church's stained glass windows are Tiffany, and its nave is stenciled in gold leaf. The interior of the church is as impressive as its exterior, but you'll have to plan a visit carefully since the church is still used for services throughout the week.