Texas
Sun, Sand and Surf: Great Beach Weekend Getaways in Texas
You'll love these options for enjoying the ocean scene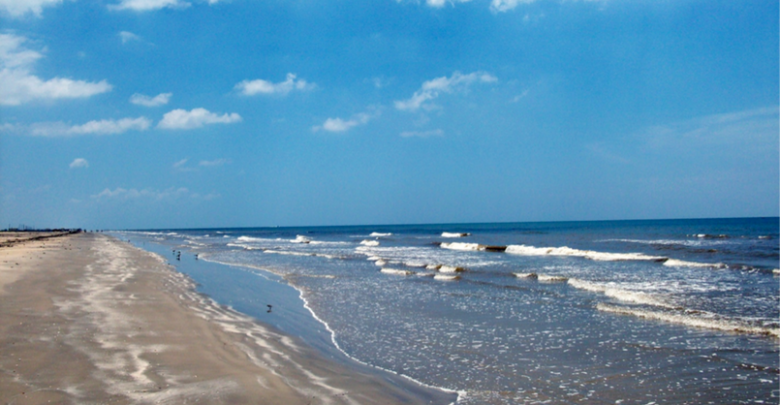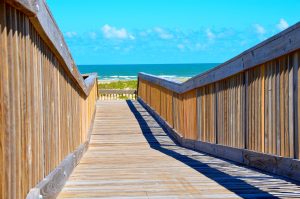 One of the best things about Texas is the fact that it is full of awesome things to do and see. From big cities to tiny towns, the sights are varied, interesting, and always fun. Of course, one of the very best things to do in Texas is visiting the beach. After all, who doesn't like a weekend spent relaxing in the sun, jumping in the waves, and building sandcastles?
Are you looking to spend your weekend having some fun in the sun by the sea? If so, you may be wondering where to do that. Fortunately, there are plenty of options here in the Lone Star State, and every single one is fantastic!
Galveston Island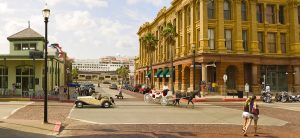 Let's begin with Galveston Island. This adorable little beach town is located just 45 minutes south of Houston, making it an incredibly convenient getaway for residents of the city. It's quaint, full of things to do and see, and even has an interesting history.
Where to Stay
Obviously, you'll need a place to stay once you get down there, so let's talk lodging. There are several really great options in this tiny beach town, but we've listed our favorites below: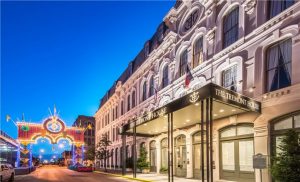 The Tremont House
This beautiful 4-star hotel dates back to the 19th century. It is located in the historic Strand district, and is within walking distance of food as well as entertainment.
Best Western Plus Seawall Inn & Suites by the Beach
A fairly simple hotel, Best Western Plus Seawall Inn & Suites by the Beach is a great option for those on a budget. Not only is it super affordable, it's also well-reviewed and located right next to the beach
What to Do
Beach time is a must when visiting Galveston. That said, there are plenty of other things to do. Here are our recommendations:
Galveston Island Historic Pleasure Pier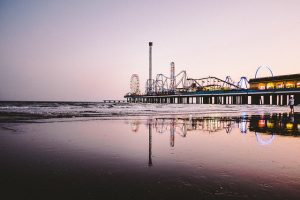 A beach-day fun spot, Pleasure Pier is always a great choice. Several classic rides run throughout the day and night, and the carnival games are always a hit. Best of all, the experience is rather affordable, making this an awesome option for families.
Moody Gardens
The ultimate botanical garden, Moody Gardens is a great way to take a break from the beach, learn something new, and have a great time. Animals make themselves at home among the beautiful plants on display, and the aquarium adds to the fun.
Tall Ship Elissa
If maritime history interests you at all, you'll enjoy Tall Ship Elissa. This 1877 ship is certainly a sight to behold, and the self-guided tour offered is quite educational.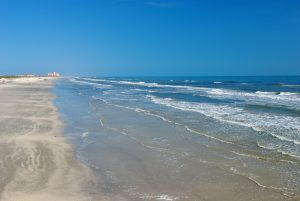 South Padre Island
Head to the south tip of Texas and you might just find yourself in South Padre Island. This gorgeous island offers travelers beautiful soft sand and some of the prettiest sunrises you'll ever see. This is the perfect place to go to get in some much-needed rest and relaxation.
Where to Stay
Wondering where to stay on this amazing island? The options below are some of our favorites. No matter what kind of accommodation you're looking for, you're sure to find something in South Padre Island: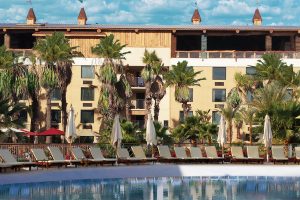 Schlitterbahn Beach Resort
The perfect resort-style option, Schlitterbahn Beach Resort is a beautiful hotel. It offers plenty of upscale amenities and is located on Schlitterbahn property, meaning finding the fun is an absolute cinch.
Ramada by Wyndham & Suites South Padre Island
A more affordable option is the beachfront Ramada. This basic hotel is clean and comfortable, and offers guests a very appealing price tag along with an ideal location.
What to Do
Wondering what to do when you aren't relaxing on the beach? The following are some awesome options!
Sea Turtle Inc
Sea turtles are amazing creatures, and you can learn all about these beautiful ocean animals at this super cool attraction. Who knows? You may even have the chance to get up close and personal with one of these marine animals.
South Padre Island Birding and Nature Center
Another super cool opportunity to learn about some amazing creatures can be found at this nature center. Special walks and talks happen on a regular basis, and the location is ideal for bird watching.
Schlitterbahn Water Park
Thrill-seekers will adore the awesome Schlitterbahn Water Park. The resort offers both indoor and outdoor attractions depending on the season, meaning they can remain open year-round.

Corpus Christi
Nestled between Galveston Island and South Padre Island is Texas' biggest beachside city, Corpus Christi. As you might imagine, this relatively large city offers plenty to see and do and is the perfect place for those who prefer to be on the go. From bustling beaches to exciting nightlife, Corpus Christi really has it all.
Where to Stay
With so many lodging options to choose from, you may be overwhelmed by the prospect of choosing one. Luckily, we've done the work for you!
Omni Corpus Christi Hotel
A lovely 4-star hotel, Omni Corpus Christi Hotel is the perfect upscale hotel. With tons of awesome amenities, a few different onsite eateries, and a wonderful location, you'll want for nothing during your stay here.
Fairfield Inn & Suites by Marriott Corpus Christi
Travelers looking for something a bit more economical will appreciate Fairfield Inn. This laid-back hotel offers a great, beachside location, suites large enough for the whole family, and amazing service.
What to Do
Hitting the beach is always a fun idea. That said, you may want to have a few other options to choose from. These are the ones we love:
Texas State Aquarium
An incredible aquarium with a huge variety of ocean life, this attraction is well worth a visit. Petting stations allow visitors to touch certain animals, and several areas have been remodeled, giving the place a lovely modern look.

USS Lexington
Anyone with any interest in military history will enjoy this attraction. Self-guided ship tours, a wonderful museum, and 3D educational movies all come together to create a memorable experience for everyone in your group.
Corpus Christi Harbor Bridge
During the day, Corpus Christi Harbor Bridge is quite the sight to see. However, nighttime is when the bridge really comes to life. After dark, the bridge displays a colorful light show that lasts the whole night long!