Texas
The Perfect San Antonio Weekend in 7 Easy Steps
Where to go, what to do -- in the right order
What's the ideal plan for taking family to San Antonio for the weekend? Most people know of the main attractions, but where should you stay and where should you eat? From the Alamo to killer whales, here's a great schedule to get the most out of a couple of days in this scenic, historic and fun city.
Friday
Step 1: Check in to the Omni Hotel. Our favorite hotel on the Riverwalk, the historic Omni La Mansión del Rio uniquely combines Spanish colonial architecture, European style, and modern amenities. Situated along the world-famous River Walk on the banks of the picturesque Paseo del Rio, the hotel is walking distance to many of San Antonio's most popular sights and sounds, including the Alamo, El Mercado, the La Villita Historic Arts Village, the Spanish Governor's Palace, the San Antonio Convention Center and other well-known landmarks. If you can afford it, the Four Diamond Award-winning Omni La Mansión del Rio is the place to stay in River City.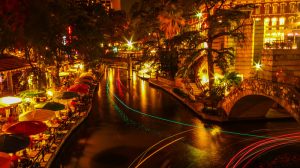 Step 2: Stroll and cruise the famous River Walk.  There are several places to grab an adult beverage, and don't feel limited to drinking margaritas when you have so many choices. If you are a beer connoisseur, head to The Yardhouse and try one of their seemingly unlimited beer selection. Want to ride down the river on one of those colorful tour boats? You can buy tickets ahead of time on the Go Rio Cruises website, or at one of their three kiosks on the River Walk. Either way, just take in the sights, sounds, and tastes in one the most "European" experiences in America.
Saturday
(Before getting started, walk a block or two and visit La Panadeira Bakery Cafe for the best coffee, breakfast sandwiches and pastries in San Antonio. Sorry, Starbucks — not today.)
Step 3: Visit The Alamo. Originally known as Misión San Antonio de Valero, The Alamo is a museum in the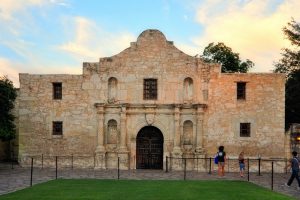 Alamo Plaza Historic District, and the most iconic symbol of Texas. The historical site of the legendary siege — the Battle of the Alamo in 1836 — later depicted by the likes of John Wayne, the mission/museum is open to tourists most of the year. This historical site is just off the River Walk in downtown, and is great for adults and children alike. The story is stirring, and the tour guides and videos are super informative.
Step 4: Take a double-deck bus tour. Why a bus tour?  There is so much more to San Antonio than the Alamo and the River Walk, and you can cover a lot more ground this way. There is a very interesting area called The Pearl Brewery Complex — an old brewery transformed into an array of interesting shops, restaurants, and bars, along with the amazing Emma Hotel.  The bus will carry you to the San Antonio Museum of Art, Buckhorn Saloon, Texas Ranger Museum (toughest lawmen in the country), Spanish Governor's Palace, El Mercado (a must-stop for those souvenirs), Tower of the Americas — just to name a few stops. Plan on several hours for this tour. You can hop on and hop off at all the stops, but make note of the interval between buses.
(Side note: The Pearl is a terrific place to hang out and/or have lunch, if you want.)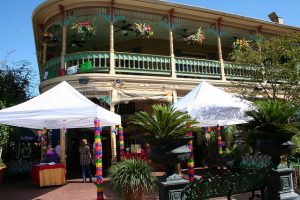 Step 5: Check out El Mercado.  Don't have time for a trip to Mexico?  You can get the next best thing at El Mercado. Enjoy a meal at Mi Tierra Cafe and Bakery. Expect a wait at peak dining times. While you wait for a table, pick up some pastries for tomorrow's breakfast. Dad, you aren't interested in shopping?  You can grab a cold drink at  La Margarita Restaurant or a glass of wine at The Rustic Grape Wine Cellars.
Step 6: Uber to dinner at Rosario's.  This is authentic Mexican food — no chimichangas on this menu — with a great margarita selection. Local food critics have consistently voted Rosario's "Best Mexican Restaurant" in San Antonio. Go ahead and try the Cocorita.
Sunday
Step 7: Take the family to one of San Antonio's amusement parks for the day.  Okay, now it's time for some thrills. Head to Six Flags' Fiesta Texas for a screaming day of roller coasters and amusements, or visit one of the nation's only three SeaWorld parks for a great time of shows, rides and getting up close & personal with amazing marine life. If steep drops and big sharks aren't your thing, take a Segway tour downtown. There are several options in the vicinity, with prices as low as $26 per person. It's a unique way to take in any downtown area.
No matter what your schedule is, San Antonio just might be the king of family weekend destinations. Have fun, and if it's summer, don't sweat the sweating. 🙂