Iowa
You'll Find Waterfront Fun and Food in the Iowa Great Lakes Area
The best ways to enjoy Okoboji and all its friends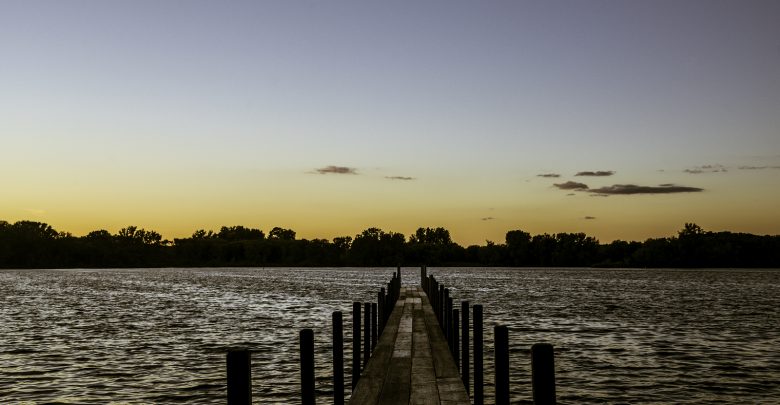 The Iowa Great Lakes in Northwest Iowa is a fun and exciting area to visit and a very popular destination for both locals and tourists alike. It's not only enjoyable for those looking to have fun on the water, but entertaining for visitors looking for an evening out, a great meal or an unforgettable summer vacation.
This beautiful area consists of three main lakes – West Lake Okoboji, East Lake Okoboji, and Spirit Lake – plus multiple smaller lakes like Minnewashta Lake, Upper and Lower Gar Lakes and Center Lake. The lakes are surrounded by several small towns – Spirit Lake, Milford, Arnold's Park, Okoboji, and West Okoboji – all offering fun and interesting things to keep you entertained.
If you're planning a trip to the Okoboji area, here are some things you won't want to miss: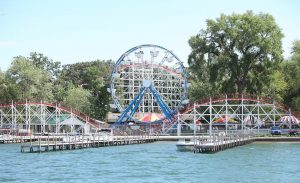 Arnold's Park Amusement Park
This lakeside park is an iconic Iowa gathering place for family fun featuring a classic wooden roller coaster and many popular carnival-type rides like a carousel and a log ride. They also feature bumper cars, a go-kart raceway, and a funhouse. You can also ride the steamship-like Queen II for a boat tour of beautiful West Okoboji and hear interesting history and information about the lakes area. Before you leave, be sure to stop at one of the most famous places around the lakes area, the Nutty Bar Stand for ice cream or the yummy Nutty Bar itself.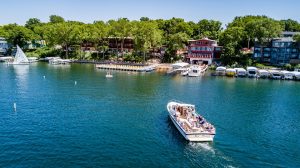 Enjoy your stay
There are many options for spending time here including resorts both on and off the lakes, hotels, and campgrounds. If you're planning to visit during the summer, you'll want to plan ahead as these months are busy. On the West Lake, try Village West Resort, Crescent Beach Resort or Fillenwarth Beach Resort. On the East Lake, try Trigg's Bay Resort or Bridge's Bay Resort. Bridge's Bay is also a water park hotel open all year round featuring multiple pools, a zip line and two large restaurants. Off the lake, check out Okoboji Commons or Arrowwood Resort and Conference Center, both centrally located in Okoboji.

Have some fun on the water
The lakes are abundant in this area, so there are many options for spending time on the water, be it swimming, boating or paddling. There are many public beaches open for swimming including more popular options like Terrace Park Beach, Emerson Bay State Park and Beach, Pike's Point State Park, Arnold's Park Beach or Marble Point State Park. If you don't have your own watercraft but want to get out on the lake, there are lots of choices in the area to rent the craft you crave. Area shops rent speed boats, jet skis, pontoon boats, kayaks, stand-up paddle boards, floating mat pads or anything else you might be looking for water related.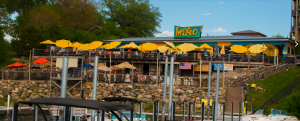 Grab a meal or treat
You won't believe the selection of restaurants and bars in this area – there are so many delicious choices you'll have trouble deciding where to go. Many are accessible by boat which makes it all that much more fun. Some of the more popular lakeside choices are the Ritz Bar for lakeside drinks, The Okoboji Store for a burger and fries, the O'Farrell Sisters for breakfast and lunch, Maxwell's for fresh seafood and the Dry Dock where the East and West Lakes meet. On the East Lake, Bracco's is a good choice for a meal in a Caribbean atmosphere where you can eat lakeside with a beautiful view. Off the lake, enjoy Minerva's for an upscale meal or the Koffee Kup Café for breakfast and lunch. Hey, Good Cookies is a fun stop for cookies, coffee and bakery treats and of course, you have to try the Taco House in Milford. It's so popular with the locals you are likely to wait a half hour or more for your food, but it's well worth the wait.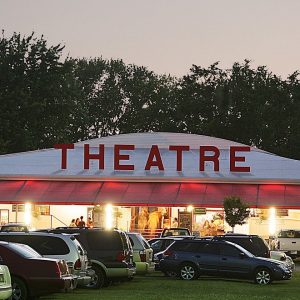 Recreation and Entertainment
The options for recreation and entertainment in Okoboji are endless – you'll find whatever you might be looking for here. For starters, many enjoy the Okoboji Summer Theater for excellent shows and a fun night out. Golf is also a popular pastime here at either Emerald Hills or Brooks golf courses. If mini golf is more your style, check out Treasure Village Ranch Okoboji or Pirate's Cove. For a touch of nature, visit the Lakeside Lab for outdoor exploration and classes, or the Gull Point State Park on the west side of the West Lake for a great place to camp or enjoy the public beach. If biking is more your thing, there are multiple bike trails in the area to either bike around the lakes or just make your way through town.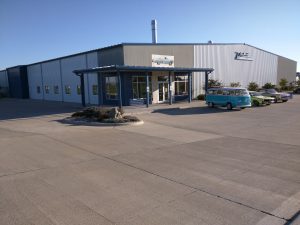 Okoboji Classic Cars
This museum features classic cars from years gone by in a setting that represents past lakes area stores and icons like a replica of the former Roof Garden. This is a popular stop for visitors as the cars here are in mint condition and so fun to see. You can also take a tour to learn about the cars and local area history.
Shopping
You can't miss The Three Sons shop in Milford south of the lakes area. Just looking from the outside, you'll be surprised by what you find on the inside. They offer a huge selection of upscale and name brand clothing and shoes, plus a large selection of "University of Okoboji" gear. The University exists only in theory, but is quite popular and the "University" sponsors many local events. There are many local and unique shopping choices in the area like the Barnswallow, an Okoboji staple offering gifts, books, clothing and unique finds. You'll also want to check out the Central Emporium Shops just off the West Lake for t-shirts, sunglasses, candy and clothing and Mary's Gift Shoppe in Spirit Lake for home décor.
The Iowa Great Lakes is a destination you won't want to miss. With so much to offer, you're sure to find something to keep you entertained. If you've ever thought about visiting Okoboji, now's the time – your family will love it!