Missouri
Your Gateway to the Best Summer in St. Louis
5 Places You Should Go in St. Louis This Summer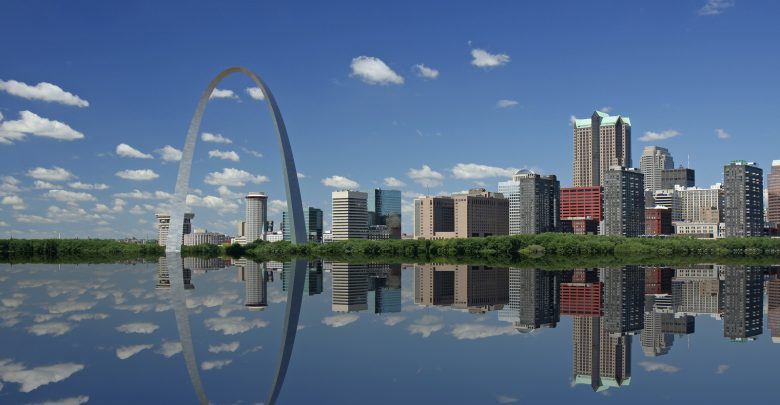 Summer is a time of sunshine and rejuvenation, of outdoor exploration and revelry.  It's a time when Midwesterners shake off the effects of a cold, gray winter to emerge from their climate-imposed indoor exile to re-assimilate to society through activities and events best enjoyed under the sun.  The following destinations are some of St. Louis' must see summer attractions, each of which can be experienced almost entirely outdoors.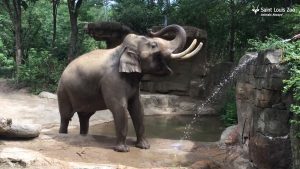 St. Louis Zoo
Occupying 90 acres of Forest Park, this iconic attraction features over 16,000 wild animals from more than 600 different species, many of which are threatened or endangered.  From its humble beginnings as a walkthrough flight cage at the 1904 World's Fair to the inception of the Zoological Society of St. Louis in 1910, the organization today stands dedicated to the preservation of these species through conservation efforts which include research studies, breeding programs, and educating the public on how they can do their part to improve their surrounding environment – whether it be planting a butterfly garden, purchasing forest-friendly products, or conserving water usage.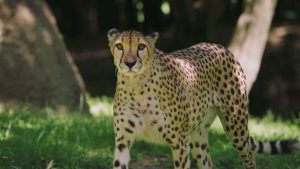 Some of the more exotic offerings housed at the zoo include puma, babirusa (small jungle pigs found in the Indonesian isles), and the black rhinoceros – a critically-endangered species with an estimated current population of just over 5,000.  Admission to the zoo is completely free (yes, free!), making it one of the few zoos in the country to waive an entrance fee in an effort to encourage visitors to return as often as they'd like to learn more about the amazing creatures housed therein.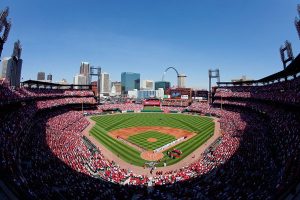 Busch Stadium
What says summer more than a day spent at the old ballpark?  This Midwest institution, located adjacent to the site of the original Busch Stadium, was opened in 2006 and has since played host to the MLB All-Star Game as well as three World Series (including in its inaugural season).  It remains a destination for baseball fans from all over the country, not just the devoted fans of the hometown Cardinals – one of the most storied franchises in the history of the sport.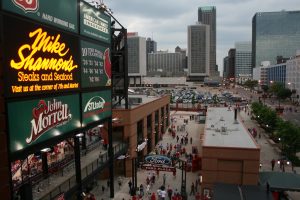 While enjoying the action on the field, guests can choose from an abundance of concessions, which have evolved from the standard peanuts and cracker jacks to more exotic offerings including beef brisket sandwiches, fried mini donuts, and smoked chicken legs.  Additionally, while the stadium does stock a wide range of Anheuser Busch products, it also mixes up a collection of premium cocktails and frozen margaritas – the perfect beverage to help keep cool on a warm midsummer's eve.  Fans who aren't yet ready for the big league beverages can instead opt for souvenir slushies or soft serve spiraling out of a mini redbird helmet.  During games, visitors can also stop by the Cardinals Hall of Fame and Museum, which houses several galleries worth of memorabilia and exhibits and remains open through the seventh inning.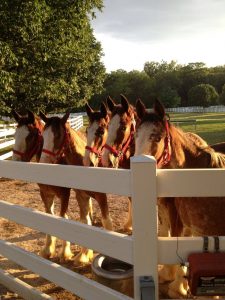 Grant's Farm
This longtime animal reserve was once owned by President Ulysses S. Grant prior to his taking office and today houses the sole surviving structure built by a commander in chief before assuming the presidency.  The two-story cabin, named "Hardscrabble," was constructed by Grant in 1855 and later moved to another part of the property.  At the Tier Garten, children can ride the carousel, feed the goats, or observe any number of other animals, including lemurs, wallabies, and elephants.  A tram tour of the Deer Park allows guests to view even more of the farm's denizens, which range beyond the area's titular deer to include more worldly species such as the European Black Buck Antelope and African Zebra.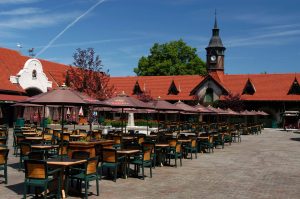 As the farm is currently owned by Anheuser Busch, many of the company's famous Clydesdales can also be viewed in the pastures or stables, located at The Bauernhof – which also houses the famous carriage collection and encompasses a 19th-century Bavarian-style courtyard where guests can grab a bite to eat from the Brat Haus.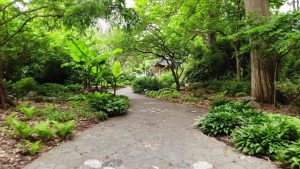 Missouri Botanical Garden
Occupying nearly 80 acres within the greater St. Louis area, this urban oasis has been operating for over 160 years, making it the country's oldest botanical garden – a distinction which has earned the site National Historic Landmark status.  The property is divided into several different areas, including a 14-acre Japanese Garden that celebrates the culture and tradition of the region as well as a Children's Garden, which includes interactive activities that encourage kids to learn through exploration.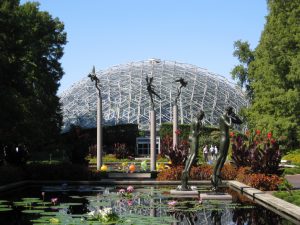 At the Tower Grove House, located in the Garden's Victorian District, visitors can tour the restored country home of founder Henry Shaw and view many of the original 19th-century furnishings.  The crowning feature of the Garden, however, would have to be Climatron, which sounds like something out of a Transformers movie but is actually a geodesic dome, and the first of its kind to be used as a conservatory.  With no interior support system, it allows for maximum light coverage to shine down upon the more than 2800 tropical plants contained therein.
Laumeier Sculpture Park
At the time of its founding in 1976, there weren't many (if any) places in the country dedicated to combining the arts and nature in such a unique way, creating an indelible outdoor experience for all who would come to visit this open-air museum on the outskirts of St. Louis.
Here, guests will find 60 large-scale sculptures scattered throughout the 100-acre park, with perhaps its most iconic piece being The Way.  Standing 65-feet tall and occupying a 100-foot diameter, this modernist construction features eighteen bright red salvaged oil tanks and was erected on site by noted Russian-American artist Alexander Liberman in 1980.
A series of temporary exhibits highlight local artists, such as Carlos Zamora: cART and examine the impact of color combinations through their marriage with material and media with How We See:  Materiality and Color.  In keeping with the mission of melding the arts with nature, many of the sculptures can be viewed by following a series of hiking trails that wind their way through the park, which combined total a right around 1.5 miles in length.