New Mexico
Here's the Perfect Plan for a Weekend in Santa Fe
It's one of our favorite spots in the Southwest, and you need to do it right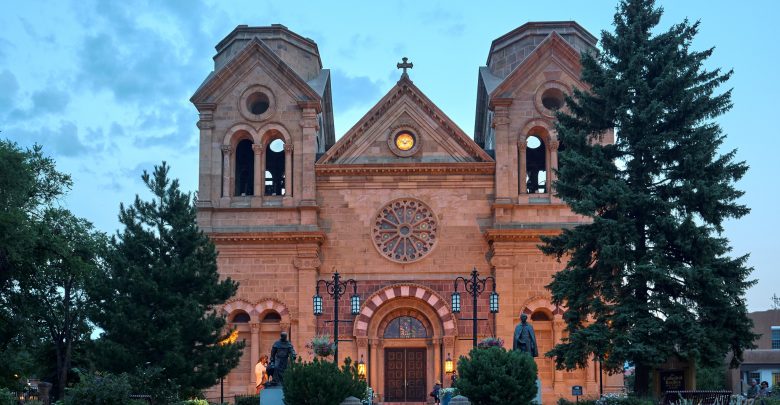 If you've never experienced the magic of Santa Fe, it's high time you did. This adorable desert mountain town is colorful, artsy, and full of personality. From fun street vendors to local art galleries, there's always something new to check out on the streets of Santa Fe, and the coffee shops and restaurants are out of this world.
If you're heading to Santa Fe soon, you may be wondering what to do and see while there. Honestly, you could do almost anything and still have an enjoyable time. That said, we do have some favorites.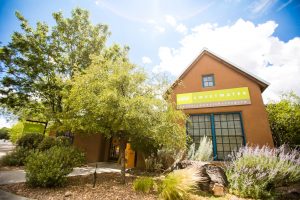 Start the Day with Breakfast at Sweetwater Harvest Kitchen
From the traditional eggs and bacon to more interesting dishes such as the orange cardamom spelled-wheat pancakes with chia seeds, this amazing breakfast spot truly has something for everyone. Everything served is locally sourced and many things are vegetarian, vegan, and/or gluten-free. By starting your day here, you can be sure you're starting your day off right.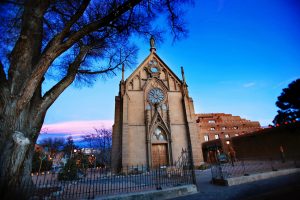 Gaze in Awe at Loretto Chapel
A beautiful little old church, Loretto Chapel is a must-see while in Santa Fe. The spiral staircase here has a miraculous past that you will definitely want to learn about, and the history behind the place is awe-inspiring, to say the least. Be sure to make time for this gorgeous gem!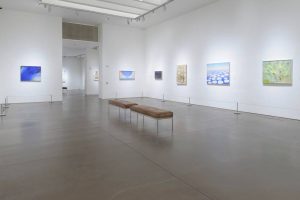 Explore Georgia O'Keeffe Museum
A lovely gallery with over 3,000 works of art, the Georgia O'Keeffe Museum is a wonderful place to spend part of any day. The museum is dedicated to artist Georgia O'Keeffe, and the vast majority of the art found here was created by her.
Special events and rotating exhibits keep things fresh and interesting at this small attraction, and many people find themselves returning time and time again.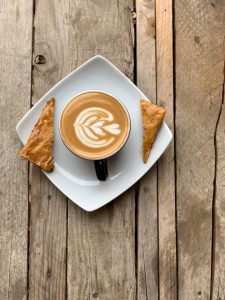 Grab a Coffee at Iconik Coffee Roasters
By mid-morning, you'll probably find yourself in search of a cup of coffee. Lucky for you, Santa Fe has plenty of fabulous coffee joints.
One of our favorites is Iconik Coffee Roasters. This local roastery and coffee house serves up a mean cup of joe, no matter what your coffee tastes might be. They also have plenty of seating and some light food options should you feel the need to sit for a bit.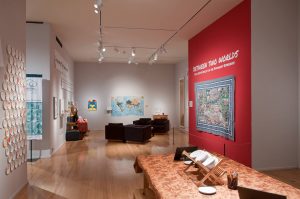 Check Out the Museum of International Folk Art
Another great Santa Fe art museum is the Museum of International Folk Art. Here you'll find beautiful artwork from around the world. The museum represents a number of diverse cultures and helps visitors develop an appreciation for the customs and artwork of others.
Want an even more exciting experience? Visit during one of the museum's special events. They have several throughout the year, and each one is educational and lots of fun for art fans.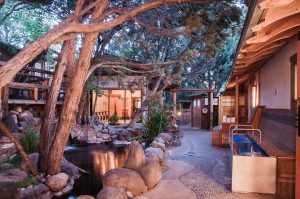 Relax in Santa Fe Hot Springs
Ready to relax? Santa Fe Hot Springs is the place for you. The springs here are absolutely wonderful, and in many cases can even be healing thanks to the mineral content of the water. In fact, many people travel great distances to experience bathing in these amazing warm waters. Considering this, they must be worth a visit when you're in the area already. The best spot, in fact, might be one of the most relaxing spots on all of Planet Earth: Ten Thousand Waves Japanese Spa & Resort. This hot springs spa gets rave reviews, and has everything to offer the relaxation-seeking traveler.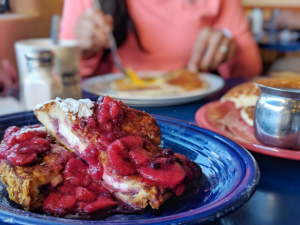 Have Lunch at The Pantry
A community staple, The Pantry might not be fancy, but they sure know how to serve up a delicious meal. With numerous regional options, this little eatery will give you a true taste of New Mexico. People love the brisket burrito, and many say the meatloaf is easily as good. In any case, we are certain you'll enjoy the food as well as the friendly staff at this local favorite.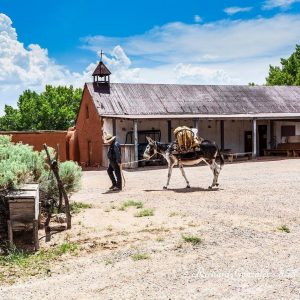 Visit El Rancho de las Golondrinas
Ever wonder about the history of this beautiful area? El Rancho de las Golondrinas is a living history museum that helps visitors get a better understanding of that very thing.
The museum was actually a "rancho" which was built in the early 1700s and provided goods for trade and a resting stop for weary travelers. These days, visitors can visit to learn more about the day-to-day life on this rancho. This is an exciting and hands-on approach to learning about history that is well suited for guests of all ages.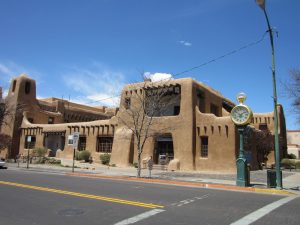 Wander the Santa Fe Plaza
As mentioned earlier, there is always something to see on the streets of Santa Fe. One of the best places to experience these goings-on is Santa Fe Plaza. As you might expect, this plaza can be found right in the middle of town and is a gathering place for vendors, musicians, and other artists. Cute, locally owned shops and eateries line the streets, and one can easily spend hours wandering around here.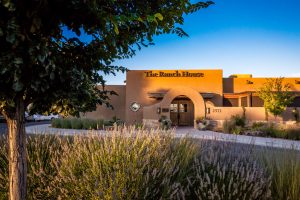 Enjoy Dinner at Ranch House
Ready for dinner? If so, it's time to head to Ranch House. This is an excellent barbecue restaurant with a menu that will blow you away.
From the incredibly juicy bison burger and perfectly cooked steaks to the flavorful chicken and tender BBQ meats, there isn't an entree on the menu we don't enjoy. Add some seriously amazing sides such as the waffle sweet potato fries, green chile cornbread, and Yukon gold potato salad, and you'll have a meal fit for a king.
Of course, every delicious meal should be finished off with an amazing dessert. Luckily, Ranch House has you covered there as well.
With so many amazing things to see and do in this tiny town, you might find that you need more than one weekend to do it all. For this reason, we highly recommend planning a second trip. After all, one can never have too much Santa Fe magic.