New Mexico
Unique Art, History, and Science Experiences in New Mexico
You'll enjoy these 5 museums in our state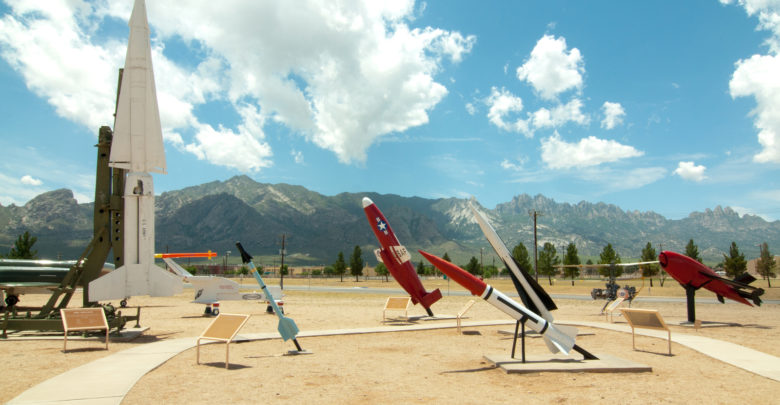 The Southwestern region of the United States is home to some of the most unique landscapes and natural wonders that draw many travelers in each year no matter the season. New Mexico is a popular destination for many travelers thanks to its beautiful combination of urban cities like Albuquerque and vast desert regions like the Chihuahuan Desert. In addition to the natural wonders found in the state, there are also plenty of locations that celebrate the history of the region, art, science, and more.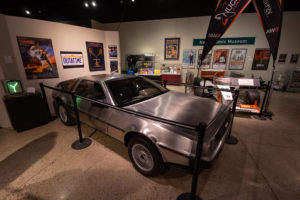 The museums of New Mexico celebrate a wide array of topics and knowledge, and travelers should make it a point to visit some of them during their travels. Here are five museums in New Mexico that all travelers in the state should add to their lists.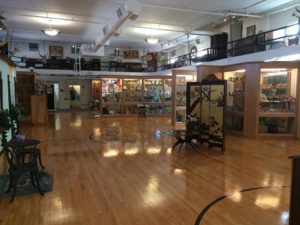 Deming Luna Mimbres Museum
The Luna County Historical Society runs a wonderful museum in Deming, New Mexico that features exhibits highlighting the lives of the citizens of the town and the Mimbres Valley. The Deming Luna Mimbres Museum is housed inside the historic National Guard Armory which was constructed in 1916 and purchased from the state in 1977. In 1978 the National Guard Armory was declared a State Historic Site and has since received improvements and remodeling to create the museum that travelers can enjoy today.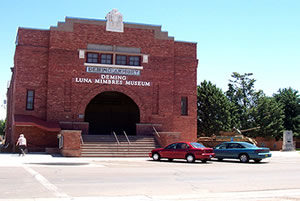 The exhibits featured in the Deming Luna Mimbres Museum aim to celebrate the day to day lives of the local citizens by featuring items such as paintings, machines, tools, dolls, clothing, and more. Some highlights of the museum include an antique washing machine from 1921, a collection of over three hundred dolls, a Diamond-A chuck wagon, and dozens of paintings in the art gallery. Admission is always free and the location is open Monday to Saturday each week making the Deming Luna Mimbres Museum a wonderful option to explore!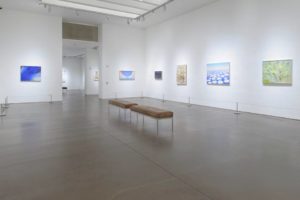 Georgia O'Keeffe Museum
Santa Fe, New Mexico is home to an amazing museum that celebrates the life and work of one of modern times' most famous artists. The Georgia O'Keeffe Museum tells the story of the artist who was originally born in Wisconsin. After establishing herself as a popular artist, O'Keeffe traveled to New Mexico for the first time in 1929 and was so inspired by the landscapes and local art that she spent much time in the state over the next twenty years of her life and ultimately made it her permanent home in 1949.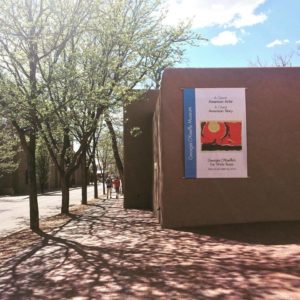 While O'Keeffe died in Santa Fe in 1986, her life and legacy live on in the Georgia O'Keeffe Museum. Visitors to the location can explore her works in many different styles including paintings, pastels, watercolors, and more from the entire span of her career. Featuring nine galleries that each focus on a period of O'Keeffe's life such as O'Keeffe's New Mexico and Georgia O'Keeffe at Lake George, 1918-1928, visitors can move through her lengthy career and truly appreciate the evolution of her work.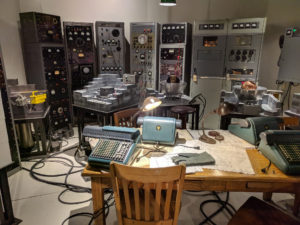 The National Museum of Nuclear Science and History
Families traveling through New Mexico who find themselves spending time in the city of Albuquerque should plan on enjoying a unique and entertaining museum that all ages will enjoy. The National Museum of Nuclear Science and History was first established in 1969 at the Kirtland Air Force Base to educate visitors about the Atomic Age.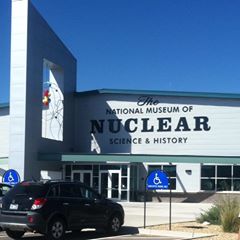 After September 11, 2001, the museum relocated to Albuquerque due to new safety measures on the base and currently welcomes visitors each day. The exhibits at The National Museum of Nuclear Science and History aim to fully cover the history and future of nuclear science through various approaches. Visitors to the museum can enjoy browsing exhibits such as BUFF: The B-52 Story, What's Up With U, Critical Assembly, the Secrets of Los Alamos 1944: An Installation by Jim Sanborn, Nuclear Medicine, Nuclear Waste Transportation, Uranium; Enriching Your Future, and more. Those traveling with children will especially enjoy Little Albert's Lab where various concepts of physics are explained through hands-on activities. The National Museum of Nuclear Science and History in Albuquerque is a must-do for any traveler spending time in the city!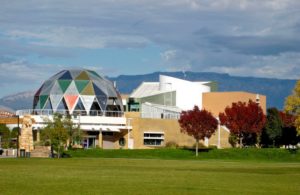 Explora Science Center and Children's Museum of Albuquerque
Another wonderful museum that is perfect for those traveling with children can also be found in the city of Albuquerque. The Explora Science Center and Children's Museum of Albuquerque focuses on educating all visitors about various forms of science through hands-on exhibits and exploration. While the museum is obviously geared towards children, each exhibit is designed so that visitors of all ages can enjoy and interact.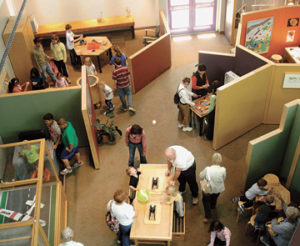 Some of the current exhibits include Airworks where such items including rockets and helicopters can be explored, the Water Flow Patio where Lego blocks can be used to change the directional flow of water, and engineering Gravity where ramps and balls can be used to explore the principles of gravity. There are also exhibits where guests can bounce, climb, investigate and more while learning about electricity, microscopes, bubbles, perception, light, and more. The Explora Science Center and Children's Museum of Albuquerque is open seven days a week and is a great museum to explore in the state of New Mexico!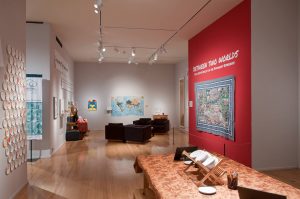 Museum of International Folk Art
New Mexico is home to some amazing folk art that has been created using various modes and mediums over the years and travelers who are spending time in Santa Fe can visit a museum that celebrates the genre. The Museum of International Folk Art originally opened its Bartlett Wing in 1953 after artist Florence Dibell Bartlett gifted the building and her own art collection of over twenty-five hundred works to the people of the state of New Mexico.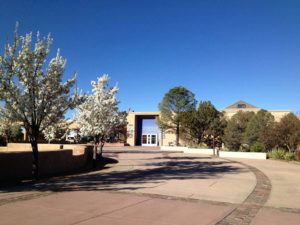 Over the years, the museum has continued to grow with the addition of new wings and areas, and today features impressive exhibits and galleries showcasing some amazing art. Current exhibits at the Museum of International Folk Art include Alexander Girard: A Designer's Universe, Girard's Modern Folk, Community through Making From Peru to New Mexico, A Gathering of Voices: Folk Art from the Judith Espinar and Tom Dillenberg Collection, and Multiple Visions: A Common Bond. The Museum of International Folk Art is an amazing location to explore and definitely worth visiting while in New Mexico!