Virginia
Wines with a View! Check Out These Vineyards in the Shenandoah Valley
A tour of the best wineries in this part of Virginia.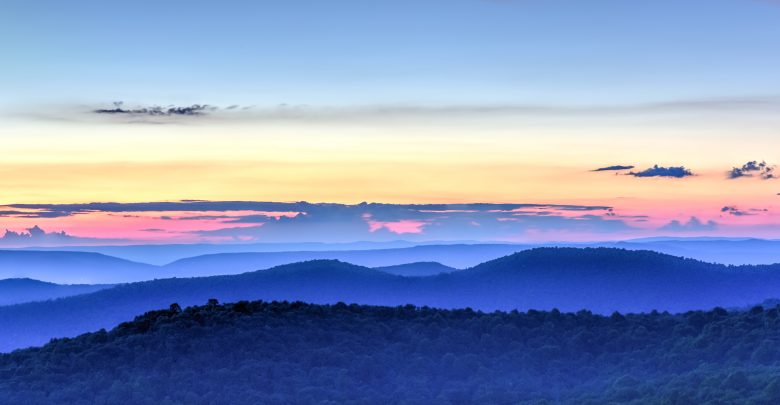 When you think wine you might think California, but Virginia has been producing wine since the 17th century. Virginia is one of the largest producers of wine and the Shenandoah Valley is the place to visit when you're in the mood to take a tour of some amazing wineries. There are so many amazing wineries in the area but here are a few that just can't be missed.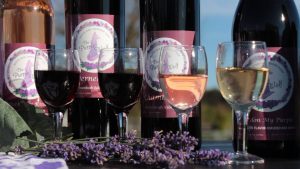 Purple Wolf Vineyard
Located in Harrisonburg, Virginia this winery can be found at the beautiful White Oak Lavender Farm. If you visit during their growing season the first thing you're going to notice is the smell and beauty of the lavender all around you. Purple Wolf Vineyard offers a little bit of everything for your visit, including a small petting zoo, a duck pond, distillery and a variety of other features that make for a truly unique stop. With guided tours of the lavender farm (when the season is right), you can also shop for products produced on the property. The addition of the winery has made them really stand out in the area. All of Purple Wolf's wine is produced from premium Virginia grapes and is infused with — you guessed it — lavender. There are three outdoor bars and an indoor bar so you can enjoy tastings of their wine year-round, regardless of the weather.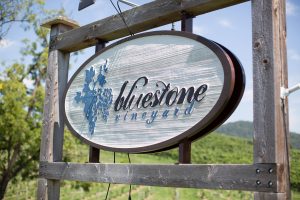 Bluestone Vineyard
In the center of the Shenandoah Valley, Bluestone Vineyard gets its name from the "bluestone" — a type of limestone found in the local soil. This family-owned winery has been in business since 2008, but the owners have been growing grapes and making wine for their own use for much longer, so you know you're going to get a great bottle of wine when you visit. This state-of-the-art winery is built on land that dates back to the 1800's and they've done everything they can to preserve the history of their property. Their tasting room is located at the top of a magnificent hillside that allows you one of the best views of the beauty that is the Shenandoah Valley. They have comfortable outdoor seating that is designed for use in all seasons and they frequently offer special events that make them one of the must-visit wineries in the area.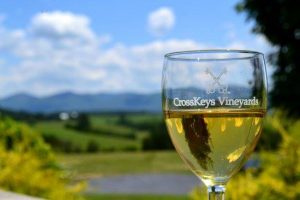 Cross Keys Vineyard
With an amazing view of Massanutten Mountain, this winery first opened the doors of its tasting room in 2008. The owners took a forgotten and overgrown piece of land and turned it into a thriving vineyard where they grow all of the grapes for their wine. Inspired by the Cross Keys Tavern, the family that owns Cross Keys has created a place where people can relax and unwind. Featuring a variety of wines you can experience in their beautiful tasting room year-round, Cross Keys also boasts a bistro where their executive chef creates some spectacular dishes using local ingredients. One of the premier wedding venues in the area, the family believes in giving back whenever possible so they're also a common location for charity events. You're going to love everything Cross Keys Vineyard has to offer.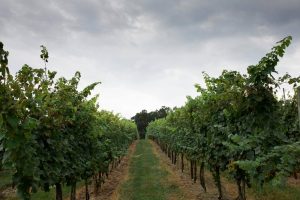 Cave Ridge Vineyards
Located in the foothills of the Shenandoah Valley Cave Ridge is a family-owned winery that opened its doors in 2005. Like all of the wineries in the area, the views here are spectacular and the facilities are great for special events or just relaxing with a nice glass of their wine. They grow all of their own grapes using sustainable farming practices and you can sample them in their inviting tasting room. Advance reservations are preferred for larger parties in their tasting room, but they make the process very easy. Cave Ridge Vineyards boasts a full kitchen offering up some delightful fare that you can enjoy while sampling their wines. If you're looking for a place to get married, then Cave Ridge offers one of the most scenic spots. With both indoor and outdoor space for your event, you can be sure that they'll help you make it a day that you'll never forget.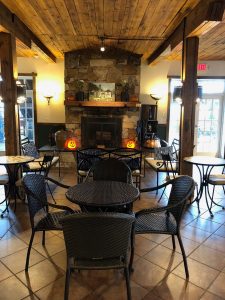 Barren Ridge Vineyards
Barren Ridge strives to be a place where you can leave your cares behind you. They go out of their way to make it a place that is relaxing and peaceful, and genuinely want you to enjoy your time spent on their property and never feel sales pressure. Their cozy tasting room with its high ceilings and fireplace is a transformed apple picking barn and their bar is made from reclaimed wood. It is the perfect place to sit down with friends and unwind with a glass of their unique wine. The Barren Ridge team lets the land influence their wine, and don't attempt to manipulate what the soil has to offer — they just let it carry the flavor where it wants to go which give their wine a unique flavor unlike any of the other vineyards. A dog-friendly facility,  you can sit on their deck and take in the beautiful scenery that surrounds you while enjoying pure Virginia wine. There are open mic nights and sunset concerts, as well as a variety of other fun events throughout the year. They also have great facilities for hosting your own special event. You're going to want to see what makes Barren Ridge stand out.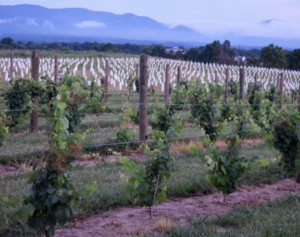 Brix & Columns Vineyards
The owners purchased the land for this gorgeous winery with the plan of making it their home. Growing up with farming in their blood they wanted to build a home and a farm that was a great place to raise their kids, as well as a place that really captured the history and beauty of the area. Soon others wanted to enjoy their property and it became a great place to host a wedding. When another local vineyard approached them about growing grapes on their land it planted a seed that continued to grow even after that vineyard decided on other property. In 2017 they opened their tasting room to the public and welcome you to enjoy their delicious wines. With the help of an award-winning winemaker, they are developing a variety of wines that offer unique flavors for their guests. Brix & Columns Vineyards welcomes you to bring a picnic to the property and make a day of your visit. They also welcome your wedding or other special event and work with you to make sure it's a truly memorable day.