Hawaii
These Volcanoes Are Too Incredible to Miss
The biggest, most active, most beautiful volcanoes in paradise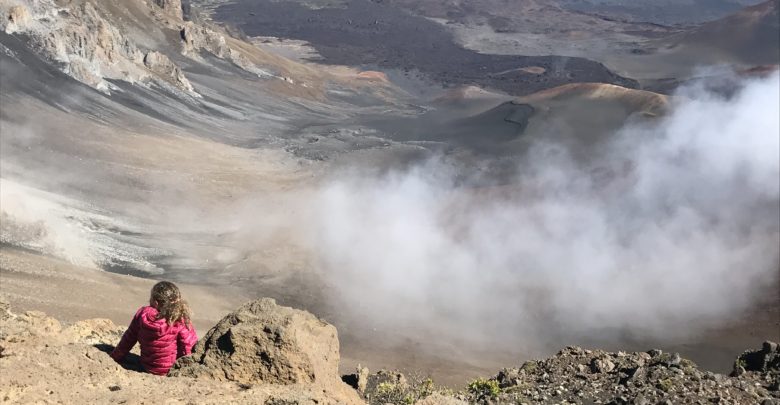 If your goal is to visit volcanoes, there's no better state for you than Hawaii!  After all, the gorgeous South Pacific islands of Hawaii were formed millions of years ago from volcanoes, so when you set foot on the Hawaiian Islands, you're stepping onto land created by a volcano.  Today, you can visit long-extinct volcanoes, more recently dormant ones, and even volcanoes that are still active.   And whether you're exploring Hawaii's oldest island (Kauai), or its newest (Big Island), or any of the islands in between, you'll see traces of the volcanic activity that formed this magical place.  Here are just a few volcanoes you won't want to miss when you're in Hawaii.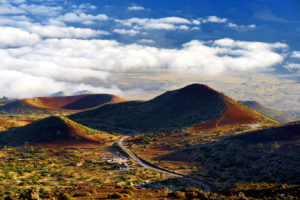 Maunaloa
Did you know that the world's largest volcano can be found in Hawaii?  It's called Mauna Loa, and it reaches 13,677 feet high above sea level at its highest point.  It also just happens to comprise about half of the island of Hawaii, making it one of the biggest single mountain masses on the planet.  Apart from its sheer size, this is an active volcano, and fits abundance of fairly recent activity is a big draw for visitors.  Mauna Loa has erupted dozens of times just since 1843, most recently in 1984.  The caldera is massive, at 600 feet deep with an area of almost six square miles!  If you visit in the winter, you may see the top of this giant covered in snow.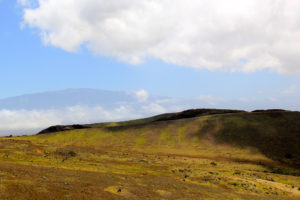 Kohala
At about one million years old, Kohala on Hawaii's Big Island is the state's oldest volcano.  Although it hasn't erupted for over 100,000 years, there's still a lot to explore while visiting this fascinating relic.  You can visit the volcano's famous sea cliffs, beautiful reminders of an enormous landslide that struck hundreds of thousands of years ago, without which Kohala would be 3,000 feet taller today.  The volcano is part of a unique ecosystem that formed due to the area's former isolation from mainland species, meaning many of the plants and animals that live here aren't found anywhere else on Earth.  You can take a helicopter tour around the volcano and the island, or hop in a car, which will get you close to the summit.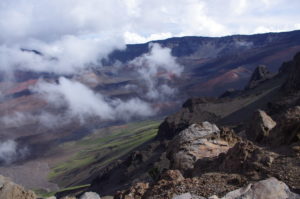 Haleakala
Haleakala is the largest dormant volcano in the world, and you'll find it on Maui.  It last erupted sometime between the years 1400 and 1600, and experts think it will erupt again sometime in the next 500 years.  Until then, you can drive up to the Haleakala Visitor Center to enjoy what some – including Mark Twain – have called the most spectacular sunrise on the planet.  Sunset is also beautiful from this sleeping volcano, and you can always stay to watch the stars.  Be aware that you'll need to make an online reservation to drive up to the summit for sunrise, and spots book up fast!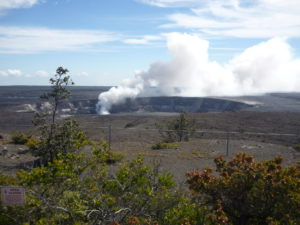 Kilauea
Kilauea volcano was responsible for destroying hundreds of homes in 2018, when it last erupted.  Needless to say, this is a very active volcano, one of the most active on Earth.  It's part of the Big Island's Hawaii Volcanoes National Park, where you can hike for miles across a landscape that covers everything from rainforest to volcanic craters to deserts.  Of course, Kilauea is more famous for its Crater Rim Drive (the volcano is typically called the "world's only drive-in volcano") that provides access to the volcano's sights.  Kilauea is not longer erupting – for now – but it has changed the landscape of the island, and will no doubt do so again in the future.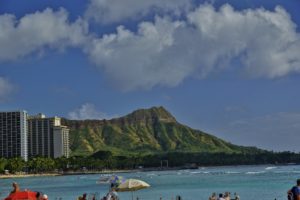 Diamond Head
If you've heard of any of Hawaii's volcanoes, chances are it's Diamond Head (or Le'Ahi to locals), Oahu's famous volcano.  This 300,000-year-old beauty is referred to as extinct, because it hasn't erupted in more than 150,000 years.  Diamond Head rises above the beautiful resort area of Waikiki, and its summit is 760 feet above sea level.  Hawaii's first military reservation was built over a century ago right inside the volcano's crater, but today the area is a state park.  It'll take you about an hour to hike to the summit of Diamond Head, and you'll be rewarded with panoramic views over Oahu.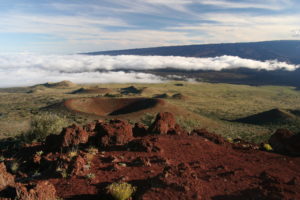 Maunakea
There are only a few places on earth where you can start driving at sea level, and a couple of hours later, find yourself 14,000 feet above sea level – and Maunakea is one of them!  This dormant volcano is on Hawaii's Big Island, and it reaches a staggering height from base to peak of 33,500 feet, making it technically the tallest mountain on earth (move over, Everest!).  Unsurprisingly, altitude sickness is a real possibility here, so if you're planning a visit, make sure you read up on all of Maunakea's hazards and take appropriate precautions.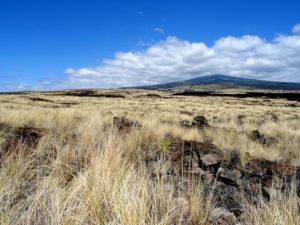 Hualalai
Often overshadowed by nearby Maunaloa and Maunakea, Hualalai is one of Hawaii's best-kept secrets.  It's almost 300 square miles in area, and it was active as recently as the 1800s.  The upper slopes of Hualalai are privately owned, but it's possible to find tours that give you exclusive access behind the locked gates, where you can climb through lava tubes, check out the volcanic craters, and stroll through cloud forest to panoramic lookouts.