California
It's Like Another Planet: Sequoia National Park
California's most awe-inspiring natural wonder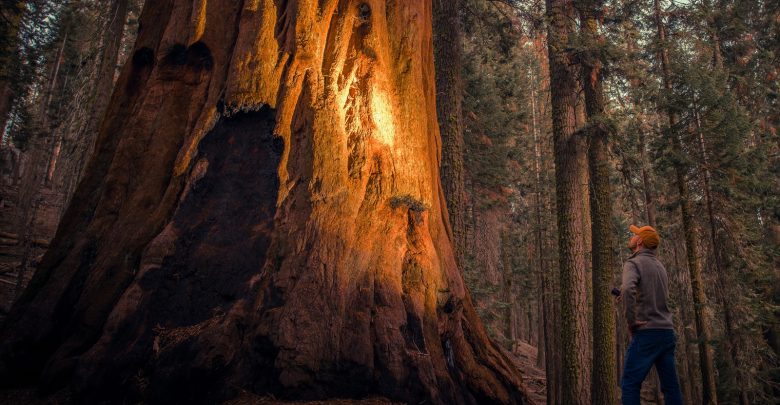 California has a lot of amazing sights. From mountains and forests to sandy warm beaches, this is one state where you can find almost any natural landscape you might want to see. With awesome sights and gorgeous national parks around every corner, it can be hard to decide which ones to visit.
While we love and highly recommend the smaller parks such as Joshua Tree National Park, and while the more well-known parks like Yellowstone are fantastic, in our opinion the very best natural attraction in the state is Sequoia National Park.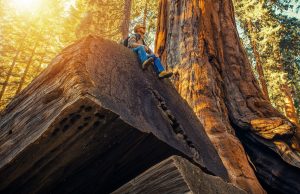 This amazing place is absolutely filled with lovely views, the most incredible trees you'll ever see, and super cool things to do. All that said, it is best to go into the park prepared for all the fun you're going to have. Therefore, we've taken the time to give you a list of things to know before you go.
Admission Fees
As is the case with many of the most popular national parks, Sequoia National Park does charge an entrance fee, and it's more than you might think. Currently, the cost is $35 per carload, and a pass is good for up to 7 days.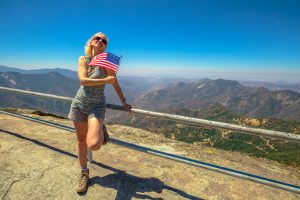 Obviously, this means it's more cost effective to carpool if you happen to be visiting with friends. It also means that if you will be visiting again within the same year, but not within the same week, it makes the most sense to purchase a park-specific annual pass for $60.
Planning to visit other national parks this year? Go ahead and go with the "America the Beautiful" pass, which gives you entry to every single NPS property.
No Cell Service
While you will want to take your phone in order to take full advantage of the many amazing photo ops throughout the park, it is important to note that most phones will not have service here. Luckily, this isn't really an issue because the incredible scenery is plenty of entertainment for anyone.
Junior Ranger Program
Visiting with kids? Make sure to sign them up for the Junior Ranger program. Every national park offers a Junior Ranger program, and they are awesome. Kids who choose to participate are given an engaging and informative activity book to fill out during their visit. Once complete, the young rangers can visit any ranger station to claim their special Junior Ranger badge and chat with a friendly ranger about what they learned.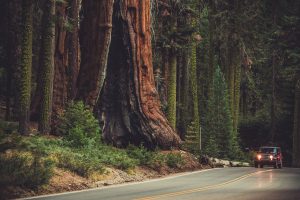 Lots of Driving
Another important thing to note is the fact that you'll be doing a lot of driving during your visit. The park is enormous, and while there are opportunities to park and do a bit of exploring, you will want to drive from one point to the next. There are no gas stations in the park and you will be driving up and down mountains, so make sure you have plenty of fuel!
Check the Weather
Just before your visit, be sure to make time to check the weather. Winter weather at Sequoia National Park can render some roads impassable, and others will require that all visitors have snow chains. It'll also mean packing a coat even though you might be wearing shorts when you head out in the morning.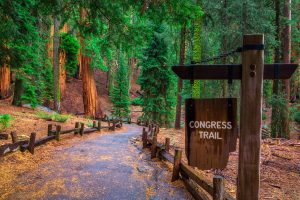 Meanwhile, although you aren't likely to see anything too terrible in summer, you will want to be aware of any super high temps. On those hot days, make sure to pack plenty of water, as the heat combined with the altitude is likely to lead to dehydration if you aren't careful.
Wondering what months are considered "winter" in Sequoia? Well, the park can see snowfall anytime from October through April. However, much of the fall and spring snow is on the lighter side, meaning you can still visit and have the benefit of playing in the snow in warmer months.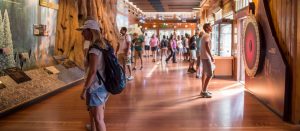 Awesome Visitor Centers
All national parks have visitor centers, and most are pretty good. However, the numerous visitor centers at Sequoia are some of the best we've seen. These buildings are scattered around the park and are like tiny museums, teaching visitors about the park's plants, animals, and history. Be sure to visit at least a couple of these centers during your time in the park, so you can take in the amazing knowledge found inside.
Skiing
Remember that snow we were talking about? One of the benefits of all that winter precipitation is the ability to ski. That's right! You can go cross-country skiing in the mountains of the great sequoias.
If you have your own gear, that's great! Go ahead and pack it up and get ready for an amazing experience. Have nothing of your own? That's fine too. Simply head to Wolverton Ski Touring Center in the Giant Forest area, or Ski Touring Center in Grant Grove Village, to pick up some rental equipment. From there you can choose from a number of trails—some are good for beginners, while others are more geared toward advanced individuals. Simply ask someone at the Ski Touring Center what your options are and they'll be happy to point you in the right direction.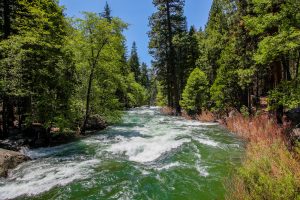 Sister Park
As if Sequoia National Park wasn't cool enough all on its own, it also has a super awesome sister park, Kings Canyon. This park boasts some awe-inspiring views of its own and is well worth visiting during your time in the area. Luckily, entry to Kings Canyon is included in the entry fees for Sequoia National Park, meaning you get a really nice two-for-one deal by visiting these two amazing parks. Be sure to take advantage of it!
As you can probably tell, we think very highly of Sequoia National Park and all its splendor. Why not check it out yourself and see what you think? We're betting you'll feel the same way we do!