Virginia
History Buffs, Have We Got a State for You!
11 American history sites you must see in Virginia
The state of Virginia has an incredibly rich and exciting history. In fact, many people are surprised at just how many of the important events in our nation's history happened in this state.
Whether you're a resident or a visitor, you're sure to find some interesting new facts to learn and sites to see while exploring history in Virginia. From the very first English settler's arrival in 1607 through the Civil War and beyond, there is something for every history buff to enjoy in this fabulous, history-steeped state.
Not sure where to begin? Try these awesome sights for starters.
#1: Thomas Jefferson's Monticello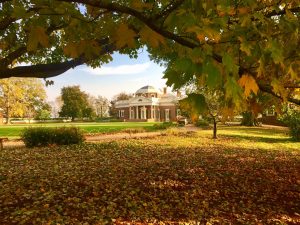 A visit to Thomas Jefferson's gorgeous estate, Monticello, is an absolute must for anyone who happens to make it to the Charlottesville area. The buildings and land on this property are absolutely stunning and filled with amazing history, which is conveyed well by the property's well-versed tour guides.
#2: James Madison's Montpelier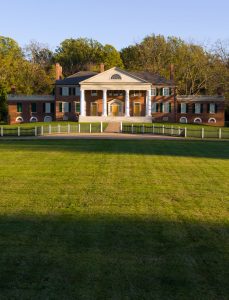 Another incredible property that everyone should make an attempt to see is James Madison's Montpelier. Again, the grounds and buildings are amazing, and the exhibit on slavery is powerful beyond words. The tour guides at this property are also fantastic and really bring history to life for all who attend.
#3: George Washington's Mount Vernon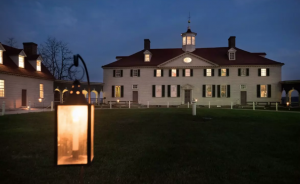 Just south of Washington, D.C., visitors will find George Washington's incredible estate, Mount Vernon. This property is just as impressive as the two mentioned above, and the staff dressed in period costume really completes the experience. Be sure to take a guided tour in order to glean all the amazing information we have about our first president, and don't forget to see the 3D movie in the visitor center.
#4: American Revolution Museum at Yorktown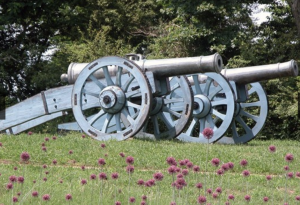 Anyone with even a passing interest in the American Revolution will enjoy this well-designed museum. Inside there is a lovely little movie theater and a variety of traditional museum exhibits, including some awesome historical objects and some really great reading. Outside, guests will find a living history experience that includes a tobacco plantation and a Revolutionary War camp.
#5: Yorktown Battlefield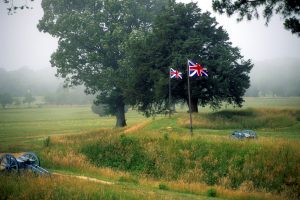 A part of Colonial National Historical Park, Yorktown Battlefield is an excellent place to learn about the Revolutionary War. This is the site of the last major battle of the American Revolution and is therefore hugely important to our country.
See period artillery being fired, listen to the fife and drum, and put yourself in the shoes of those brave soldiers who fought so hard for our freedom as you tour this amazing national park.
#6: Historic Jamestowne

Historic Jamestowne is another branch of the Colonial National Historical Park. It is the actual site where the first English settlement was established on American soil way back in 1607, and while only one original structure remains, it is fascinating to walk where those settlers might have walked.
The park offers several different tours daily, and taking one is definitely a must in order to get the full experience. Additionally, you will want to visit the small museum inside of the visitors center, as well as the archaeology museum.
#7: Jamestown Settlement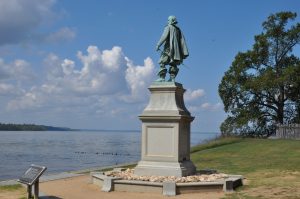 Want to learn even more about Jamestown? Jamestown Settlement is right up the road from Historic Jamestowne and offers another great learning experience.
This site includes an awesome indoor museum with tons of information on the Native Americans, English settlers, and Africans who were living on American soil during the 1600s. Additionally, there is an outdoor living history experience that includes a recreated fort, three recreated ships, and more.
#8: Colonial Williamsburg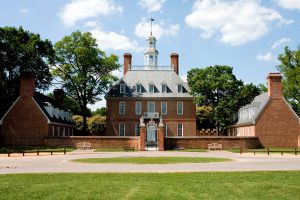 Perhaps the most famous historical site in Virginia, and almost certainly the most well-known living history museum in the country, Colonial Williamsburg offers some seriously amazing ways to immerse yourself in history.
Whether you choose to take a tour of the fantastic Governor's Mansion or Capitol Building, or you prefer to learn about the trades of the day from tradesmen themselves, you'll find yourself learning something new around every corner. All staff are costumed and know endless amounts of knowledge about the colonial time period.
If you have questions about America in the 1700s, this is the place to find answers. Don't miss it!
#9: Appomattox Court House National Historical Park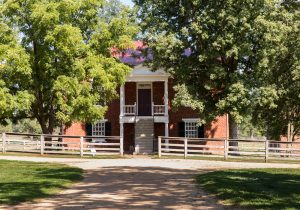 Moving forward in time and a bit to the west, we come to the Appomattox Court House National Historical Park.
This awesome park is home to the McLean estate, the meeting place where the Civil War officially ended. This house isn't the only building on the property, however. The park is also home to a number of restored 19th-century buildings which serve as the setting for an open-air living history museum, as well as amazing guided tours.
The experience offered at this park is quite unique and a fantastic way to learn about the final days of the Civil War, as well as the rebuilding of our nation immediately after.
#10: Manassas National Battlefield Park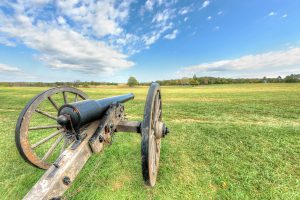 Looking to jump into Civil War history from the beginning? Manassas National Battlefield Park is where you should start. This park was home to the first battle of the Civil War, as well as a second battle a bit later on.
The park is well marked with signage pointing out spots where significant events occurred, but we highly recommend taking a guided tour or purchasing the audio tour CD for your car. No matter how you do it, the beautiful scenery and haunting history found in this park are sure to please.
#11: Richmond National Battlefield Park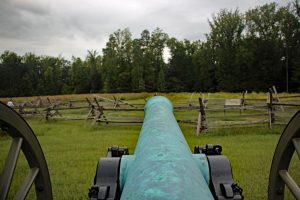 Richmond was home to numerous Civil War events, and this one park encompasses 13 of many sites involved in the war. Battlefields, forts, and a collection of buildings tell the story of Richmond during the time of the Civil War. Be sure to leave time to see and do it all because you're going to want to soak up all the amazing info offered by this incredible park.
As you can see, Virginia is a history buff's dream come true. Ready to start learning? Pull out a map and plan a trip through the many historic sites of Virginia!