Maryland
The Most Wonderful Spots in All of Maryland
9 must-see attractions in the Old Line State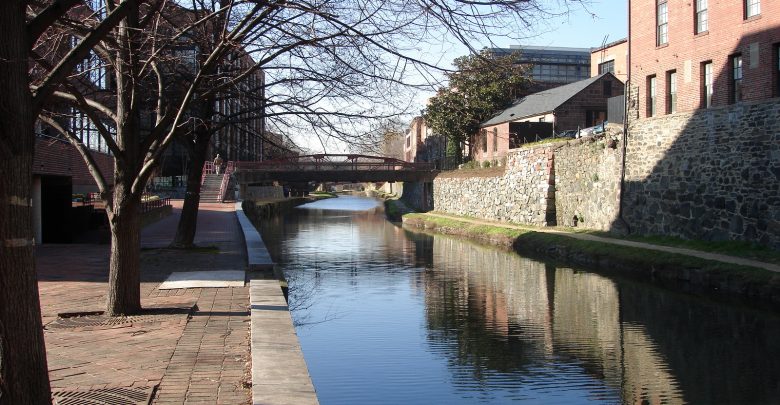 No matter how long you have to visit Maryland, it won't be enough!  This state boasts thriving cities, stunning waterways, and loads of history.  Whether you're based in Maryland's largest city, Baltimore; its capital, Annapolis; or maybe a lesser-known destination with its own charms, you'll love exploring this diverse state.  Not sure where to begin?  We've compiled a list of our favorite must-see attractions in Maryland – how many can you fit in?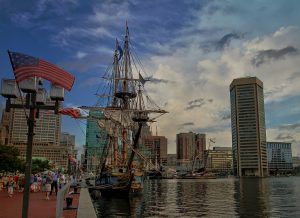 Baltimore's Inner Harbor
For the best of Baltimore's attractions all within one area – not to mention a fantastic view – make a beeline for Baltimore's Inner Harbor.  It's a beautifully developed area with something for absolutely every visitor.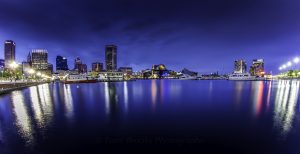 You'll find the National Aquarium here, along with the Visionary Art Museum and the Maryland Science Center.  Seafarers will be thrilled by the collection of ships and submarines available to be toured, including a three-masted ship from the Civil War.  When you're reading for some eats or shopping, there are a variety of restaurants and shops located in the glass-enclosed Harborplace.

Baltimore Museum of Art
While you're in Maryland's largest city, don't miss the Baltimore Museum of Art.  There's such a vast collection of art here that no matter what period or style captivates you, you'll find something that speaks to you.

With nearly 100,000 works of art, it's easy to lose yourself here!  There are paintings by such famous names as Andy Warhol, Henri Matisse, Pablo Picasso, and Vincent van Gogh.  But the art doesn't stop there.  You can also check out the museum's collections of textiles, furniture, sculpture, and jewelry.  Of specific note is the museum's collection of African art and artifacts ranging across hundreds of African cultures and thousands of years.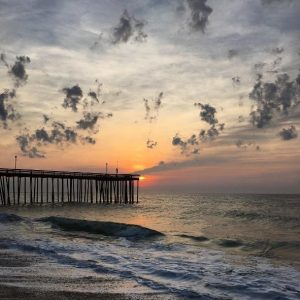 Ocean City
Beach lovers, rejoice!  Ocean City is the perfect place to spend a leisurely afternoon, or even an entire vacation.  With gorgeous beaches that go on for days, this is a haven for sun worshippers in the summer.  But there's more to do here than just soak up those rays.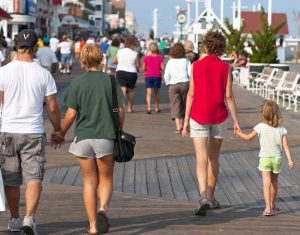 The area's known for its Boardwalk, which is a historical landmark.  Here you can indulge in a variety of entertaining games, shopping, and rides.  And don't forget the food!  There's carnival food galore here, whether you crave fried foods or sweet treats.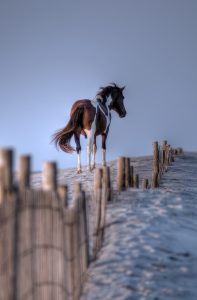 Assateague State Park
Who doesn't love an island escape?  Two-thirds of Assateague Island is located in Maryland, while the rest is located in Virginia.  The Maryland portion includes the Assateague State Park, which is popular with campers during the summer.  You'll find a pristine beach on the Atlantic Ocean side of the island, as well as sand dunes and grassland.  The main attraction for most visitors is the herd of feral horses that call the island home.  Activities here include swimming, fishing, kayaking, surfing, and beachcombing.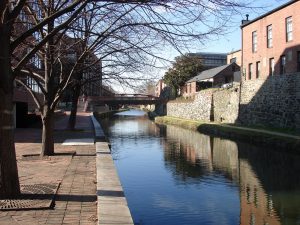 C & O Canal
The Chesapeake and Ohio Canal, or simply C & O Canal, was a key transportation route along the Potomac River from the early 1800s until the early 1900s.  Now a public park, it runs from Washington, DC to Cumberland, MD, and there's a ton of history waiting to be discovered here!  You can walk or cycle along the towpath, and imagine what it might have looked like a century or more ago when horses and mules lugged barges through the canal.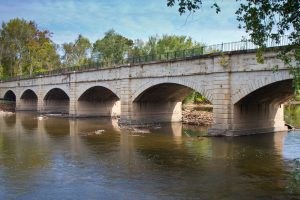 You'll love the tranquil beauty of the river, and if you feel like exploring, there are ruins and remains of old canal buildings, cottages, and locks along the entire route.  The most iconic remnant of the canal is the impressive Monocacy Aqueduct, a 536-foot-long stone bridge with 7 arches built almost 200 years ago.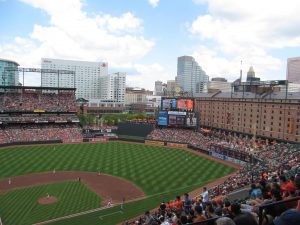 Oriole Park
The Baltimore Orioles call Oriole Park at Camden Yards home, and locals and visitors alike flock here.  NFL fans will no doubt enjoy the nearby M & T Bank Stadium, but tickets for football games tend to be quite a bit more expensive than baseball games, which means that Oriole Park is a much better deal for families or groups of sports fans.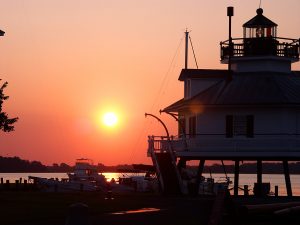 Hooper Strait Lighthouse
You've never seen a lighthouse like this.  Built in 1879, the Hooper Strait Lighthouse (now located in St. Michaels) is one of only 4 screw-pile lighthouses on Chesapeake Bay.  It's been turned into a maritime exhibit, and it's now the central structure of the Chesapeake Bay Maritime Museum, a collection of boats and buildings that showcase the history of this region.  You can participate in hands-on exhibits and demonstrations here, and learn about everything from boat-building traditions, kitchen, and medicinal plant use, oystering, and the adaptation of Native American canoes for early settler use.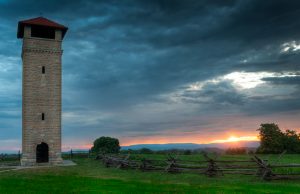 Antietam National Battlefield
You'll find one of the most important Civil War sites in Sharpsburg, Maryland.  The Antietam National Battlefield will be recognized immediately by history buffs as the site of the bloodiest day in the history of America: The Battle of Antietam.  Almost 23,000 men lost their lives, were injured, or went missing in action on September 17, 1862 when the Union and Confederate armies clashed here.  There's an 8-mile self-guided route that you can walk, ride or drive, and the entire area is dotted with monuments.  Some of the major spots include the Heart of the Civil War Heritage Area Exhibit and Visitor Center, Dunker Church, the Sunken Road, and Burnside Bridge, where Confederate forces finally withdrew, resulting in a Union victory that led to the delivery of the Emancipation Proclamation.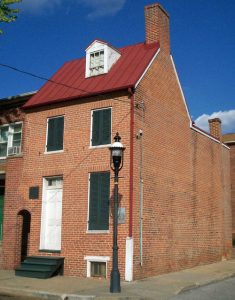 Edgar Allan Poe House & Museum
Not your typical tourist attraction, Edgar Allan Poe's former Baltimore home is now a museum and a National Historic Landmark.  You can tour this small, surprisingly ordinary row home and see some beautiful original architectural details from the 1830s when the house was built.  Literary fans will be thrilled with the historical artifacts on display here, including Poe's lap desk, chair, and telescope.  According to the Poe Society, Poe wrote 8 of his poems, and 11 of his short stories, here.  Exhibits feature information on the writer's life, death, and foster parents, and there's a well-stocked gift shop where you purchase all things Poe to take home with you.