Virginia
Brewpub Bonanza: Richmond's Best New, Frothy Options
Virginia is for Beer Lovers
One of the most growing trends in recent years in the United States has been micro brewing which has led to a massive increase in the number of breweries across cities in every state.
Richmond is the capital of Virginia and neighbor of many historical sites and epicenters such as Williamsburg and Washington D.C. In addition to its rich history and culture, Richmond has also been home to a booming food and drink scene in the past few years including a plethora of microbreweries. Each brewery has its own distinct atmosphere and style, much like the beer it creates, and those who visit the Richmond area love enjoying all that the breweries have to offer. From live music and unique entertainment to brewery tours and always delicious beer, there are plenty of amazing breweries to explore in Richmond. Here are some of Richmond's best new and frothy breweries to explore on any visit.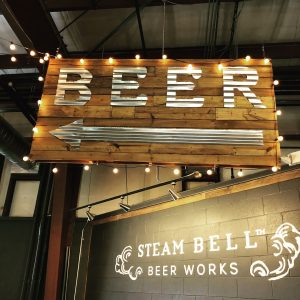 Steam Bell Beer Works
Just outside of the main metro area of Richmond is the suburb of Midlothian which is home to a local brewery that has a passion for what they do. Steam Bell Beer Works was founded by Brad Cooper who serves as the location's head brewer. Those who visit Steam Bell Beer Works can enjoy brewery tours, seasonal beers and special tastings in the taproom, and even chat with brewers and team members who are often found interacting with visitors. Part of what makes Steam Bell Beer Works so amazing is their constant stream of live music events in the taproom that guests can enjoy while sipping on unique brews such as the Tiramisu Stout or the Steam Belle.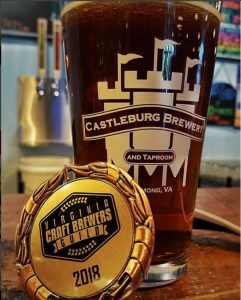 Castleburg Brewery & Taproom
Another popular brewery in Richmond opened its doors in 2016 under the leadership of owner and brewmaster Karl Homburg. From Germany, Homburg named his brewery Castleburg Brewery & Taproom to pay homage to his heritage. While the brewery itself is on the smaller side, there are always plenty of delicious options to enjoy in the tasting room including the Black Knight IPA, Castilian's Champagne, Bishop's Brown Ale, and Lady of the Lake Blonde Ale. The tasting room also features many entertaining events such as trivia nights, book clubs, yoga, and live music.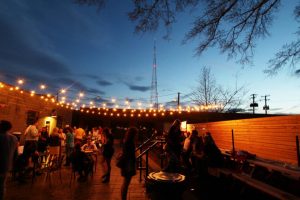 Ardent Craft Ales
Ardent Craft Ales is another brewery location in the Scott's Addition neighborhood of Richmond that originally began as a co-op in a garage. The location is now not only a brewery, but also features a taproom and beer garden for visitors to relax in while sipping on delicious options such as the Sour Black Saison with Cherries, Ardent Pilsner, Berliner Weisse, Honey Ginger, IPA X, and Blackberry Gose. The beer garden is very popular with those who visit Ardent Craft Ales and outside food is welcome in addition to the presence of at least one local food truck.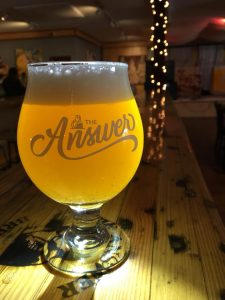 The Answer Brewpub
Richmond proper is home to a wonderful brewery that opened its doors in2014 under the ownership of a local restaurateur.  An Bui previously owned the Vietnamese restaurant Mekong in Richmond and ultimately opened up the massive The Answer Brewpub which features over fifty taps today. The numerous taps are a combination of The Answers brews and local guests and visitors can order up options like the Get Out Me Garden Lager, Triple Strawberry Triple Margaret Dreamsicle, Hit Rewind IPA, Papa Bui Stout, and Laurel Or Yanny Gose. The Answer Brewpub also features a menu of American and Vietnamese inspired items such as Pork Dumplings, Ramen Bo Kho, Skewered Beef, and Rice Rice Baby.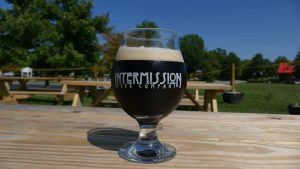 Intermission Beer Company
One of the newest brewery locations in Richmond is Intermission Beer Company which opened in 2017 under the ownership of a couple who originally met in theater school and fell in love with brewing. Featuring repeating favorites and alternating seasonal options, Intermission Beer Company features brews such as the Juicy IPA, Pale Ale, Smoky Wheat, Vienna Cream Ale, and Irish Red Ale. The brewery is also home to weekly trivia nights themed to different television shows, live music, movie nights, and more.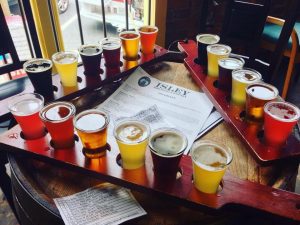 Isley Brewing Company
A popular craft brewery that opened its doors in 2013 began with a flagship beer that quickly gained a following. Isley Brewing Company features a tasting room that combines an indoor area with what they call an urban patio. Visitors can enjoy sipping on brews such as the Ruby Red Slippers Grapefruit Pale Ale, Tricky Gilbert Double Black IPA, Plain Jane Belgian White Ale, and Root of All Evil Ginger Golden Ale. The tasting room also features a rotation of fun events such as trivia nights, bingo, karaoke, live music, and more.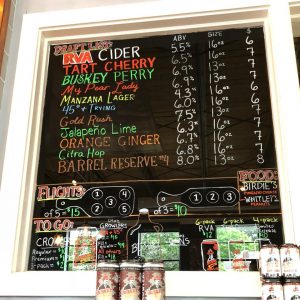 Buskey Cider
Those who are looking to enjoy a locally made cider instead of beer have a wonderful option in the Scott's Addition neighborhood of Richmond. Buskey Cider opened in 2016 and uses techniques typically seen in the distilling of beer or bourbon to instill unique flavor into their ciders. Guests can spend time in the taproom enjoying options such as My Pear Lady, 45 and Trying, Orange Ginger Cider, Tart Cherry Cider, and Oak Aged Cider. While the brewery doesn't have many planned events they do offer release celebrations like one currently planned for their upcoming Jalapeno Lime Cider cans.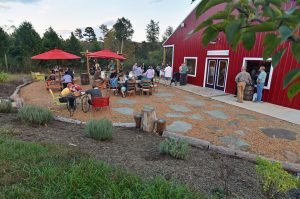 Courthouse Creek Cider
Another wonderful location outside of Richmond that many travelers love to visit is Courthouse Creek Cider. Found on a farm, the location sources all of its ingredients locally and features a great tasting room where guests can sip on options like the Rustico, Black Twig, Bella Vita, Still Waters, Hoppy Girl, and Honest Farmer. Courthouse Creek Cider also runs a fun and informative blog and features space perfect for private parties and special events. Those looking to enjoy locally crafted cider in Richmond definitely need to stop by this beautiful and rustic location!