Tennessee
Music and Mountains: Why Tennessee Is Like No Place Else
7 things that make the Volunteer State a very unique place indeed
If you're looking for country music, pop star legends, rock 'n' roll memories, the most creative fall festival ever and a whole lot of whiskey, you're in luck, especially if you live in Tennessee. If you don't live in the Volunteer State, here are 7 things that make Tennessee stand out—seven reasons Tennessee might just be the perfect getaway for you.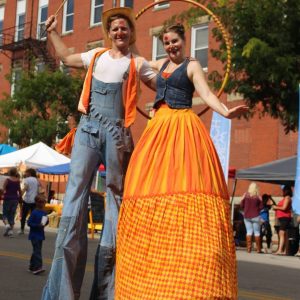 Scarecrow Festival
The 6th annual Granville Scarecrow Festival is well underway in the little town of Granville, Tennessee, and it's a bit different from other fall festivals around the country. Not only do visitors get to take in all the sights and sounds of everything that makes fall fun—pumpkins, hay bales, apples, etc.—but they will also enjoy more than 300 different scarecrows! This year, the decorations along the streets of Granville are reminiscent of the 1950s, and the scarecrows at this year's festival are dressed as characters from the 1950s. There's even a children's street—Melody Lane—where kids will see Bambi, Charlie Brown and the Peanuts gang and more characters—all in their scarecrow form, of course. The festival runs through the entire month of October.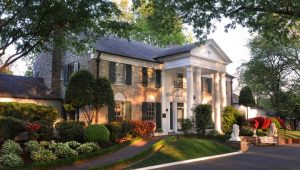 Graceland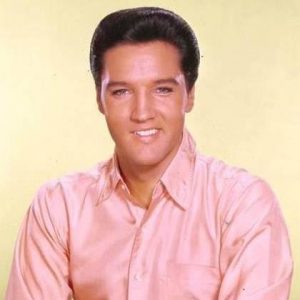 You don't have to be a diehard fan of The King to appreciate the beauty and grandeur of Graceland. Graceland is a gorgeous mansion in Memphis, Tennessee that sits on a 13.8-acre estate. It was owned by the late Elvis Presley, and his daughter Lisa Marie Presley now owns the estate and mansion. Visitors can tour the mansion and even stay at the Guest House at Graceland—a 450-room resort only steps away from Graceland Mansion. For information on staying at Graceland, visit www.guesthousegraceland.com. For tickets and more information about tours, visit www.graceland.com.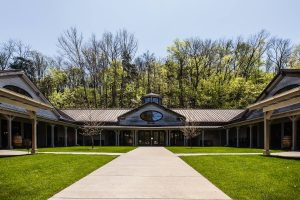 Jack Daniels Whiskey
The Jack Daniels Distillery is located in the city of Lynchburg, Tennessee. It's one of the most visited locations in the entire state. Every single glass bottle of Jack Daniels Whiskey has its beginnings in the great state of Tennessee. So no matter where you buy your Jack Daniels around the country, know that the famous whiskey you're holding was born in Lynchburg, Tennessee.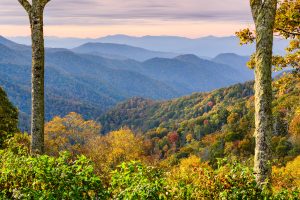 Great Smoky Mountains National Park
The Great Smoky Mountains National Park is the most visited national park in the United States. Over nine million people visit each year—that's even more visitors than the Grand Canyon sees in a year. See wildlife and wildflowers. Enjoy hiking, sightseeing, camping, picnicking, auto tours and more. The Great Smoky Mountains National Park is known for its hazy-looking mountains and for its many waterfalls. The park also offers ranger-led tours and activities. For more information on this beautiful national park, visit www.nps.gov/grsm.
Ober Gatlinburg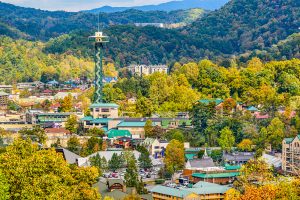 High in the mountains above Gatlinburg, Tennessee, you'll find Ober Gatlinburg Ski Area and Amusement Park. You can board an aerial tram in downtown Gatlinburg and arrive at the park without driving. There's so much to do and experience at Ober Gatlinburg. Celebrate OktOBERfest, go snow tubing, skiing, enjoy amusement park attractions and more. Ober Gatlinburg has the largest man-made ski area in the world. The snow is made by huge machines that blow water mist into the air. When temperatures stay between 26 and 29 degrees, the mist turns into snow before hitting the ground. These machines create massive amounts of manufactured snow—enough to continually keep snow on the ground for a season of skiing. The longest ski run at Ober Gatlinburg is 4,400 feet with a 556-foot vertical drop. For information about this amazing resort, visit www.obergatlinburg.com.
Nashville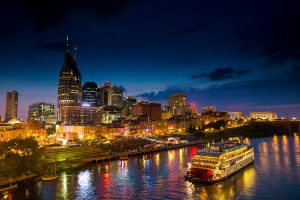 The city of Nashville, Tennessee is one that lives in infamy—after all, Nashville is the birthplace of country music, Johnny Cash and hot chicken, among other things. Nashville is called "Music City," which is fitting as it's home to two of the most famous music venues of all time—the Grand Ole Opry and the Ryman Auditorium. Music Row is in downtown Nashville, and here you can browse numerous souvenir and memorabilia shops and museums that each have a musical theme. There's also a bit of Ancient Greece here—the Nashville Parthenon was originally built in 1897 in celebration of the state's 100th birthday. It's an accurate full-scale replica of the original Greek temple and just steps away from the city center in Centennial Park.
Birthplace of many celebrities
Tennessee is a diverse place, and there's a lot about the Volunteer State that sets it apart from the other 49. Tennessee is the birthplace of many singers and celebrities. Morgan Freeman and Aretha Franklin were both born in Tennessee, as were Tina Turner, Minnie Pearl, and Dolly Parton. Pop star Justin Timberlake also calls Tennessee his birthplace, as does singer Miley Cyrus, daughter of country music superstar Billy Ray Cyrus. Many think that Elvis was born in Tennessee, but he hailed from Mississippi and then moved to Tennessee, which he called home.