Hawaii
You'll See Something Different Off the Beaten Path in Paradise
Here are some hidden gems in Hawaii that most travelers miss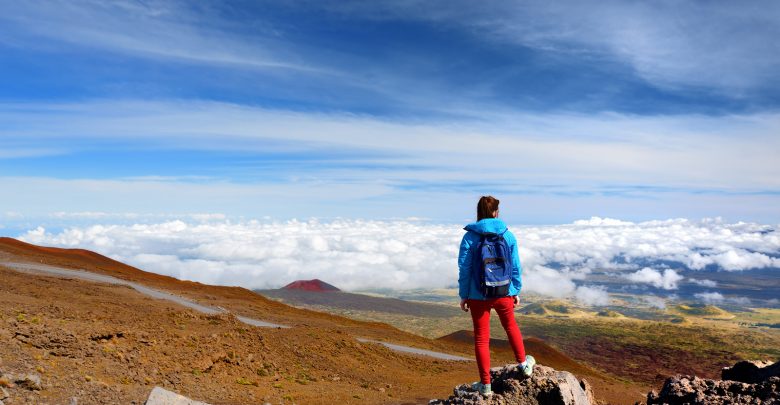 The Hawaiian Islands are a treasure trove of adventures for travelers of every age, ability, and interest.  There's so much to do in this breath-taking state, from exploring its many stunning beaches, to climbing its volcanoes and lava tubes, to swimming with the sealife in its teeming oceans.  But what if you're looking for something off the beaten path?  Here are a few of our favorite hidden gems in Hawaii that most travelers miss.  How many more will you find?
Moiliili Underground Caves
They're not for the faint of heart, but if you love adventure, the Moiliili underground caves might just be for you.  The caves are located under the neighborhood of Moiliili in Oahu.  You'll have to hunt for them – it's not easy trying to find the entrance – but they're there!  This extensive cave system was formed when rain eroded the limestone, creating the openings you see today.  The caves are full of water but accessible and are generally not the safest place to be.  There aren't many places you can stand up straight here, and you'll definitely want to bring a flashlight if you brave Moiliili!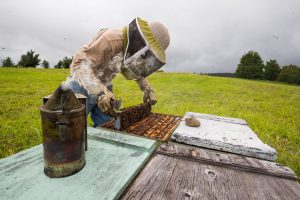 Big Island Bees
For a truly different excursion, head to Big Island Bees in Kailua-Kona.  If you've ever been curious about either bees or honey, this is the spot for you!  There's a free museum here where you can learn all about bees and how honey is made.  There's free honey tasting, and you can take a beekeeping tour if you want to get up close and personal with actual beehives.  There's even a store if you want to take a little bit of your adventure home with you.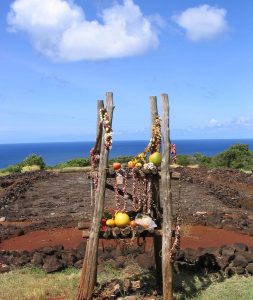 Pu'u o Mahuka Heiau
Even if you can't pronounce it, Pu'u o Mahuka Heiau is a hidden gem in Oahu that you don't want to miss.  "Heiau" means "temple" in Hawaiian, and this temple is the biggest on the island!  It's thought that it was built in the 1600s, and it was an important social and political center for the local population; it's quite possible that human sacrifice even occurred here a century later.  In ruins today, you can still see some of the stone walls and platform, and visiting the site is free.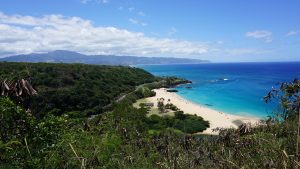 While you're here, check out the beautiful view of Waimea Bay, which the temple overlooks.
Mu-Ryang-Sa Buddhist Temple
For a temple with a completely different feel, visit the much more recent Mu-Ryang-Sa Buddhist Temple in Oahu's Palolo Valley.  This Korean temple features rich green, red and yellow tones, and a pretty interesting construction history!  Its name means "Broken Ridge Temple": when construction began in the 1980s, it was found that the roof was too high for the height limitations of the city and county.  The roof was later lowered, giving the temple its present look.  The traditional temple complex includes a bell tower, peace pagoda and an ornate gate.
The Corsair Airplane Wreck
You'll need to be a scuba diver to take advantage of this hidden gem!  Head to Portlock on Oahu for an unforgettable dive to the Corsair wreck.  Back in 1946, the plane's pilot experienced engine trouble while undertaking a flight exercise, and he was forced to abandon it.  It crashed into the water, where it's been lying in 100-feet deep water ever since!  If you're brave enough to swim past the eels, rays and other sea life swimming around its perimeter, you'll encounter a plane wreck that's still in remarkably good condition.
Mauna Kea
Mauna Kea itself doesn't exactly fit the "hidden gem" bill, as it's a popular spot for sunset watching (with good reason – the views here are hard to beat!). But something most visitors don't do is snowboard here.  That's right, you can actually snowboard from the top of this ancient volcano, which is covered in snow in the winter.  Just be ready for the hike back up the hill after each run, as you won't find any cushy lifts here – and you'll definitely feel the exertion more than usual with the elevation here (almost 14,000 feet).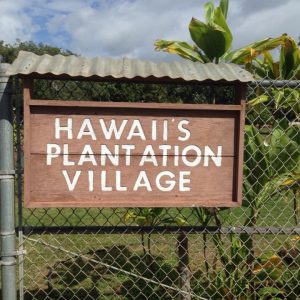 Hawaii's Plantation Village
History lovers will adore Hawaii's Plantation Village in Oahu, which recreates life on a Hawaiian plantation in the 1800s.  Even better, because the village occupies the space of an actual restored plantation, you can check out some historic buildings while you're there, including the infirmary, bathhouse, and store.  You can also gain some insight into the many cultures and customs whose influence is felt in Hawaii even today.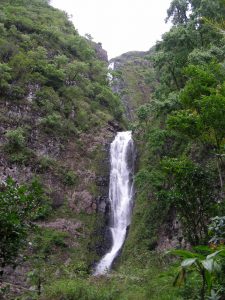 Moa'ula Falls
A list of hidden gems in Hawaii wouldn't be complete without a waterfall entry!  Moa'ula Falls is located on the island of Molokai, and it's exactly what you picture when you think of a Hawaiian waterfall (think Jurassic Park!).  It's an astonishing 200 feet tall, and it's in the middle of a lush jungle cliff.  You just can't get more picturesque than this!  We love that this spot is secluded.  You will need to cross private land to get here, so it's best to book a tour that will gain permission for you in advance.