Virginia
Virginia Is for Lovers: 9 Things That Make It Like Nowhere Else
Virginia has everything – History, beaches, mountains, and much more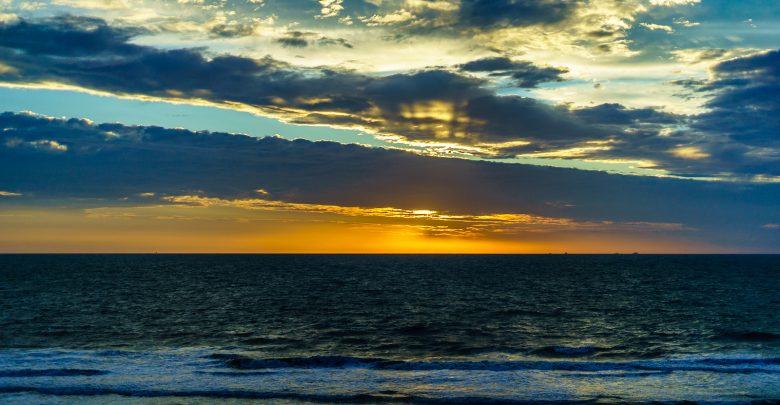 "Virginia is for lovers" is the travel slogan for the Commonwealth of Virginia. You'll see it on welcome signs, license plates, and many other places in the state. The saying makes sense because there is a lot to love in Virginia. From beaches to mountains, from the arts to sports, there is much going on. Here are nine things to love about the Old Dominion State.
9) Maymont
Richmond, VA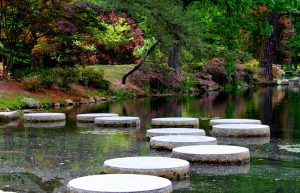 Located in the heart of the state's capital you will find Maymont. Here you'll feel as if you're hundreds of miles away from the nearest city. Maymont is an estate with 100 acres of land. It was built back in the 1890's and was willed to the city of Richmond. Maymont is now a popular park, but it is much more. There is a Japanese Garden, complete with a waterfall and koi fish. There is an Italian Garden with over 200 types of plants and trees. Maymont is home to hundreds of animals. Many of the animals were injured in the wild and now call Maymont home. Tours of the 33 room mansion are available as well. Many features at Maymont are free or available for a small donation.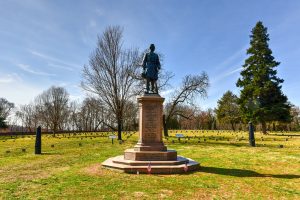 8) Civil War History
Various Locations
Richmond, Virginia was the Capital of the Confederacy during the Civil War, and there are plenty of opportunities in the state to learn more about the history. There are national battlefields, battle reenactments, and trails to assist you in your quest for knowledge. The White House of the Confederacy is a national landmark that is located in Richmond. It is now home to one of three locations of The American Civil War Museum. The other locations are both in Appomattox.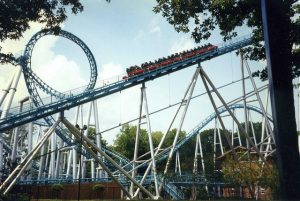 7) Busch Gardens Williamsburg
Williamsburg, VA
Busch Gardens Williamsburg is one of the most famous theme parks in the country. There is a reason for it. Formerly known as Busch Gardens Europe and Busch Gardens: The Old Country, the park features lands that are recreations of European countries. The atmosphere alone will make you smile, but the park also has plenty of world-class rides. There are several roller coasters, milder thrills, family rides, and areas designed with the kids in mind. There are also plenty of animals. Busch Gardens Williamsburg has been voted "the world's most beautiful theme park" by the National Amusement Park Historical Association every year since 1990. That's just another reason to love Busch Gardens Williamsburg.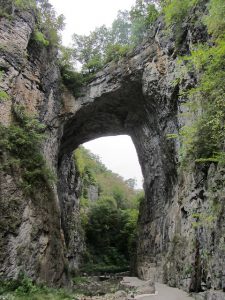 6) Natural Bridge
Natural Bridge, VA
Natural Bridge is a rock formation that is 215 feet high. It's a bridge that was carved out of stone by erosion. Highway 11 crosses the bridge, many drivers don't suspect that they are driving over a natural phenomenon. Walking under it is a different story. The land was once owned by Thomas Jefferson, and George Washington is said to have carved his initials in the rock. Natural Bridge State Park has six miles of hiking trails, which include Lace Falls and a Monacan Indian Village. If you love nature, Natural Bridge is a must.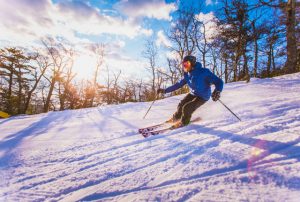 5) Skiing
Various Locations
When you think of skiing in the United States, you probably picture Colorado, or maybe Lake Tahoe. Chances are that a Southern state will not come to mind. There are some incredible places to ski in Virginia, even when the winter is on the mild side. Perhaps the two most famous are Wintergreen and Massanutten. Wintergreen is located in Nelson County. There are 25 slopes with terrains for all skill levels. Massanutten is in Rockingham County. There is a dedicated area for beginners, eight lifts, and 14 runs. Both Wintergreen and Massanutten are popular destinations all year long, not just in the winter, because there is more to do than just skiing.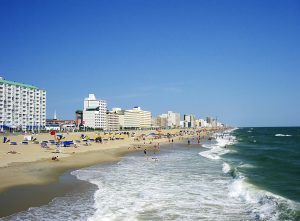 4) Virginia Beach
Virginia Beach, VA
There are some beaches that are quiet and tranquil, but that is not what you will find at Virginia Beach! The city is alive with activity. There is a three-mile boardwalk along the oceanfront, and that is the center of much of the fun. You'll find live performances, restaurants with a view, statues, and much more. There are water activities such as parasailing, and the Virginia Aquarium & Marine Science Center is close by. Virginia Beach is a popular honeymoon destination as well.
3) Shenandoah National Park
Blue Ridge Mountains, VA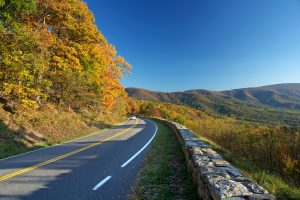 You will fall in love with Shenandoah National Park any season of the year, but it will take your breath away in the fall when the leaves are changing. The Skyline Drive is well known, but there is more to the park than that. There is hiking, camping, waterfalls, and rocks that are over one billion years old. You'll also see plenty of wildlife. Shenandoah National Park is long and narrow, and it runs through eight counties. There are almost 200,000 acres, and over 79,000 acres of that is a designated wilderness area. If you plan to visit when the fall foliage is at peak give yourself extra time. You won't be the only one with the idea.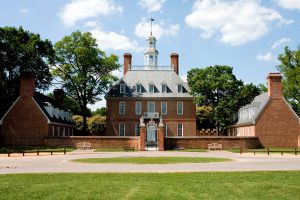 2) Colonial Williamsburg
Williamsburg, VA
At Colonial Williamsburg you will feel like you just stepped out of a time machine. It's a living museum. You will experience the birth of the nation up close. Some of the buildings are historic, while others are recreations. Interpreters play the parts of many historical figures, including Thomas Jefferson and Martha Washington. You can take a carriage ride, watch historic trades in action, and dine in a tavern. Colonial Williamsburg is a reminder of how much our country and our technology have changed. If you love history, you will want to spend several days here.
1) Arlington National Cemetery
Arlington, VA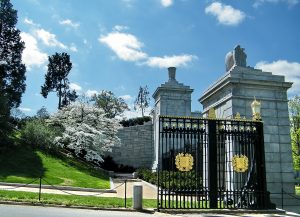 Perhaps the most famous cemetery in the country is Arlington National Cemetery. It is 624 acres in size, and it is the final resting place for over 400,000. While a cemetery wouldn't normally be on a list of things that you should love, this is unique. In 2014, Arlington National Cemetery celebrated its 150th anniversary. There are 70 different sections to the cemetery. Burials include Howard Taft, John F. Kennedy, and astronaut John Glenn. Possibly the most famous area is the Tomb of the Unknown Soldier. There are three who are buried there, one each from World War I, World War II, and the Korean War. The "unknown" for Vietnam was later identified through DNA and removed. That vacant crypt is now a memorial. The tomb is guarded 24 hours a day, and the Changing of the Guard is a beautiful ritual that you need to