Virginia
Virginia's Secret Beach Hideaway
Sandbridge: Fun, sun, eateries, and festivals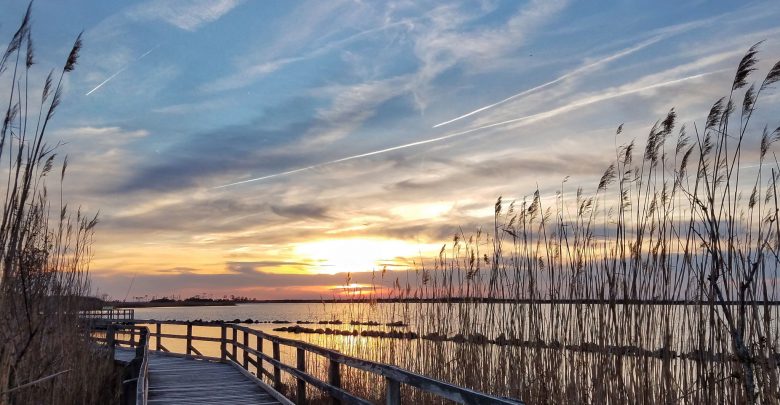 Sandbridge is known as "Virginia's Outer Banks". It is technically part of Virginia Beach, but there is a less rushed feel to the area. Sandbridge Road is the only public road that runs throughout the community. There are plenty of vacation rentals in Sandbridge. These allow you to enjoy the comforts of home while you are on vacation. The high temperature in the summer months averages in the 80's, while in the winter months the highs average 30 degrees lower than that. The area usually receives about 53 inches of rain each year, with August most often being the rainiest month. Whether you plan to visit for a few hours or stay quite a bit longer, here are some of the fun things to do in and around Sandbridge.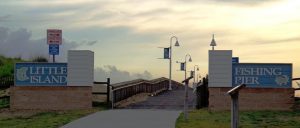 Little Island Park and Fishing Pier
A former Coast Guard Station, Little Island Park and Fishing Pier is fun for all ages. You can enjoy the 2,775 foot beach, or try to catch your dinner from the 400 foot fishing pier. There is an area to surf if you want to catch a wave. Bring a kayak or canoe, because there is a launch as well. Play a game of beach volleyball, bring a picnic, and make a day of it. There is also a playground for the kids. Little Island Park and Fishing Pier will host events from time to time that will include food and beverages for sale. The beach and most amenities are free, but there is a fee to access the pier and also to park.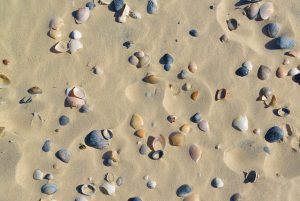 Comb the Beach
The touristy part of Virginia Beach can be wall to wall people, especially during the busy summer months. The same is not true at Sandbridge Beach. The beach stretches for five miles. Keep your eyes open for shells, because this is a great place to find them. It can be hard to find nice shells in the tourist area, but that is not the case at Sandbridge Beach. You could find sharks' teeth as well. Whatever shells and sharks' teeth you find are yours to keep! Plan to arrive early, because the sunrise will be breathtaking. You will find that it is easy to spend a relaxing day at Sandbridge Beach.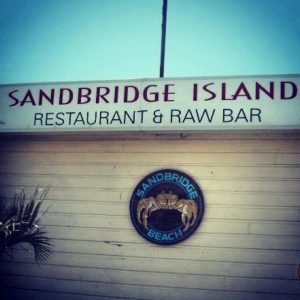 Eat Like a Local
If you want to eat like the locals do, plan to stop by Sandbridge Island Restaurant, Raw Bar & Pizza. Meals could include all you can eat crab legs or fish and chips. You can also order oyster sandwiches, crab cakes, tacos, prime rib, and more. There is a raw bar, so you can really enjoy all that beach life has to offer. If it's pizza that you crave, Sandbridge Island Restaurant has you covered. They have a huge selection, including specialty pizzas. If you are 21 or older, you might want to check out the cocktail menu. With creations such as Dark & Stormy, Sandcrawler, and Sandbridge Oyster Shooter, you will be able to enjoy a drink that is based on the area.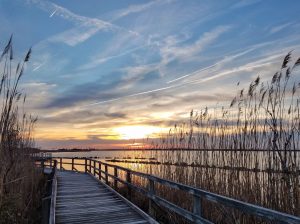 Back Bay National Wildlife Refuge
While Back Bay National Wildlife Refuge is actually its own town, you will access it from Sandbridge. The freshwater refuge is over 9,000 acres in size. It is a great place to see wildlife, and the refuge prides itself on helping to educate people about the environment. There are places to hike and for bicycling, and if you have a small boat such as a kayak you're welcome to head out onto the water. Keep in mind that there is no boat launch, and trailers are not allowed. Back Bay National Wildlife Refuge holds events throughout the year that will help you to learn about nature. Events include fun activities such as Winter Tram Tours and Snakes, Frogs, and Turtles! Some areas of Back Bay National Wildlife Refuge might be closed seasonally. Swimming, sunbathing, and pets are not allowed.

False Cape State Park
Another place near Sandbridge where you can grow closer to nature is False Cape State Park. It is named "False Cape" because some people used to mistake it for Cape Henry from the sea. The area is known as a "ship graveyard" because of the shallow water. False Cape State Park was the home of Wash Woods around the 17th century. Survivors from a shipwreck settled there, and you can visit the remains of their church and their cemetery. Most of the area remains undeveloped. There are hiking trails, as well as guided tours. There is no parking at False Cape State Park. From April through October you may arrive by tram. The rest of the year you will need to walk or ride your bike. The area is accessible by boat as well. There is also a vehicle known as Terra Gator that will carry guests in and out of False Cape State Park. Terra Gator is an environmentally friendly vehicle that was designed for this type of transportation. Primitive camping is allowed at False Cape State Park, and reservations are required. There are regulations for cooking and fires if you camp. You are also expected to take out from your campsite anything that you brought in with you.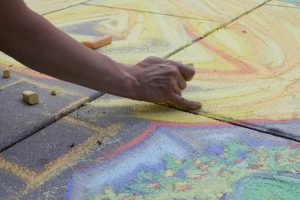 Nearby Festivals
One of the many things that is nice about Sandbridge is that there are plenty of things to do in the area that are just a short drive away. Monsters on the Beach takes place in May. It features, as you might guess, monster trucks right on the beach. In June you can experience Latin Fest. That features Latin foods, music, dancing, and the Salsa Cruise. If you're in town for the Fourth of July you'll want to experience Stars and Stripes Explosion. It features live bands all evening long, followed by a spectacular fireworks display. Also in July is Chalk the Walk ARTsplosion. You'll see amazing chalk art. FunkFest Festival takes place in August. There's food, drink, and plenty of R&B and Jazz music. These are just a few of the festivals that you will find that take place near Sandbridge.